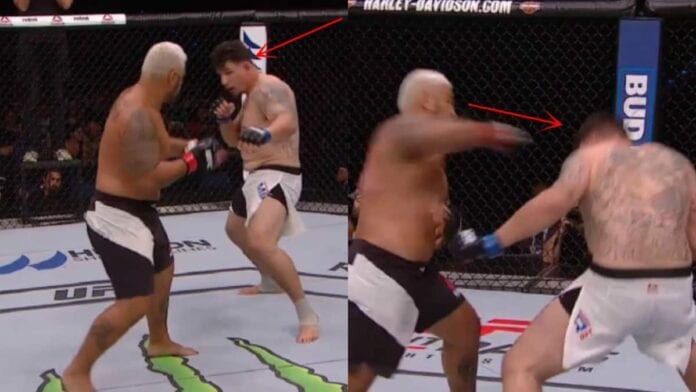 See how Mark Hunt perfectly set up another one of his vintage knockouts…
UFC heavyweight veteran Mark Hunt did it again, this time the victim of his trademark walk off knockout was fellow mixed martial arts legend Frank Mir. The two faced off in the main event of UFC Fight Night 85 in Brisbane, Australia last night (Saturday March 19, 2016), and it went down exactly how many of us had predicted. It only took one punch from Hunt to end the fight, as the former K-1 champion and Pride FC striker put the screws to the former UFC heavyweight champion with a catastrophic overhand right.
For Frank Mir, it was really just another example f why he should retire. In frustrating but not uncommon fashion, the world renowned grappling wizard tested his stand up against the much more accomplished puncher. Where Shane Carwin, Junior dos Santos and many others have also succeeded, 'The Super Samoan' finished it half way through the first round, but it wasn't just a wild punch.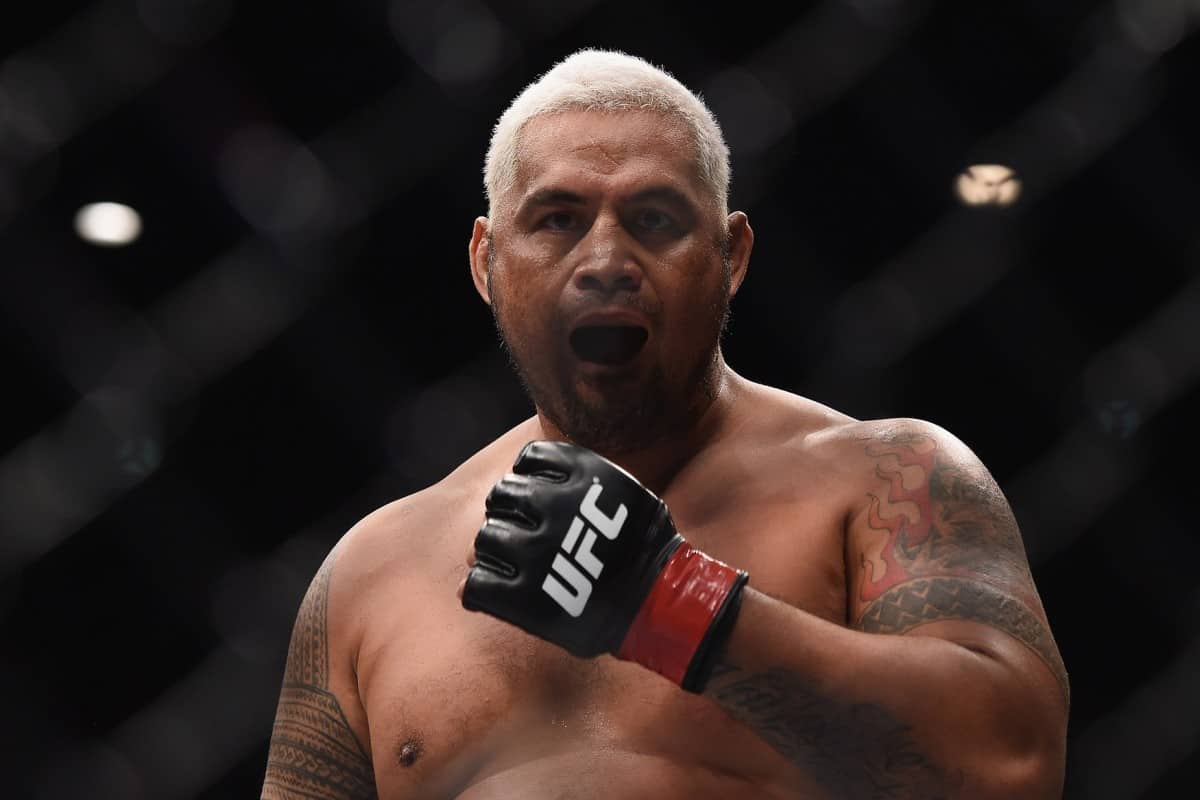 So let's break down exactly what happened. A seasoned striker like Mark Hunt, with his brutal fight finishing power, is always going to be an extremely dangerous opponent. But, as famed boxing trainer Teddy Atlas once said, you need to have the right missile to get that bomb to it's location. What he's saying is that power is great, but if you can't land it, you won't be able to utilize it in a fight. To be able to get that power to it's desired place, in the case of Hunt vs. Mir that's the head, there are a number of options for the offensive striker; You can use feints, footwork, head movement, combination punching that ends in the big bomb, countering, using your opponent's movement, throwing unusual strikes or a combination of these techniques. For all these methods, timing is key.
In the case of Hunt, as we've seen in many fights during his illustrious career, he used a combination of feints and his opponents reactions to them in order to land his fight finishing bomb with some added movement of his own and of course split second and precise timing.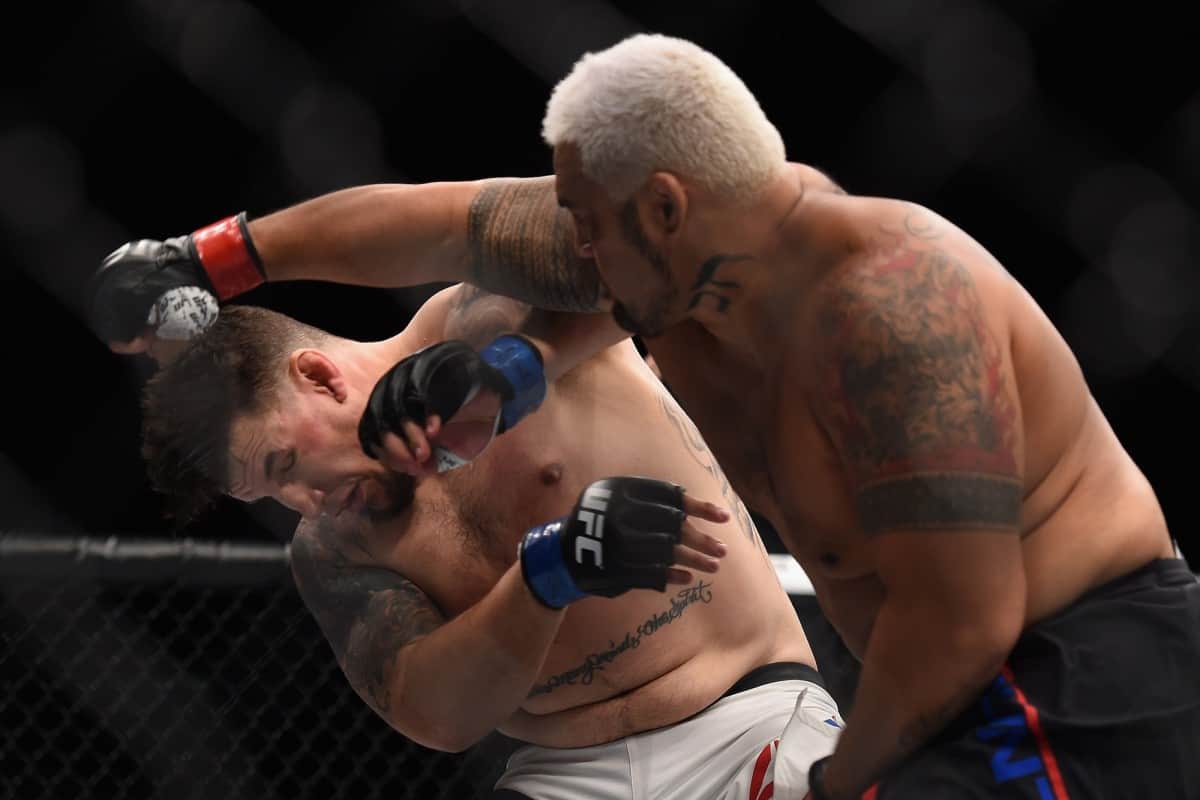 continue