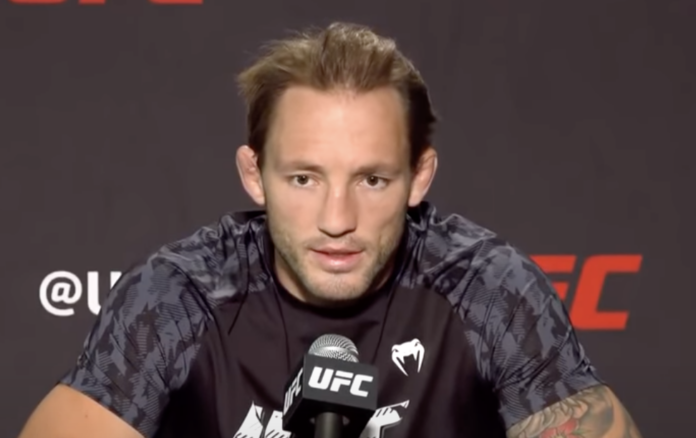 Brad Riddell remains in good spirits.
The New Zealander suffered his first defeat in the promotion following a third-round TKO loss to Rafael Fiziev in the UFC Vegas 44 co-headliner last night.
It was a competitive fight for the most part until Fiziev caught Riddell with a spinning wheel kick to the head with referee Herb Dean stepping in soon after.
Fortunately, Riddell is healthy as he posted a statement on social media soon after the fight.
"I'm ok. Congratulations to Rafael Fiziev. Beautiful fight my bro. I had fun in there with you. Thank you for your support everyone," he wrote on an Instagram story.
Back To The Drawing Board For Brad Riddell
Riddell is now 4-1 with the UFC.
Currently ranked No. 12 in the lightweight rankings, he should drop down slightly with the No. 14-ranked Fiziev leapfrogging him. However, Riddell should remain in the top 15 and will likely do so for the considerable future given his overall talent.
Especially if he is able to bounce back with an impressive win and embark on another winning streak.
Who do you think Brad Riddell should fight next?