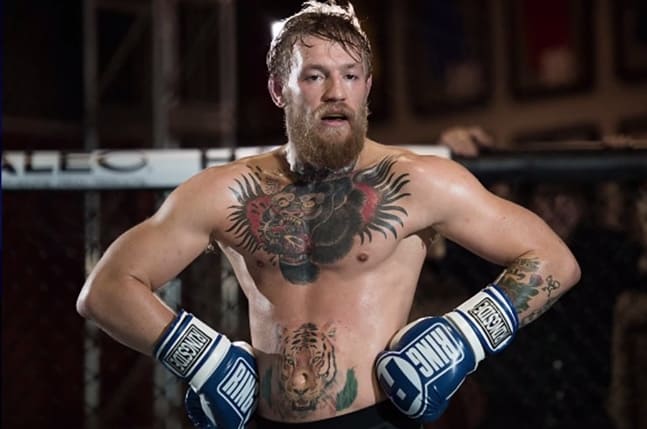 Ahead of his UFC 202 rematch bout with Nate Diaz, UFC featherweight champion Conor McGregor is doing everything he can to better prepare himself in a second go-around with the Stockton native in August, and that includes brushing up on his boxing ability.
McGregor recently held a training session with former boxing champion Chris Van Heerden in May while rumors where running rampant on a possible 'Boxing vs MMA' fight between Floyd 'Money' Mayweather and McGregor:
"Conor comes with a boxing background. I was surprised how well he could handle it. His boxing is really not bad. I'd say after a full training camp where the focus is 100% boxing, he might just shock a lot of boxing fans," Van Heerden said.
Van Heerden also gave some constructive criticism to the Irishman on what he could improve on to better develop his boxing technique:
"I'd say he needs work on his footwork. Placing of feet and balance and knowing when to throw the right punch; not just throw anything out there.
He has a very good eye for timing and counter punching. I can tell you this, he will give a few boxers out there a really good go."
The following video is the sparring session that went down between McGregor and Van Heerden:
https://www.youtube.com/watch?v=hq9P0B6PtAM
Now Van Heerden has taken to Twitter to accuse McGregor of editing the video to make himself look better: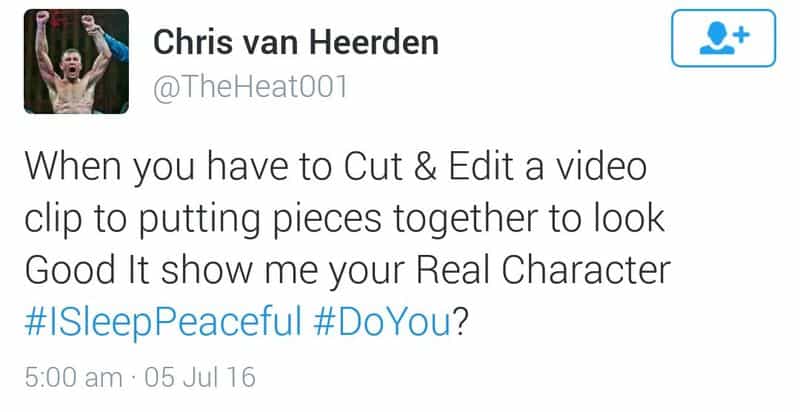 Van Heerden later admitted he may have spoke prematurely and apologized for his comments:
After a Good Sleep you all made me think!! I Apologize for my Tweets should have kept it to myself Conor .M did me a Fav in the End #Sorry

— Chris van Heerden (@TheHeat001) July 5, 2016

McGregor will meet Nate Diaz in the main event of UFC 202 live on pay-per-view (PPV), from the T-Mobile Arena in Las Vegas, Nevada on August 20, 2016.