Video: Australian BJJ star Craig Jones chokes out alt-right conspiracy theorist Alex Jones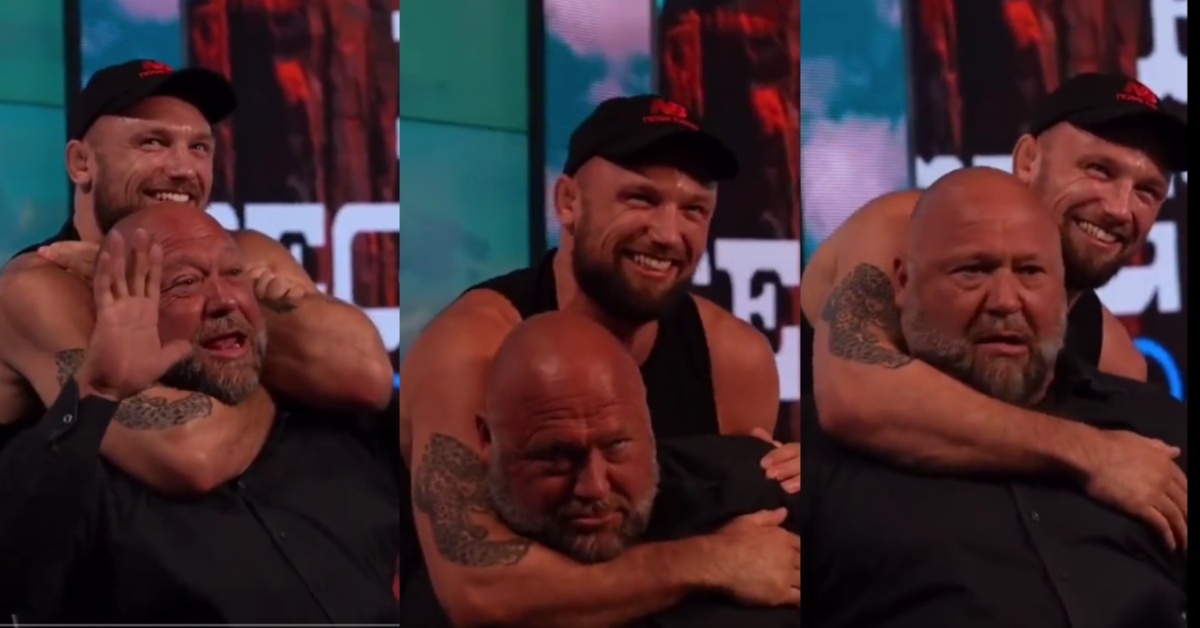 Australian BJJ black belt Craig Jones got to live out the fantasies of many when he had the opportunity to render alt-right radio show host and prominent conspiracy theorist Alex Jones unconscious.
Once a member of the illustrious Danaher Death Squad with jiu-jitsu icon Gordon Ryan, Craig Jones has established himself as one of the top submission grapplers in the world. Jones holds a laundry list of accomplishments in the sport, including an IBJJF world championship. He's also a two-time ADCC silver medalist and a three-time Polaris Pro Grappling champion.
But perhaps Craig Jones' greatest accomplishment, in the eyes of many anyway, will be putting right-wing nutjob Alex Jones to sleep via a rear-naked choke. You can watch the clip below courtesy of Bloody Elbow on X:
Who is Alex Jones?
At one point, Alex Jones was generating more than $20 million a year through his controversial haven of conspiracy theories and hate speech, InfoWars. The platform, in addition to a heap of lucrative marketing deals, made him one of the more prominent figures on the Republican political landscape. But it all came crashing down after Jones made multiple claims that the U.S. government had falsified the 2012 mass shooting at Sandy Hook Elementary School.
He also regularly alleged that the government was behind the Oklahoma City bombing in 1995 and the 9/11 terrorist attacks.
Jones' defamatory falsehoods about the Sandy Hook shooting resulted in the families of the victims being threatened and harassed for years by Jones' most loyal followers. In response, juries in Connecticut and Texas awarded $1.487 billion in damages from Jones to a first responder and families of victims in 2022.
Alex Jones filed for personal bankruptcy shortly after.