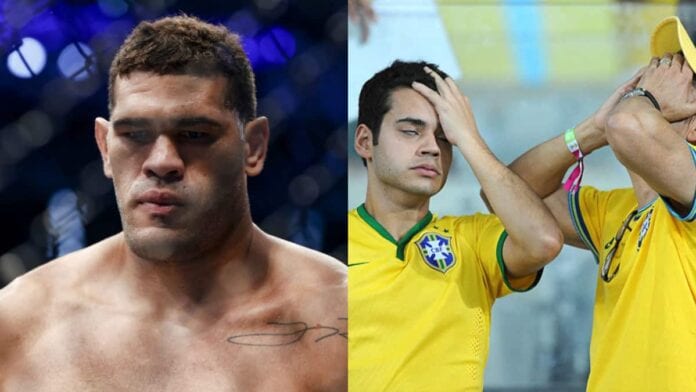 UFC heavyweight contender Antonio 'Bigfoot' Silva had a pretty rough night at UFC Rotterdam this past Sunday (May 8, 2016). He faced fellow heavyweight giant Stefan Struve in the evening's co-main event, in what proved to be a very quick and brutal fight for the Brazilian. After rushing in on the initial exchanges, Silva got caught with a nice two-piece combo before eating a knee to the chin that appeared to take his legs out from under him. As the fight went to the ground, Silva's head was left exposed as he looked to take Struve down, and 'The Skyscraper' rained down elbows in the style of Travis Browne to get the stoppage.
Silva instantly appealed the KO loss, which officially came in at 16 seconds in the first round, but the referee's stoppage was now in the books. Struve celebrated the victory, erasing the memory of his frustrating decision loss to Jared Rosholt at UFC 193 last November, but it was disappointing at best for the fallen Brazilian Bigfoot.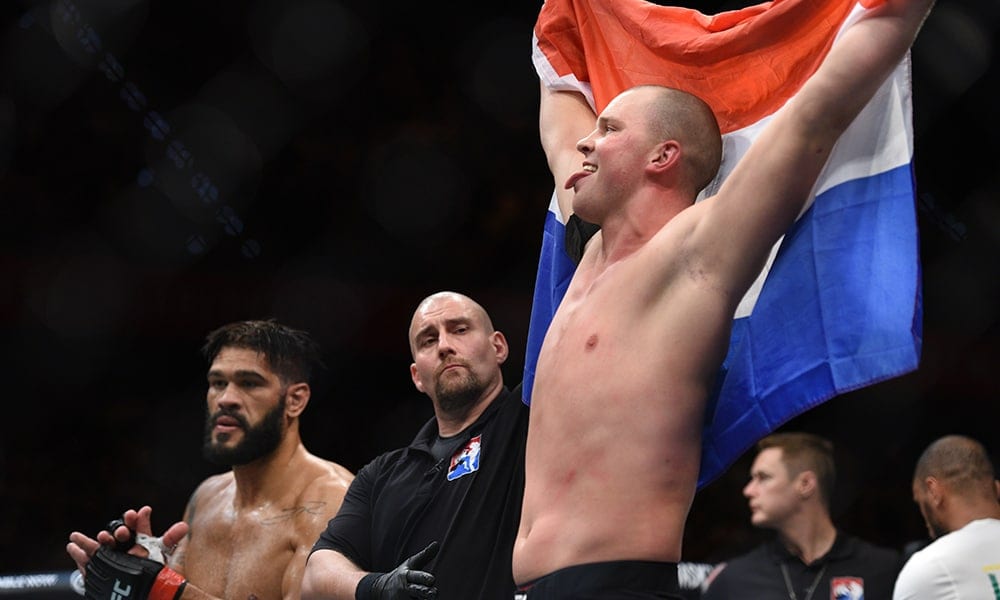 A tough loss to swallow, and the second of the sort in a row for Silva, as he drops to five KO losses in the last seven outings. There was a lot of talk about possible retirement for Bigfoot among fans, but the giant Brazilian heavyweight who holds wins over Alistair Overeem, Fedor Emelianenko and many other big names wasn't making any announcements regarding the subject of his future.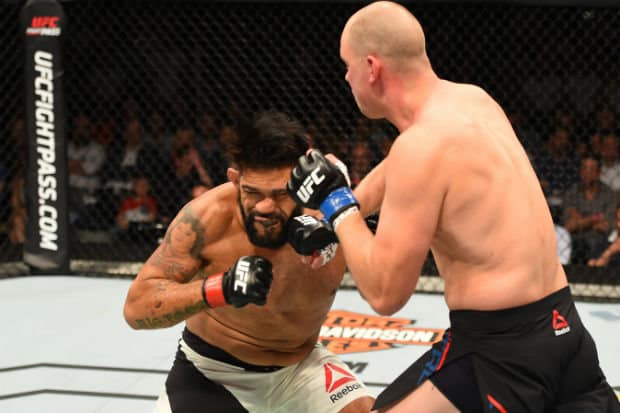 But there's been something else going on behind the scenes featuring Silva's following in his native Brazil. It looks as though many of his home country's fans have begun to turn tides on the well travelled MMA veteran, and it has infuriated Silva to the point he's gone on a wild rant over social media.

continue…