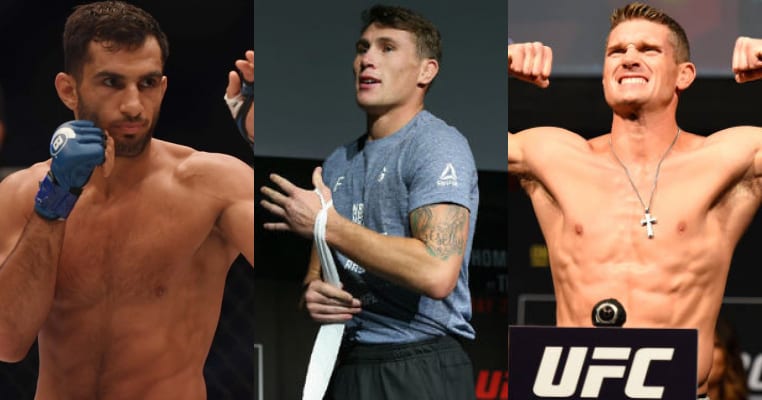 This weekend was full of action in the combat sports world from the UK, with Bellator 200 taking place Friday (May 26, 2018) from the SSE Arena in London, England and UFC Fight Night 130 taking place yesterday (May 27, 2018) from the Echo Arena in Liverpool, England.
Starting off with Bellator 200, the main event featured a middleweight title fight between Rafael Carvalho and Gegard Mousasi. Mousasi ended up dominating the fight and scoring a first-round finish to become the promotion's new 185-pound champion.
In the co-main event, welterweight standout Michael "Venom" Page outclassed opponent David Rickels, as Rickels verbally submitted in the second round.
Moving on to UFC Fight Night 130, the main event played host to a highly-anticipated welterweight bout between Stephen Thompson and Liverpool native Darren Till. The fight, which was rather uneventful, may not have delivered in the eyes of many and Till ended up winning a somewhat controversial unanimous decision.
The co-main event saw veteran Neil Magny score a first-round TKO victory over late replacement Craig White.
With both events now in the rearview mirror, let's take a look at some of the best fights to make moving forward: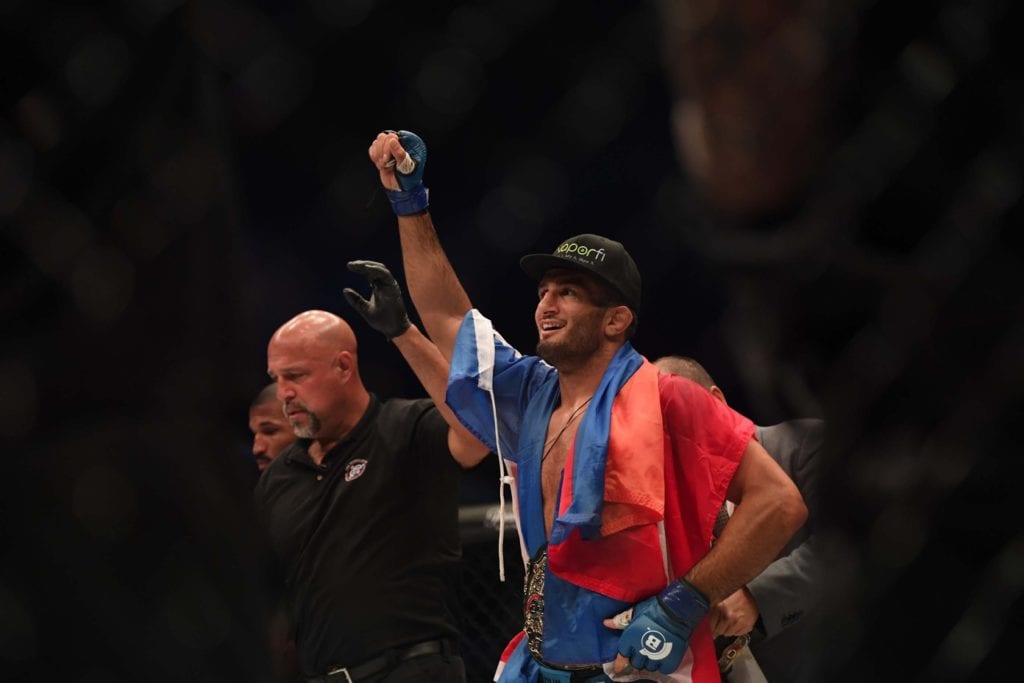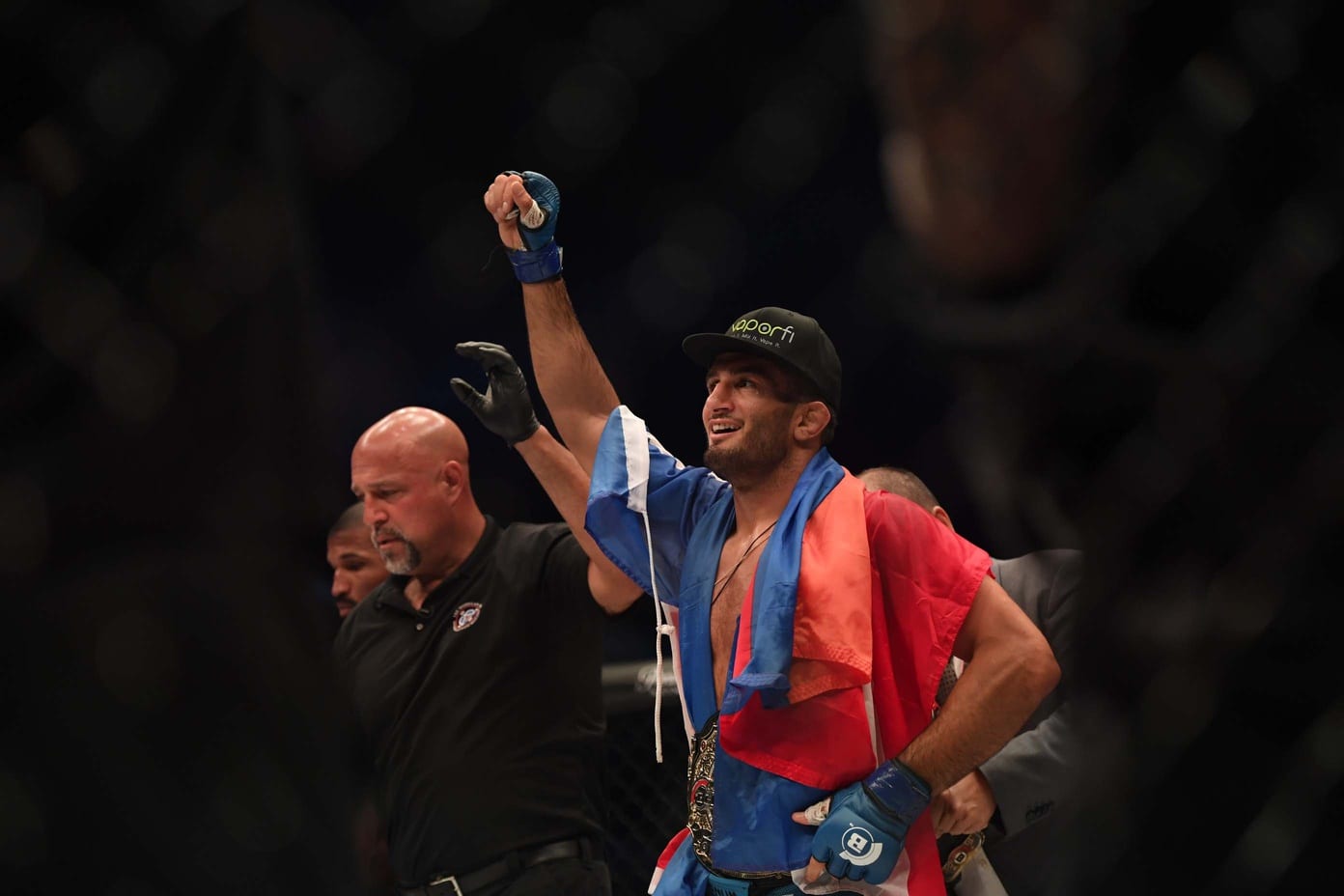 Gegard Mousasi vs. Rory MacDonald
Former UFC welterweight title challenger and reigning Bellator welterweight champion MacDonald has previously expressed his interest in moving up in weight to challenge for another title.
Following his first-round victory on Friday, newly-minted middleweight champion Gegard Mousasi called out MacDonald in his post-fight interview. The "Red King" then took to Twitter to share his continued interest in the bout.
Ultimately, Mousasi and MacDonald are two of the best fighters in the world and without question two top fighters in their respective weight classes. Both appear to be in the prime of their respective careers and are interested in fighting each other.
A bout between the two would be one of the biggest Bellator could possibly put together and with neither champion having a clear challenger awaiting him, the timing makes sense too.
Book it.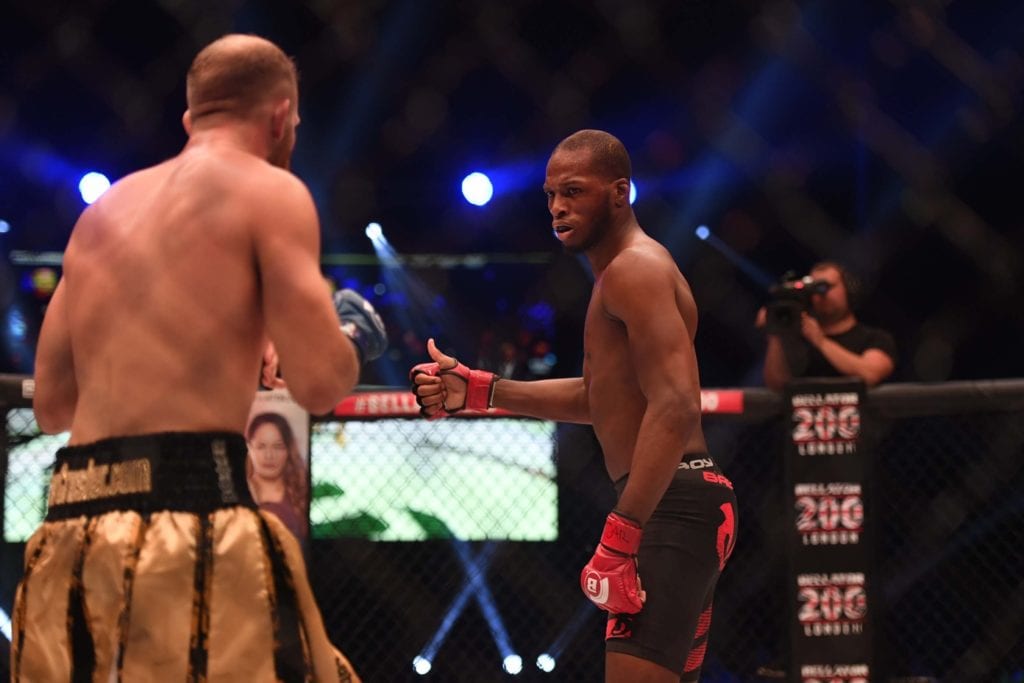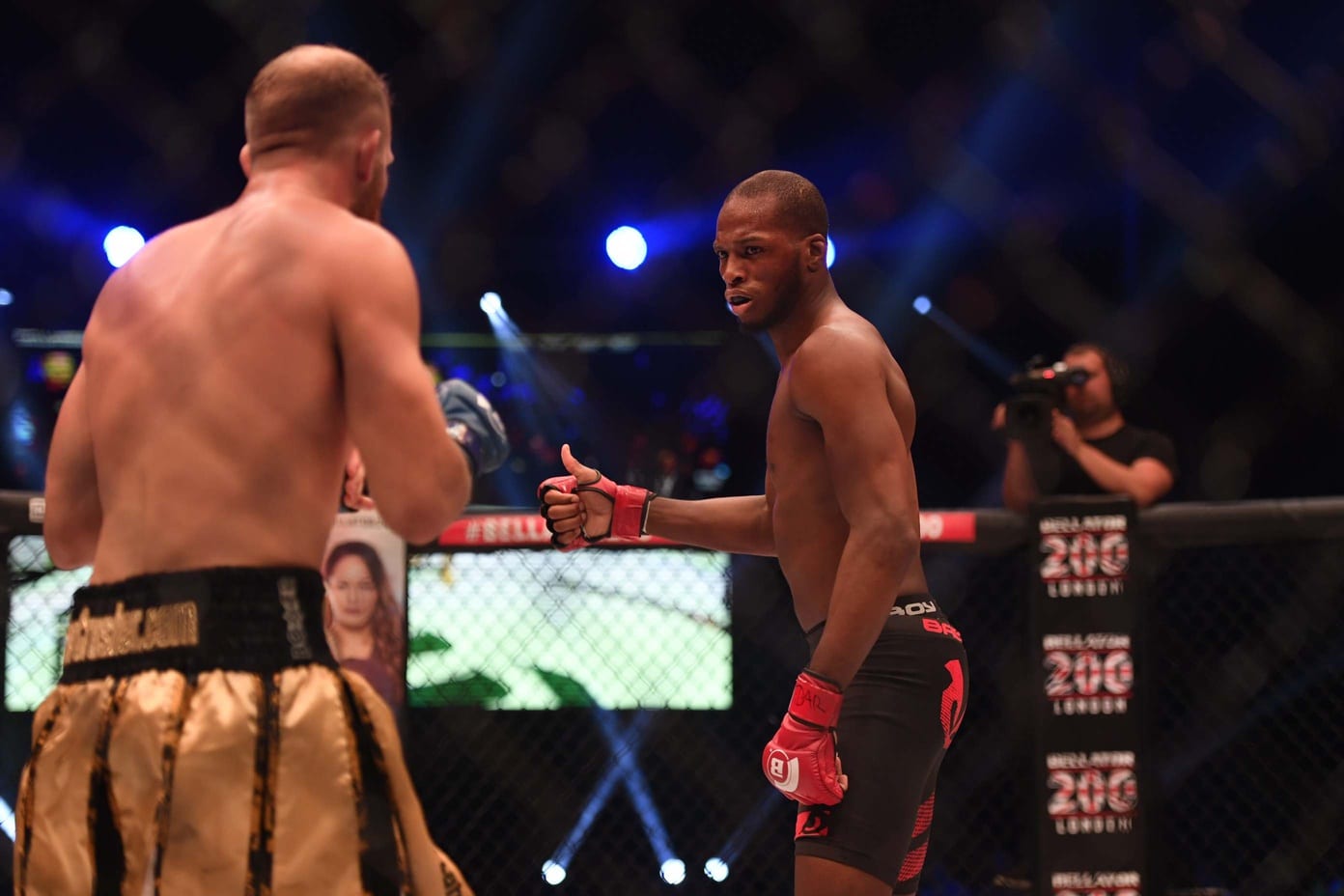 Michael Page vs. Paul Daley
For the longest time, fans of Bellator have wanted to see Daley and Page compete against each other and as far as we know, the promotion has attempted to book the fight, but it's never come to fruition.
In the co-main event of Bellator 200, Page returned from a long layoff due to injury but picked up right where he left off, putting on a strong performance and entertaining the crowd. The 31-year-old is now 13-0 in his professional mixed martial arts career, but many have argued that he's fought less-than-stellar competition.
It's time he receives a tougher challenge and there's no better fighter to provide him with that then Daley.
"Semtex" is a true veteran of the sport, having competed 58 times and compiling a record of 40-16-2. He's coming off of a loss to Jon Fitch, but prior to that, he had scored a vicious knockout victory over Lorenz Larkin. Clearly, he's not only one of the best fighters in Bellator's welterweight division, but one of the best strikers as well.
Daley and Page don't like each other and it's time to settle the score. Stylistically, this potential match-up would likely produce fireworks and it would be a massive fight for Bellator, especially if it was held in England.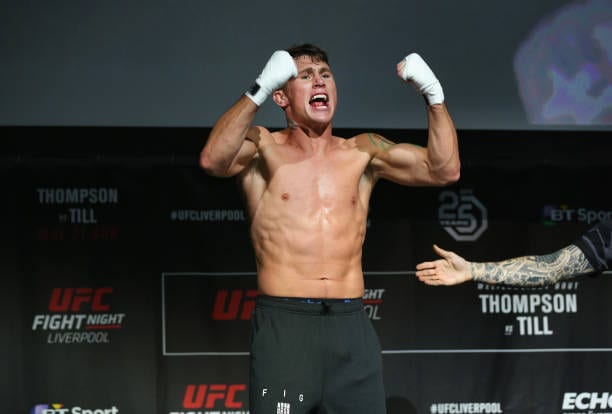 Darren Till vs. Kamaru Usman
Although his fight against "Wonderboy" didn't live up to the hype and many felt as if he shouldn't have been given the decision, Till proved that he can hang with the elite at 170 pounds.
A win like that won't warrant a title shot, but the welterweight title picture is a bit set in stone anyway, as the winner of June 9's interim title bout between Rafael dos Anjos and Colby Covington is expected to take on champion Tyron Woodley later this year.
With that being said, Till should next be booked against No. 5-ranked Kamaru Usman, who's coming off of a one-sided main event victory over Demian Maia earlier this month in Chile.
Both Till and Usman are young contenders on the rise with both riding lengthy win streaks. Matching them up against each other makes the most sense moving forward and would move the winner close to a title shot.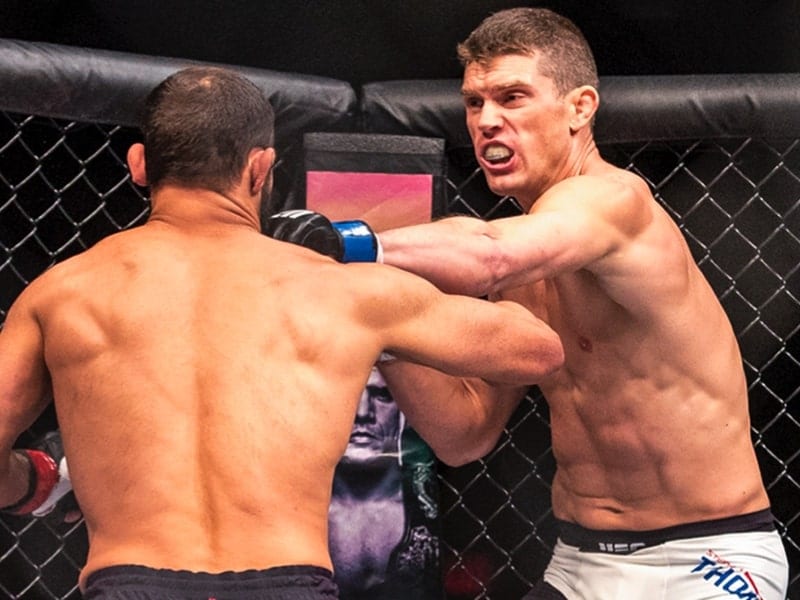 Stephen Thompson vs. Loser of Dos Anjos vs. Covington
Following his main event bout against Till, many felt that Thompson should have won the decision. Unfortunately, however, the judges disagreed.
Regardless, "Wonderboy" entered enemy territory to take on a rising 25-year-old and fought his fight. He remains one of the best fighters in the division and his style still has the ability to give any opponent issues.
Moving forward, a bout against the loser of next month's interim title bout between dos Anjos and Covington could make sense. The winner of that fight will go on to challenge Woodley and the loser could be matched up against Thompson, who remains a top five fighter despite the loss to Till.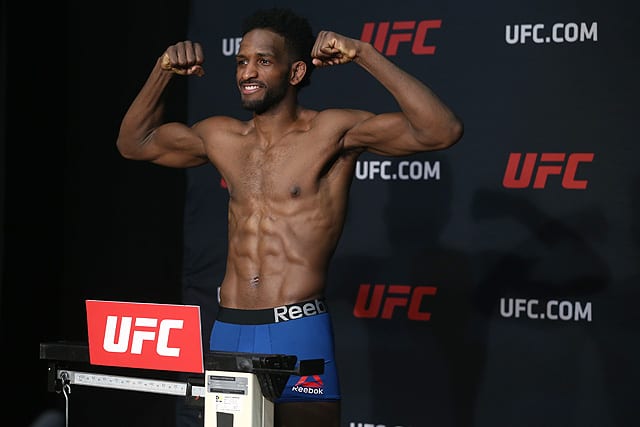 Neil Magny vs. Gunnar Nelson
Originally, Magny was scheduled to take on Gunnar Nelson in the co-main event of UFC Fight Night 130, but Nelson was forced to withdraw from the bout.
Magny ended up scoring a stoppage victory over late replacement Craig White and then called out Usman in his post-fight interview, yet I don't expect that fight to take place next.
The best option would be to re-book Magny vs. Nelson in an intriguing match-up between two top-15 welterweights. The winner of the bout would continue to move into the upper echelon of the 170-pound division.