The history of boxing has been filled with some incredible fighters. There are so many that we could do in-depth pieces on the best boxers of each division.
But for newer fans, we've made a short list of some of the best boxers of all time. Read below about some of the best boxers of all time and what made them so special.
The 10 Best Boxers Of All Time
Floyd Mayweather
In the modern era, there was no better fighter than "Pretty Boy" Floyd Mayweather. Many boxing fans dislike and will discredit him, but he has achieved perfection in his career.
He is one of only a few great boxers who have achieved what Floyd did, but nobody did it like Money Mayweather. At the beginning of his career, he was a KO artist who finished nearly all his opponents.
But after broken hands, Mayweather became the best defensive boxer on Earth, whom nobody touched. The point of boxing was to hit and not get hit, and Floyd did it better than anyone else.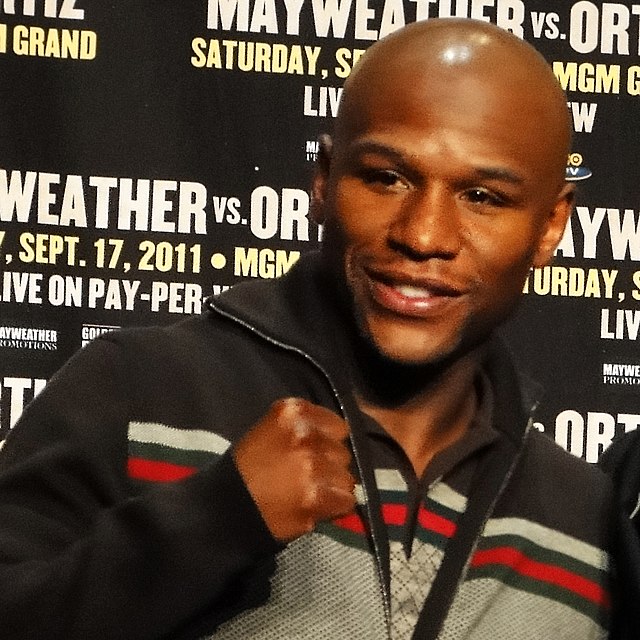 Julio Cesar Chavez
All boxing fans recognize legends, and Julio Caesar Chavez is one of them. The Mexican boxing legend is easily one of the best boxers of all time.
Chavez would fight for thirteen years and fight in 90 professional fights before suffering his first loss. He also won world titles in three weight classes in a 25-year career.
Cesar Chavez personified the Mexican fighting style, who was technical, fearless, and never backed down. He's a boxing legend who deserves on any best boxers of all time list.
Muhammad Ali
The great Muhammad Ali often said it himself: "I'm the greatest!" Muhammad Ali wasn't just one of the best boxers of all time but an icon who changed the sport.
As Ali changed his name from Cassius to Muhammad and donned a persona that became iconic. Ali was good, he knew he was good and wasn't afraid to tell you.
His boxing abilities were some of the greatest that we had ever seen from a heavyweight, and a larger-than-life personality. Muhhamad had countless classic battles against legends like Joe Frazier, George Foreman, and Sonny Liston.
But Ali was also more than just a talented boxer. He was a legend and hero who changed the world and is still inspiring the world.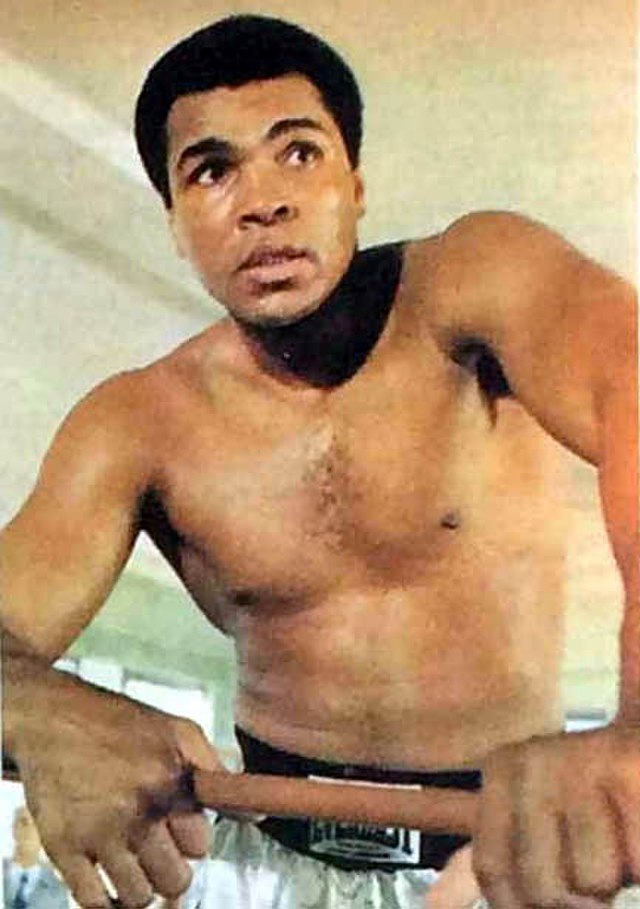 Rocky Marciano
When you ask boxing experts who are the best boxers of all time, many say the best ever was Rocky Marciano. In a sport where perfection is pursued, Rocky was able to achieve it.
The Italian knockout master was an undersized heavyweight but the baddest man on the planet. Marciano fought in 49 fights and ended his career with 49 wins and 43 careers.
Rocky beat countless legends before he ended his career after his 49th bout. You have to see to believe all of Rocky was able to accomplish in the ring.
Joe Louis
You can't have the best boxers of all time lise without including "The Brown Bomber" Joe Louis. Joe wasn't just the best boxer of his generation but the first African-American sports hero.
He was a hero for young African-American kids who never had a sports hero to look up to. Louis captured the heavyweight title multiple times, earning 66 wins with 52 knockouts. If you've never watched Joe Louis highlights, do yourself a favor and watch a master at work.
Terence Crawford
Terence Crawford recently became undeniable and achieved greatness this year. He was already considered one of the best modern boxers and elevated to one of the best boxers of all time.
Crawford has unified all of the major boxing world titles in three weight divisions with a perfect 40-0 record. There is no question that Crawford is a generational talent and the best boxer on Earth.
Sugar Ray Robinson
The legend Sugar Ray Robinson is on almost every boxing legend's best boxers of all time list. Robinson was a legendary fighter during his era, with records that will never be matched.
In 201 fights, Sugar Ray won 174 and knocked out 109 of his opponents. This includes going undefeated for a length of 91 pro fights from 1943 to 1951. Robinson was a once-in-a-lifetime ring general who is undoubtedly one of the greatest boxers ever.
Mike Tyson
Not only one of the best boxers of all time, but one of the most feared fighters ever is "Iron" Mike Tyson. Many consider Tyson to be the greatest knockout artist of all time, who inspired generations of boxers.
The Cus D'Amato trained Tyson, who was taken in at 12 years old and bred to be a world champion. Mike became the youngest heavyweight champion in boxing history and laid a path of destruction that will never be replicated.
He has lived a crazy life and has become one of the most beloved sports figures in the world.
Archie Moore
When you talk about the best boxers of all time, Archie Moore is a must for anyone's list. The Old Mongoose was the longest-reigning light heavyweight champion in boxing history.
Moore ruled the light heavyweight division for a decade and knocked out 132 opponents in 186 wins. He had one of the longest boxing careers ever due to changing his style and becoming more of a defensive fighter.
Hence, for the nickname "The Old Mongoose."
Jack Dempsey
The sport was still growing in the early years of boxing, and only a few stars had emerged. There was no star brighter than Jack Dempsey, one of the best boxers of all time.
Jack was the first big boxing star who captivated audiences with his brutal style. He decimated countless opponents en route to reigning as world champion for seven years. Anyone who knows anything about boxing would have Jack Dempsey on their best boxers of all time list.