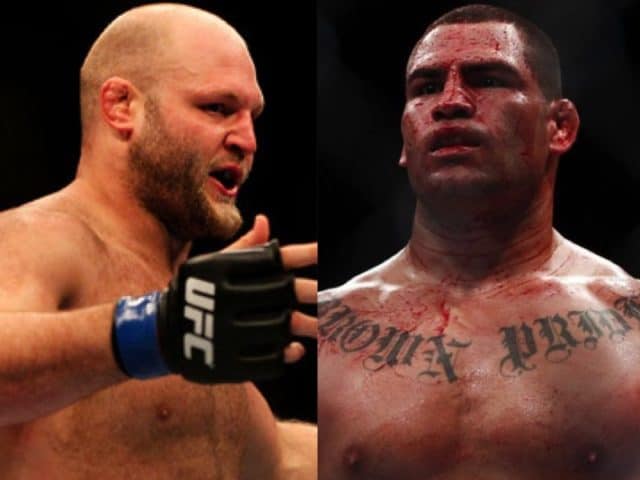 Former UFC heavyweight champion Cain Velasquez was set to rematch Fabricio Werdum at this weekend's (Friday December 30, 2016) UFC 207 pay-per-view (PPV) event, but was unfortunately removed from the bout by the Nevada State Athletic Commission (NSAC).
Velasquez was dealing with some nagging injuries that he had already scheduled surgery to correct after his contest with Werdum, and had openly admitted to using CBD oil to help deal with the pain. After being removed from the contest by the NSAC, however, Velasquez will have to wait to avenge his UFC 188 submission loss to Werdum from June of 2015.
One man who believes that Velasquez intentionally aired out his own dirty laundry to get removed from the bout against Werdum is none other than No. 5-ranked heavyweight Ben Rothwell (courtesy of MMA Mania), who isn't buying that the Mexican star didn't know the commission would remove him from the contest after his comments:
"People are also surprised Cain got pulled and that baffles me because it's not surprising at all. He started saying all that sh*t in public knowing he's going to get pulled. Telling the commission you're doing marijuana to manage pain and your back surgery is already scheduled is a surefire way to tell them you're not fit to fight. But that's pretty convenient because now it doesn't look like Cain pulled out and it's the commission who wouldn't let him fight.

"Cain going public with all that sh*t two weeks before a fight is evidence he didn't want to fight. Don't sit there and tell me you've been in this business for that many years and don't f*****g know how this works. You obviously needed them to pull you out of the fight."
Do you agree with Rothwell's claims? Did Velasquez really not want to compete at this weekend's PPV event? Or is it merely a matter of unfortunate coincidence?
If you enjoyed this story, please share it on social media!