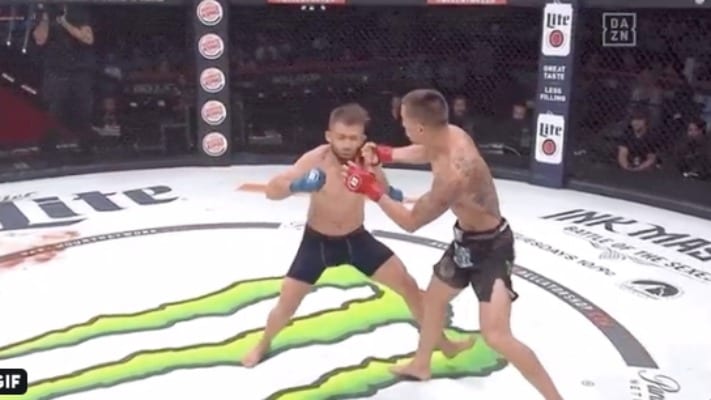 Bellator 225 continues to put on an extraordinary preliminary card with exciting finishes. Ricky Bandejas just finished Ahmet Kayretli in the first round with a step-back KO.
Bandejas jumped back and caught Kayretli on a counter shot as he stepped in with a hook. Kayretli dropped down immediately and was finished off on the canvas with hammer fists.
Check out the finish here below:
LowKickMMA's coverage of Bellator 225 continues on right now. Click here for our live Bellator 225 results, which will be updated throughout the night.