Bellator 200 Preview, Breakdown & Analysis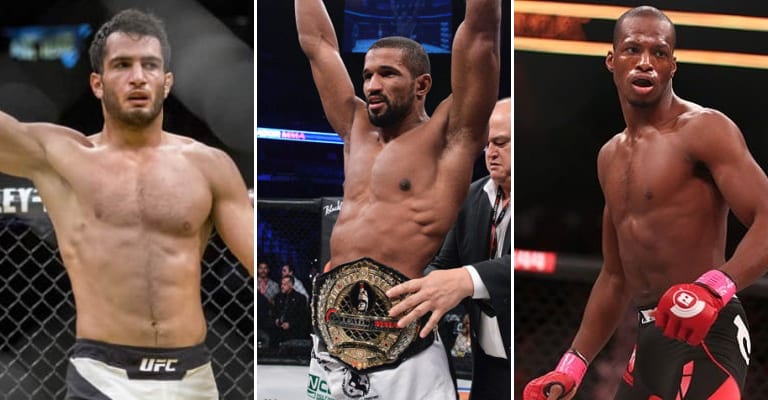 Although it lost its original main event – a scheduled rematch between legendary heavyweights Roy "Big Country" Nelson and Mirko "Cro Cop" Filipovic, – Bellator 200, which is set to take place Friday (May 25, 2018) from the SSE Arena in London, England still features some intriguing bouts.
In the main event, middleweight champion Rafael Carvalho will defend his title against former DREAM and Strikeforce titleholder Gegard Mousasi in a five-round fight.
The co-main event, meanwhile, will play host to a welterweight bout between Michael 'Venom' Page, who will return from a long layoff due to injury, and David Rickels.
Also on the main card, former light heavyweight champion Phil Davis will take on Linton Vassell.
Without further ado, let's take a deeper look into Bellator 200's marquee fights.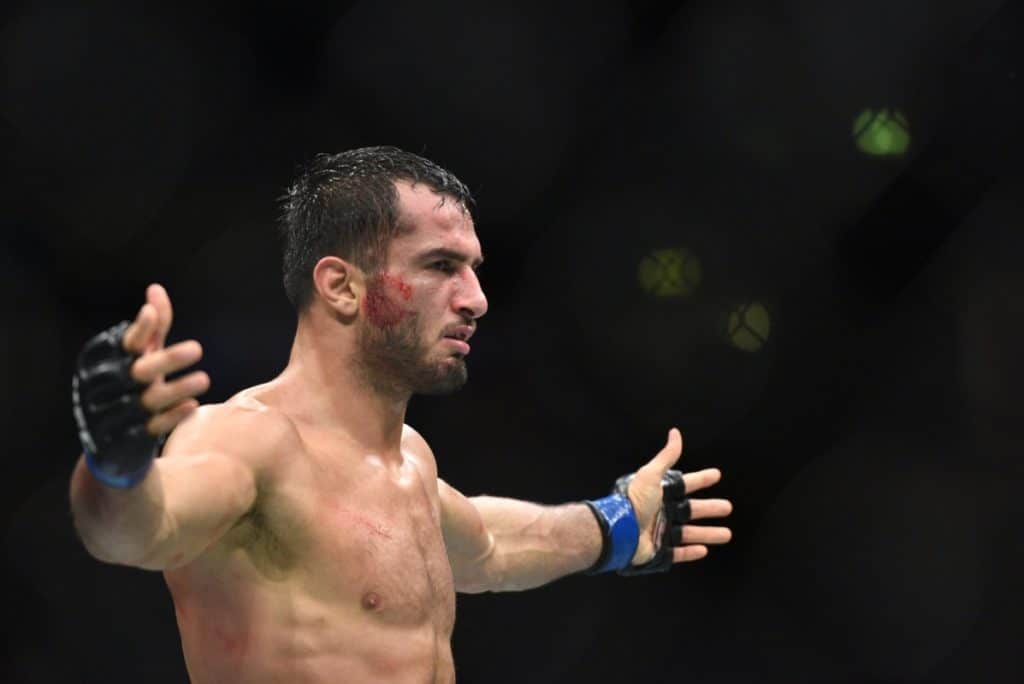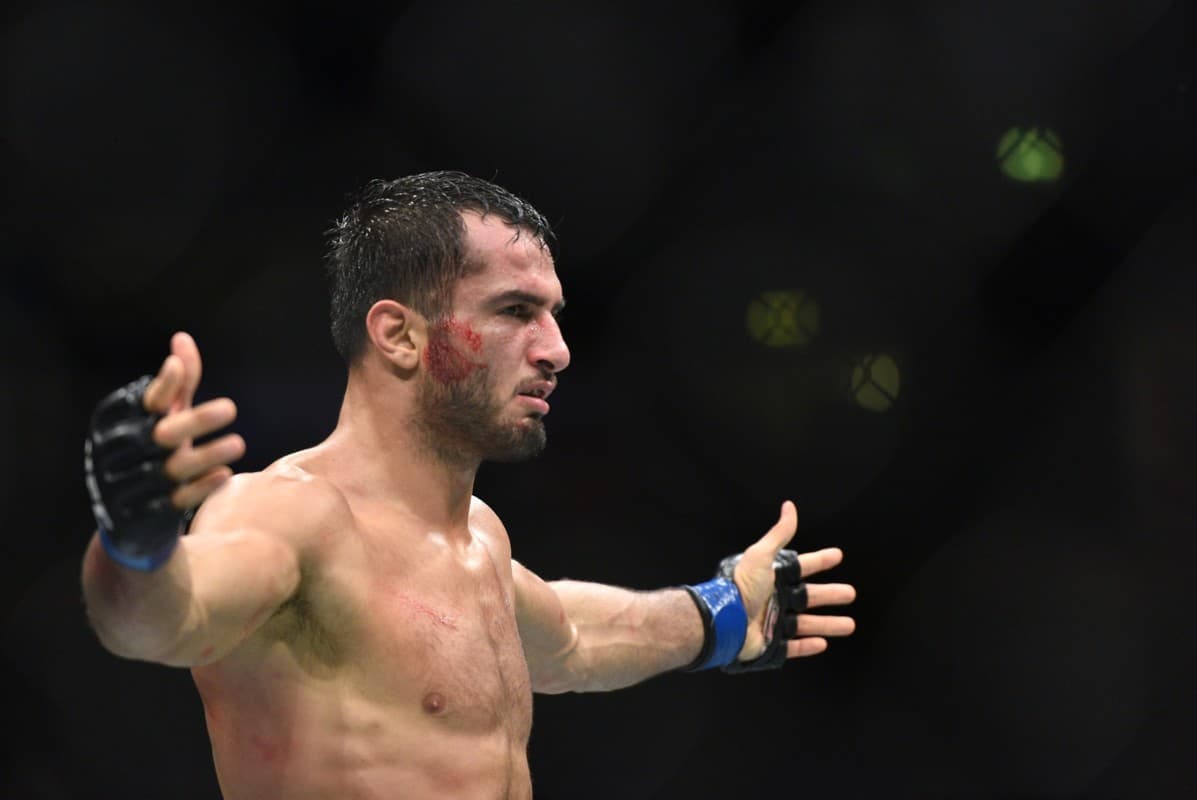 Rafael Carvalho vs. Gegard Mousasi
In this main event, 185-pound champion Rafael Carvalho will look to make his fourth consecutive defense of the Bellator 185-pound title, but he'll attempt to do so against the toughest test of his career in veteran Gegard Mousasi, who's riding a six-fight winning streak that features four T/KO victories.
Stylistically, Carvalho is quite a well-rounded fighter who has won 15 straight bouts since losing his professional debut in 2011. On the feet, the Brazilian is a lengthy southpaw who likes to use range to incorporate a Muay Thai style attack that includes various kicks and body shots. He's also improved his boxing and footwork over the years.
In terms of grappling, Carvalho isn't known for his submission game, but he has shown improvements in his defense in this department. He has a solid scrambling ability and can be dangerous in the clinch as well where he likes to attack with knees and elbows.
Moving on to Mousasi, the 32-year old is an incredibly well-rounded fighter. With experience in both kickboxing and boxing, Mousasi, who possesses a tremendous jab, is extremely technical and accurate with his strikes, which has allowed him to pick opponents apart in the striking department. 
He's also shown a great sense of distance, which will likely aid him in this bout in addition to having fight-ending power, as 23 of his victories have come via stoppage due to strikes. And despite being primarily known for his striking, Mousasi's grappling acumen can't be overlooked. His wrestling has improved over the years and he's shown a great knack for changing levels to land a takedown.
Also possessing a background in Judo, Mousasi is well-versed in clinch and ground fighting and I'd argue that is submission game is, at times, very overlooked, as 12 of his professional victories have come via submission. 
Ultimately, I see Carvalho as a talented champion who hasn't necessarily received the credit he deserves. He has a real chance to score an upset here, but in the end, I feel as if Mousasi is on another level.
The Dutch fighter is far more experienced, has faced better competition and, in my opinion, is simply the more technical and talented fighter. He's had some mishaps throughout his career when he didn't appear to show up in top form and he didn't perform at his best in his Bellator debut, but I expect him to get the job done here.
Prediction: Gegard Mousasi def. Rafael Carvalho via third-round TKO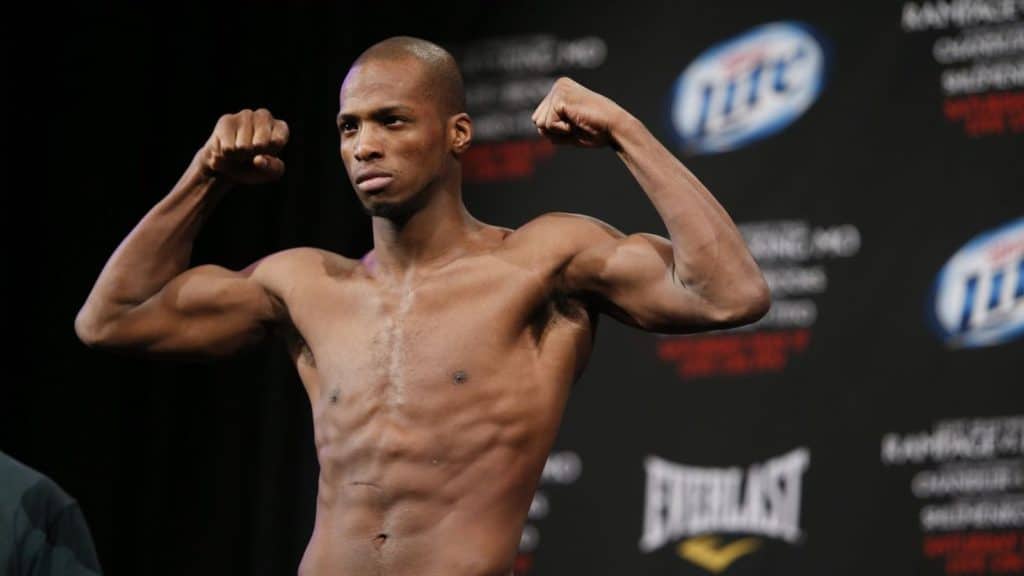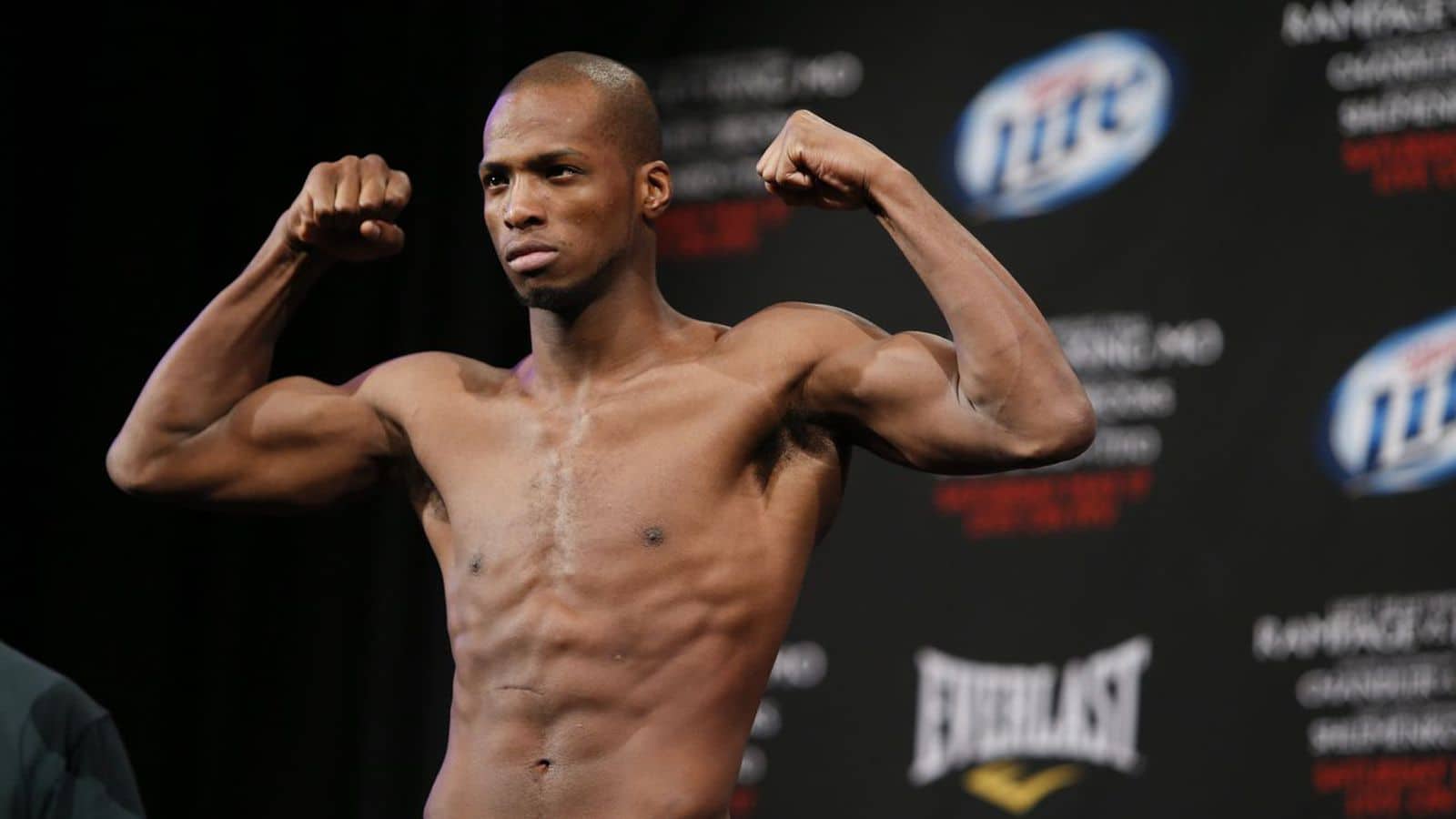 Michael Page vs. David Rickels
In the Bellator 200 co-main, we have a welterweight bout between one of Bellator's rising stars in Michael 'Venom' Page and a tough veteran in David Rickels.
The 31-year-old Page is currently undefeated in his professional mixed martial arts career, possessing a 12-0 record. He also has experience in boxing and kickboxing, but he hasn't competed since November 2016 due to injury.
Stylistically, Page is one of the flashiest and most creative strikers on the Bellator roster. Using an unorthodox style, 'Venom' prefers to use his length and circle the outside before exploding to land big shots.
Although he often times fights with his hands down, Page incorporates solid head movement. In terms of his best weapons, he has a devastating right hand and utilizes a wide arsenal of unique kicks and knees.  
In regards to grappling, Page has had trouble defending takedowns at times, but he's also flashed signs of a ground attack, as three of his professional victories have come via stoppage.
Moving on to Rickels, the 29-year-old is a normal lightweight with a 19-4 professional record. He's currently riding a two-fight winning streak and although he's come up short at times, he's faced high-level competition, taking on former champion Michael Chandler twice, while also sharing the cage with Patricky Freire.
Stylistically, Rickels presents a tough test for Page, as he often likes to turn fights into a brawl, which could spell problems for 'MVP,' who will likely be trying to keep his distance. He's quite well-rounded as well, as six of his victories have come by way of T/KO and six have come by way of submission.
Ultimately, I'm not sure Page has faced a fighter the caliber of Rickels. If 'The Caveman' puts the pressure on the Englishman, he could rough him up on the inside or possibly land a takedown and control the action.
There are also questions surrounding 'MVP' given his long layoff.
In the end, however, I'm going to side with Page. I don't think it will be an easy fight, but I think his striking acumen and size advantage should steer him towards a late stoppage victory.
Prediction: Michael Page def. David Rickels via third-round TKO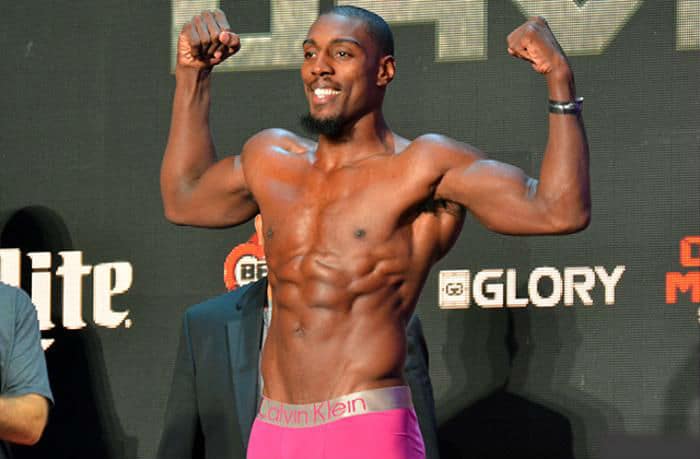 Phil Davis vs. Linton Vassell
In this fight, we have a battle between two high-level light heavyweight contenders, with one being a former champion and both of whom have recently dropped losses to divisional champion Ryan Bader.
Phil Davis, the former titleholder, possesses an 18-4-1 professional record. He's competed against and beaten some of the top light heavyweights in the world and is 5-1 since signing with Bellator in 2015.
A highly decorated collegiate wrestler, Davis was a four-time NCAA Division I All-American at Penn State and he's transferred this skillset well to MMA, as he's capable of taking down almost every fighter that enters the cage with him. Much of his game plan involves landing the takedown and controlling his opponent, but he's incredibly athletic as well and he's improved his striking over the years.
On the feet, Davis isn't known for his power, but he's rounded out his attack, adding in new weapons over time that he uses to score points and set up takedowns.
The 34-year-old Vassell, meanwhile, holds an 18-6-1 professional record and is coming off of a TKO loss to Bader. Prior to that, however, he had won three straight fights over solid competition.
Stylistically, Vassell's strength is his grappling, as he's scored eight of his victories by way of submission with six coming by way of rear-naked-choke. I'm not sure how much success he'll have getting Davis to the ground, but if the fight ends up on the canvas, Vassell will likely look to attack.
On the feet, Vassel isn't the most technical or polished striker. He's often shown some solid body kicks and decent boxing, but three of his six losses have come by way of knockout. I'm not sure he has to be too worried about power shots against Davis, however.
As far as a prediction goes, I feel as if this is Davis' fight to lose. Personally, I see him as being the more athletic and the more superior fighter. His wrestling will likely be the difference maker and as long as he avoids the submission attempts of Vassell, I see him scoring a relatively one-sided decision victory.
Prediction: Phil Davis def. Linton Vassell via unanimous decision