It's once again fight day here at LowKickMMA, and the talent on display tonight (Saturday, February 18th, 2017) will come in the form of Bellator 172. Headlining the card are Josh Thomson and Patricky "Pitbull" Freire, but there's a whole bunch of great fights also taking place on the rest of the main card.
Josh Thomson and Patricky "Pitbull" Freire meet in a lightweight bout the main event of Bellator 172. In round 1, they had a feeling out process early. Freire lands a big shot that drops Thomson. Punk right back up, but wobbly. Thomson seemed to recovery as the round ended. In round 2, Freire headbutted Thomson, which dropped him but Thomson got right but up and ate a right uppercut, which finished the fight.
Cheick Kongo and Oli Thompson meet in a heavyweight bout the co-main event of Bellator 172. In round 1, Thompson is plucked by a few punches to the head, and he seems a bit shaken. However, he answers with a straight right that wobbles Kongo. Thompson is clipped by an errant knee to the crotch. After a brief pause, the fight continues. Kongo scores a takedown and is pressing Thompson into the cage then lands some strikes from top position in half guard. Thompson gets to his feet, but Kongo lands several knee strikes to end the round. In round 2, Kongo clinches with him to open the round. Kongo took him down with a slam and got half guard. He worked him over with some big strikes. In round 3, Kongo declines a fist bump and clinches and landed a series of knee strikes. Kongo takes him down and works him over with strikes. This is just a beating. Kongo was awarded the decision win.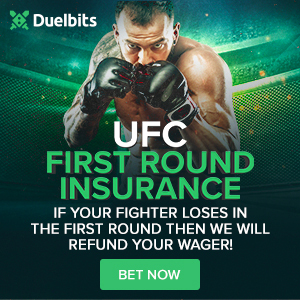 Francisco France vs. Anatoly Tokov was next in a middleweight bout. In round 1, Tokov forced the clinch and pressed him up against the fence. Tokov scores a nice takedown right into side control, though France sneaks his legs around and puts the Russian into his guard. France is close to finishing the armbar and smoothly transitions to a triangle but Tokov slams and escapes. France clinches with him to end the round. In round 2, Tokov clinches with him to open the round and throws him down to the ground. Tokov kicked him in the nuts, which put a pause in the action. We get back to action. A vicious onslaught of punches from the top by Tokov to end the fight.
Veta Arteaga vs. Brooke Mayo was next in a Female Flyweight bout. In round 1, after mixing up their strikes early, Mayo clinched and took her down. Mayo got her back and worked her over with strikes and went for a rear-naked choke. Arteaga shook her off and scrambled and got on top position in guard. Arteaga worked her over with strikes. Mayo scrambled and got back to her feet. Arteaga is cut over her left eye. McCarthy pauses the fight. Doctor going to come in. They have a wild exchange to end the round. In round 2, after exchanging for the majority of the round, Mayo took her down midway through the round and got her back. Mayo worked her over with strikes, but Arteaga scrambled and got on top in guard. Fight back up and in center cage. Lots of clinch work with some nice shots landed by Arteaga as the bell sounds. In round 3, Mayo clinched with her in the middle of the round, but they separate. Mayo is rocked badly and has to shoot in for a takedown. She gets into and then slithers to Arteaga's back. Mayo works her over with strikes. Arteaga scrambles to her feet and lands a big right hand. Mayo's left eye is a gruesome, swollen mess and the doctor stopped it. Mayo is protesting and begging the fight to go on, but it doesn't.
Opening the main card on Spike TV was Josh Koscheck vs. Mauricio Alonso in a welterweight bout.  Koscheck went right for him to start the fight but didn't throw a strike. Things calmed down, and Alonso tagged him with two right hands. John McCarthy warning both fighters about extending their fingers. Part of the new rules. McCarthy pauses the action again and warns Koscheck about his fingers being pointed outward. Koscheck swarmed him with strikes. Koscheck is rocked by a right to the head and then dropped by a right uppercut. Alonso pounces and closes the fight out.
Here are the results for this event:
MAIN CARD (Spike, 9 p.m. ET)
Patricky Freire def. Josh Thomson via knockout (punches) – Round 2, 0:40
Cheick Kongo def. Oli Thompson via unanimous decision (30-26, 30-25, 30-25)
AnatolyTokov def. Francisco France via TKO (punches) at 2:24 of R2
VetaArteaga def. Brooke Mayo via TKO (doctor's stoppage) at 4:04 of R3
Mauricio Alonso def. Josh Koscheck via TKO (punches) – Round 1, 4:42
PRELIMINARY CARD (Online, 7 p.m. ET)
Nikko Jackson def. Cesar Gonzalez via unanimous decision (29-28, 30-27, 30-27)/li>
J.J. Okanovich def. Zach Andrews via submission (rear-naked choke) – Round 2, 2:26
James Terry def. J.C. Llamas via unanimous technical decision (30-27, 30-27, 30-27)
Gaston Bolanos def. Abner Perez via TKO (punches) – Round 1, 4:53
Diego Herzog vs. Martin Sano declared a majority draw (28-27, 28-28, 28-28)
Justin Tenedora def. Roque Reyes via submission (face crank) – Round 2, 4:59