Former Pride FC lightweight champion Takanori Gomi got back into the win column with an exhilarating "Fight of the Night"-winning decision over Isaac Vallie-Flagg on the preliminary card of UFC 172 last Saturday night (April 26, 2014) from the Baltimore Arena in Baltimore, Maryland.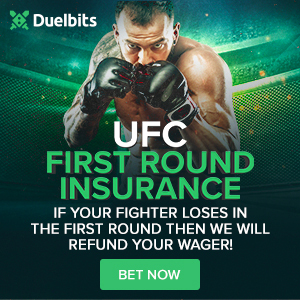 After over a year on the sidelines following his debatable loss to Diego Sanchez at UFC on Fuel TV in his native Japan back in March 2013, "The Fireball Kid" is looking to make up for lost time.
So much so, that he's already fixating his sights on a UFC 155-pound title shot after beating the unranked Vallie-Flagg. While that's basically impossible given the current state of the talented UFC lightweight division, Gomi said that he's willing to give up his beloved beer for a title shot in his homeland (via MMA Fighting):
"Probably my next fight will be the one in Japan in September. I'll grab a glass of beer once and then get back to training camp. Every day I'm thinking about retirement, but I know there's going to be fun out there waiting for me to fight, so I'm still fighting. If I get a title shot, I will quit drinking."
That's an interesting promise to be sure, but with a relatively pedestrian 4-4 record in the Octagon, "The Fireball Kid" has a lot of work to do if he wants to get a shot at the belt in one of the toughest divisions in all of MMA.
While his ascent up the crowded ladder is far from certain, UFC President Dana White stressed that the promotion needs him for the UFC's return to the "Land of the Rising Sun" this September:
"It makes a lot of sense to have Gomi on the card. I'm cool with him fighting (more in the U.S.), but we're going to need him in Japan."
Indeed they will need him, as it simply wouldn't be a UFC Japan without Gomi's exciting style in the mix. He'll need several more top-quality wins in order to give up drinking and fight for the belt.
Apparently, that quest probably begins this September in a place he's very familiar with, the Saitama Super Arena. Who will be "The Fireball Kid's" next opponent?
Photo: Tommy Gilligan for USA TODAY Sports