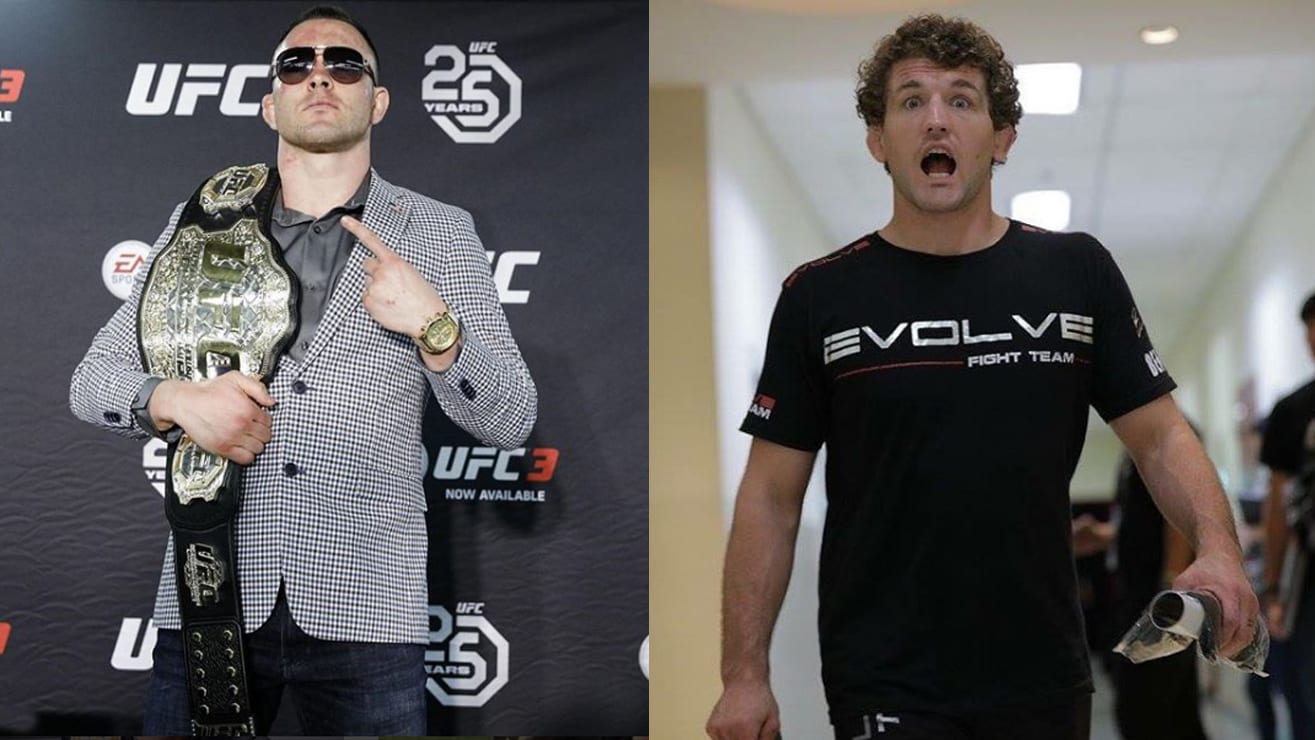 Ben Askren has verbally battered nearly the entire UFC roster, but "Funky" has taken a special interest in the interim welterweight champion Colby Covington.
According to Askren, that's for good reason. Covington is one of MMA's most notorious social media trolls. He has ruined movies such as Star Wars and the Avengers by posting major spoilers online. That's not to mention his poor taste in promotion, which has seen him spout off-color remarks at a record pace.
Covington is also hated by most of Brazil. He called the country and its countrymen 'filthy animals' after his decision win over hometown hero Demian Maia at UFC Fight Night 119.
Askren has poked fun of Covington before, but he again trashed the interim champ in a recent Instagram video and gave the 30-year-old a taste of his own medicine.
'Funky' interacted with a random passerby and joked that Covington's own mom doesn't even like him (transcript via BJPenn.com).
Askren Trashes Colby Again
"I want to fight Colby," Askren said in the video. "Nobody likes Colby. Literally nobody. Listen, not just like in the fake world in Twitter, social media, because social media and Twitter…that's kind of like…kind of a fake universe. It's not really reality, right? But in the real world, nobody likes Colby.

He doesn't have friends. I don't even know if his mom likes him. Nobody likes this guy. Me included, I want to beat him up. Simple as that.

*turns around* That guy doesn't like Colby. Watch, hey do you like Colby?"

Guy in background: "Covington?"

Askren: "Yeah."

Guy in background: "Nah, that guy's a dick."

Askren: "See! *laughing* Told you guys, nobody likes him, nobody likes him."
Covington is expected to challenge Tyron Woodley in a welterweight unification bout early next year. However, no date or venue has been announced.

As for Askren, he is rumored to be making his UFC debut against Robbie Lawler at UFC 233. The pay-per-view takes place on January 26, 2019, at the Honda Center in Anaheim, California.