With Rafael dos Anjos' five round decimation of former lightweight champion Anthony Pettis at last Saturday's (March 14, 2015) in the books, the MMA world is still shocked as to why "Showtime" was manhandled with such ease when he was supposedly a dominant champion and rising pound-for-pound star.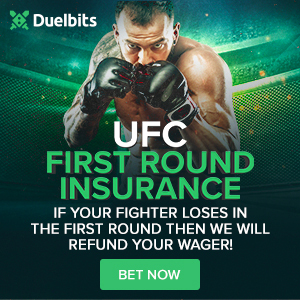 It was even more shocking that dos Anjos did so with a reportedly torn MCL that he'll receive an MRI for this week. But it also turns out that Pettis had a significant injury of his own, as a huge first round left hand from dos Anjos left him unable to see out of his right for the entire remainder of the bout.
Expressing his desire to not make any excuses, Pettis spoke up about the ailment in his post-fight interview:
"Man, he caught me with the left hand, the first punch he threw, I couldn't see out of my right eye the whole time. It closed up on me, I didn't have any peripheral (vision). No excuses, I've got to go back to the gym and train."
Indeed Pettis will have to go back to the gym and train, as his takedown defense, which has always been lauded as his Achilles' heel, was exploited in a big way on Saturday night.
Yet there's a bigger issue at play, one that involved Pettis and his team risking serious permanent damage to his eye by allowing him to fight on in a bout he was clearly getting dominated. Of course it's next to impossible to get a world-class fighter to give up even when their health is on the line, but eye injuries are not something an athlete who depends on their body wants to risk.
We've seen how an eye injury can permanently affect a fighter's career in the example of Daron Cruickshank, who had his tear duct torn open by an eye poke from K.J. Noons. He lost his next bout to Beneil Dariush at UFC 185, and while it's impossible to determine whether or not the eye injury came into play, it's safe to say that it certainly didn't help.
Pettis also told head coach Duke Roufus that he couldn't see out of the eye in between the fourth and fifth rounds, to which Roufus replied that he knew, but Pettis would have to finish the fight anyway.
Obviously he could not, and we'll now await the UFC 185 medical suspension report to see just how long Pettis will be on the sidelines.
Should his corner have proceeded with more caution in Dallas, or was there too much on the line to quit, even with Pettis' vision potentially in harm's way?
Photo Credit: Tim Heitman-USA TODAY Sports