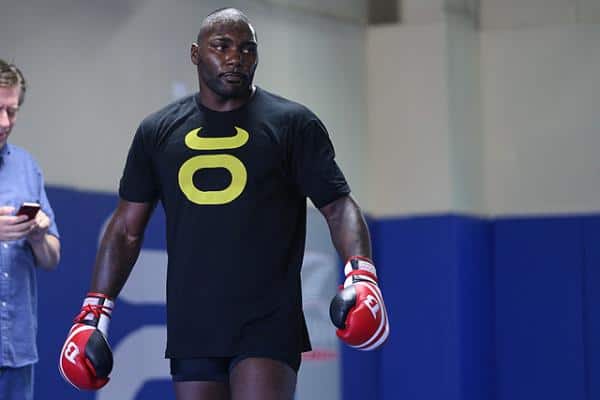 UFC light-heavyweight slugger Anthony Johnson is all set for an exciting showdown with fellow striker Jimi Manuwa at UFC 191, in his first fight since losing in the vacant title fight with Daniel Cormier at UFC 187. Having seen through domestic abuse allegations and weight cutting issues during his storied past, the general consensus on 'Rumble' is that he is a different man, more mature and wise.
That's what makes the next social media post so surprising, and before you read the replies stating Johnson doesn't have Facebook any more or that doesn't look like his profile, he does and it is. It needs no more description, just read this:
Anthony Johnson has a history of domestic violence against women. Now he went on a nutty rant threatening a woman: pic.twitter.com/78Yxrhu2Ps

— Fury's Fight Picks™ (@FurysFightPicks) August 19, 2015
Johnson had previously sent out cryptic threats to an unknown rival at the Blackzilians gym, who was later revealed to be UFC heavyweight Alistair Overeem. Beef with fellow fighters is understandable, but a yoga practising woman?
The post has since been deleted, and there's obviously the chance that this is some hacker's idea of fun, but usually you'd expect a lot more colorful language or perhaps more of a controversial post if that was in fact the case.
Has Anthony Johnson let his fingers go without thinking here? If so, it could spell some sort of legal action or further unwanted negative media.
We'll keep you posted.