UFC legend Anderson Silva Reveals Details surrounding Chael Sonnen's Viral tattoo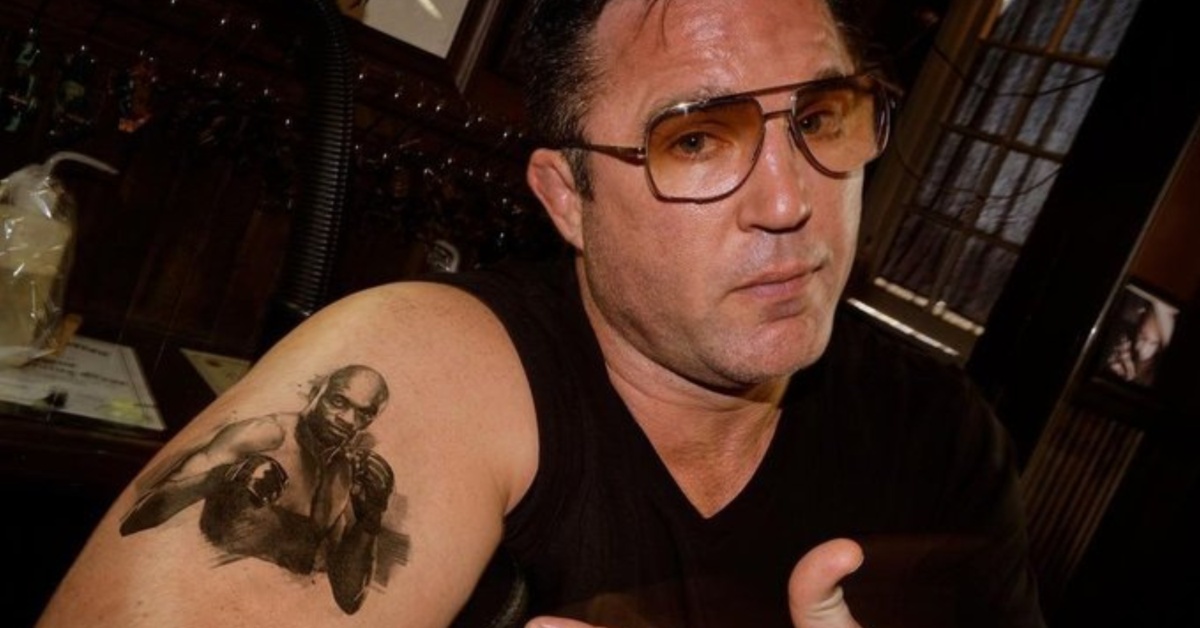 On Tuesday, Chael Sonnen posted several images of himself getting a tattoo on his arm of former foe and UFC icon Anderson Silva. The post immediately went viral with fight fans trying to figure out if the tattoo was legit.
"I'm a man of my word," Sonnen wrote in the caption.
As it turns out, Sonnen's tattoo was a tease for Anderson Silva's biopic mini-series, which premiered Thursday on Paramount+. 'The Spider' released a video on Instagram revealing that the ex-rivals watched Silva's series together. In the video, Silva and Sonnen make a deal that Sonnen will tattoo Silva's face on his shoulder if he gets emotional while watching the series.
The clip then shows Sonnen getting emotional watching the series before getting inked up. Of course, Sonnen couldn't help, but add a little personalization to the tattoo, including his infamous "You absolutely suck" line directly underneath Silva's face.
Check out the full clip below:
Chael Sonnen and Anderson Silva Had One of the most memorable rivalries in UFC history
Anderson Silva and Chael Sonnen met inside the Octagon on two separate occasions, the first coming at UFC 117. Through four-and-a-half rounds, 'The American Gangster' dominated Silva on the ground, taking him down at will. Sonnen was less than two minutes away from claiming the UFC middleweight title when Silva managed to lock in a hail mary triangle choke that forced Sonnen to tap out with 1:50 left in the fight.
They would run it back two years later at UFC 148. Silva ended things much more decisively this time around, earning a second-round TKO after losing the first round on the mat.
Since then, Sonnen has traded in his four-ounce gloves for a career as an MMA analyst while Anderson Silva continues to compete in the squared circle.