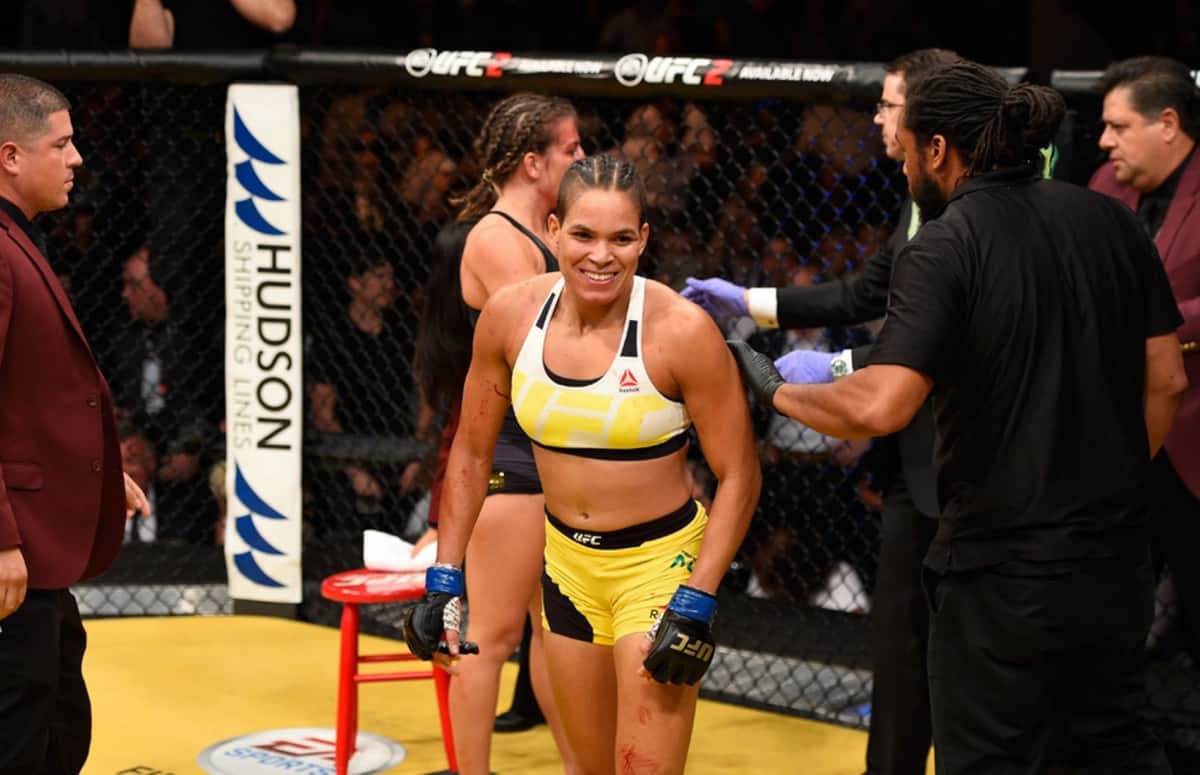 UFC bantamweight champion Amanda Nunes will put her 135-pound title on the in a rematch against Valentina Shevchenko in the co-main event of this weekend's (Sept. 9, 2017) UFC 215 from Edmonton, Alberta, Canada.
The two were actually scheduled to rematch in the main event of UFC 213 this past July, but Nunes was forced to withdraw from bout on the day of the event after falling. Now, however, the "Lioness" says she feels 'amazing':
"I feel amazing," Nunes said in a phone interview. (Via ESPNW) "After that moment, I went home, found a good doctor, and we've been working since that day. Everything has been way better. I'm ready to step into the cage."
Due to the fact that the pair went through a lengthy build-up prior to UFC 213, Nunes has kept rather quiet this time around, making it clear that she's simply ready to fight:
"Everything I say right now is only going to give more energy away," Nunes said. "I'm not saying that many things because I don't have much to say. I keep all my strength together because I've said what people want to hear already."
After she had decided to withdraw from UFC 213, Nunes received quite a bit of criticism from not only fans, but from UFC President Dana White. White clearly wasn't happy with the 135-pound title holder, but Nunes doesn't seem to care what others have to say:
"I don't need to say anything because at the end of the day [other people] don't pay my bills," Nunes said. "People can say what they want, I don't even care."
Do you expect Nunes to once again beat Shevchenko, or will a new champion be crowned?