Amanda Lemos again tipped to test Zhang Weili in UFC 292 title fight: 'She's going to give her a war'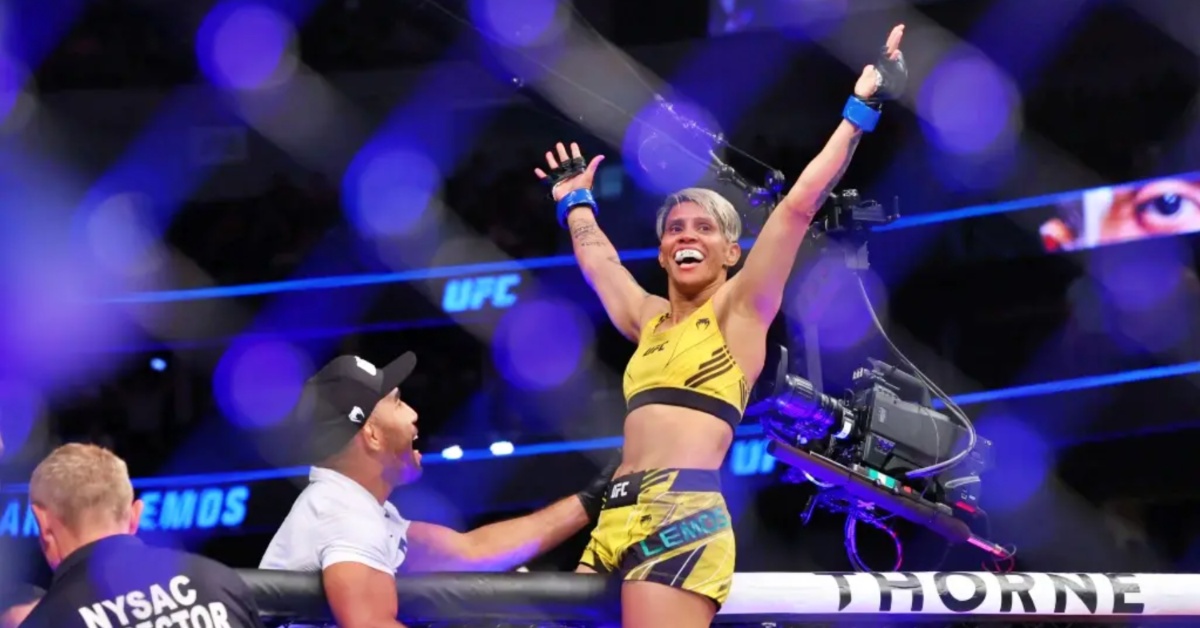 Ahead of her premiere championship challenge at UFC 292 in August, Brazilian contender, Amanda Lemos has once again been tipped to likely pose a real significant threat to the strawweight title reign of Zhang Weili – backed to bring a "war" to the TD Garden later this summer.
Lemos, the current number four ranked strawweight contender, is slated to co-headline FUC 292 on August 19. from Boston, Massachusetts, challenging Chinese striker, Weili for undisputed strawweight gold.
Making her first outing in a championship fight since landing in the UFC, Lemos is riding a two-fight winning run into her high-profile summer outing – recently submitting Michelle Waterson-Gomez – before taking out compatriot, Marina Rodriguez with a brutal third round TKO in a headlining clash.
And in the run up to her championship outing, Lemos received a slew of praise from compatriot, Tabatha Ricci, who claimed she could spring an upset in August.
"I'm not surprised [at Amanda Lemos' title shot with Zhang Weili)," Tabatha Ricci said. "She's been doing really well. She's been finishing fights, knocking people out. She deserves the shot, for sure."

"I think she (Amanda Lemos) has a big chance," Ricci explained. "I think she's a more complete fighter. She has the ground game, too. So, I think it's going to be very interesting."
Amanda Lemos again backed to pose threat to Zhang Weili
And furthermore, another upstart – Tijuana native, Yazmin Jauregui has claimed Lemos will most definitely bring a stern challenge to Hebei native, Weili's second reign as undisputed strawweight champion.
"I've been thinking about it, even before the fight was booked," Jauregui told MMA Junkie during a recent interview. "I've been looking at (Amanda) Lemos and thought she was next to fight for the title because she's a tough rival. She's very strong, she has several fights won by KO, she's got some trajectory now, and I'm really excited to watch this fight."
"Honestly, I think Lemos is going to give her (Zhang Weili) war," Jauregui continued. "Weili is very fast, she's very aggressive, but she needs to be very intelligent because Lemos has a punch and she's strong. So if Weili doesn't keep focused, a punch could wobble her."