Aljamain Sterling emotionally reflects on UFC career path after title fight loss: 'I'm just happy I stuck with it'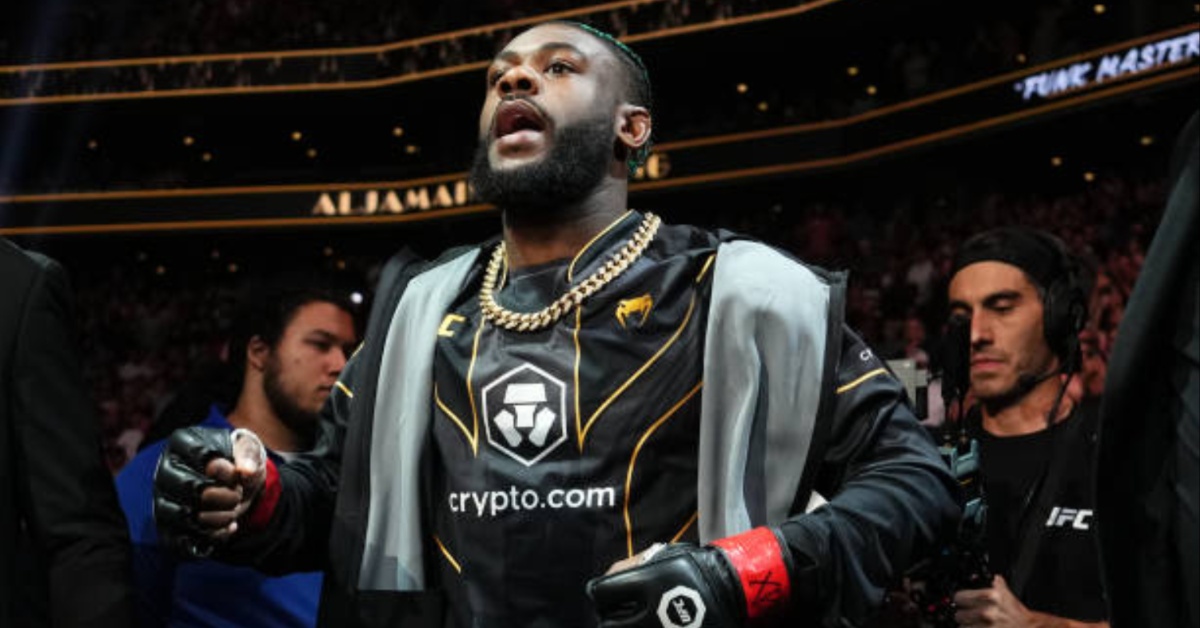 Former UFC bantamweight champion, Aljamain Sterling gets emotional when talking about his journey to the top.
Although Sterling is no longer champion after dropping his title to Sean O'Malley earlier this month, the 34-year-old is still a winner. Although losing something which becomes a big part of your identity will be a very emotional thing to go through, Sterling has a lot to be proud of.
Reflecting on his career, Sterling got emotional while appearing on Bradley Martyn's podcast.
"People only see the wins, they don't see all the other shit," Sterling said. "Win or lose man, it was just one of those things I'm gonna do the best that I can and at the end of the day I can look at myself in the mirror and say 'dude you gave it everything you had'.
"I tell people, you got to dream, you got to go for it- life is short and if I doesn't work you can say that you tried. If you haven't tried, it's easy to sit there on your coach and judge people, 'you suck', 'you should be doing something else' but I'm just happy I stuck with it.
"Almost 10 years later, I'd be a world champion, defended the belt three times, nine fight win streak, fought all over the world. I bought my mom a house, craziest thing I've been able to do… Life is good man. I think about all the people who have it worse than us."
What's next for for Aljamain Sterling?
Sterling is in an interesting predicament in terms of his next step. 'Funkmaster' had said before the O'Malley fight that he would move up to featherweight regardless of the outcome but has since backtracked.
It also seems that the O'Malley is more interested in taking on Marlon Vera rather than an immediate rematch. Sterling is also close friends and training partner with Merab Dvalishvili, who is the No.1 contender and and the pair refuse to fight each other.
What would you like to see Aljamain Sterling do next?