Aljamain Sterling wins BJJ contest, calls for a rematch with Sean O'Malley: 'Stop ducking the real contenders'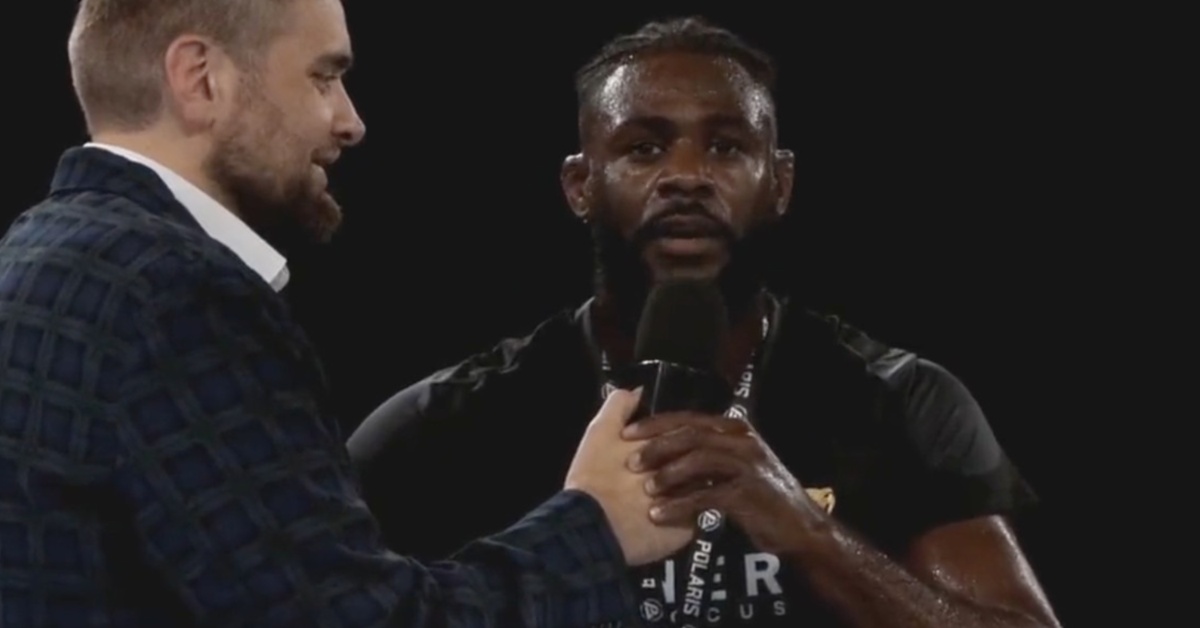 Former bantamweight world champion Aljamain Sterling had a few unsavory words for the man who took the title from him, 'Sugar' Sean O'Malley on Saturday night.
A little more than a month removed from his devastating second-round loss to O'Malley at UFC 292, Aljamain Sterling stepped on the mat as part of the Polaris 25 event in the UK. In addition to an eight-man Grand Prix tournament, submission grappling fans were treated to a superfight between the 'Funk Master' and former UFC standout, Mike Grundy. Sterling saw his hand raised, scoring a decision victory over Grundy.
Following the contest, Sterling sent a stern message to Sean O'Malley, telling the current 135-pound champ to either accept a rematch or take a fight with the next man in line.
"I got a message for mister sugar tits, because he's still that to me," Sterling said. "Give me my rematch or fight Merab [Dvalishvili]. It's that simple. Stop ducking the real contenders and be a man and be a real champ and fight the best of the best. That's what I did. Now you need to turn around and do the same exact sh*t."
Whether It's Aljamain Sterling or Someone Else, Sean O'Malley Already Knows What's Next
Immediately following his win over Aljamain Sterling in August, Sean O'Malley called for a long-awaited rematch with the only man to defeat him inside the Octagon, Marlon 'Chito' Vera. The callout earned some criticism among fight fans considering 'Chito' had just bounced back from a loss to Cory Sandhagen in March. Meanwhile, No. 2 ranked contender Merab Dvalishvili is riding a nine-fight win streak, including a dominant victory over the very man that O'Malley beat to earn his own title opportunity, Petr Yan.
Regardless of what Aljamain Sterling may want to see happen at the top of the bantamweight division, the UFC appears to have already made its decision, as indicated by 'Sugar' in a recent interview with the promotion.
"I know exactly who, when, and where, but I got to play dumb," O'Malley told UFC.com. "I know exactly what's going on because, but I know the UFC is smart business and I know Dana White wants to wait and that's what we'll do. I want big fights. I want big PPVs. I remember saying this before being on the Contender Series. I want to break records and do massive PPVs; that's what I still crave."
Who do you see being the first man to challenge Sean O'Malley for the bantamweight title?