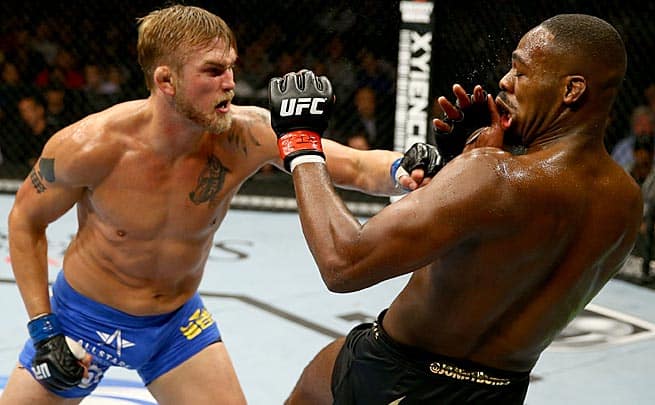 In the time after his impressive fifth-round stoppage over Glover Teixeira in the main event of last weekend's UFC Fight Night 109 from Stockholm, top-ranked UFC light heavyweight Alexander Gustafsson made it clear that he didn't like Jon Jones as a person even if he was the greatest fighter in MMA history.
Late yesterday, the still-suspended pound-for-pound king responded to "The Mauler's" drubbing by going off in a brutal Twitter rant. A few hours after that, Gustafsson reacted to "Bones" online assault with a few responses of his own. First, he said that although he roots for Daniel Cormier, he hopes Jones wins at UFC 214, and would pray for the former champ after he beat him: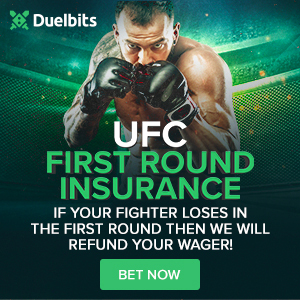 I root for @dc_mma but I want u to win, and after the way I beat u, I promise I will pray for you. Happy now?

— Alexander Gustafsson (@AlexTheMauler) June 1, 2017
The barb was calm enough, yet Gustafsson took the trash talk to an all-new level in replying to "Bones"" suggestion that he lost to him at UFC 165 and Cormier at UFC 192 due to a lack of heart. Gustafsson thinks his loss to Jones came from another more nefarious aspect of the fight game – the fact that USADA wasn't testing elite UFC athletes at the time:
No my friend, against you it was because of the absence of @usantidoping

— Alexander Gustafsson (@AlexTheMauler) June 1, 2017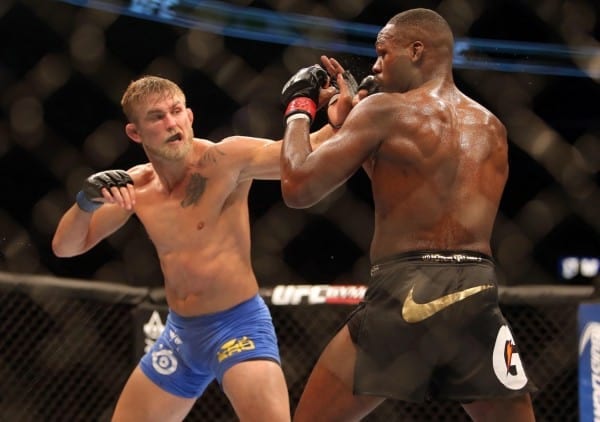 The slick retort may be the usually reserved Gustafsson's best-ever instance of smack talk, as the respectful fighter doesn't normally build up his matches with pre-fight verbal assaults, choosing to let his hands and feet do the talking in the octagon. Jones expectedly denied that his razor-thin unanimous decision over "The Mauler" was due to any form of performance-enhancing substance, but with Jones suspended for just that, it's hard to argue with the top contender's insistence.
Then Jones appeared to be amusingly hurt by the whole conversation, even though he started the entire war of words himself. The oft-troubled champ evoked a rule they teach young school children to close the conversation in an unexpected way, saying he was done with "The Mauler" for now:
Next time if you don't have anything nice to say, you know the rest. I'm done with you for now

— Jon Bones Jones (@JonnyBones) June 1, 2017
Jones' knowing he was only done with Gustafsson for now may be a telling prediction, as it seems the Swedish star has done enough to get the next shot at the winner of "Bones'" rematch with archrival Cormier at July 29's UFC 214 from Anaheim.
But we all know Jones making it the cage has become anything but a certainty in recent years; in fact, the cold truth of the matter is we're more likely to see another highly anticipated bout be canceled for one reason or another, be it injury to either man or continuing legal and drug test issues for Jones. The UFC could most definitely be in the realm of considering how many more chances they will give the decorated Jones, but with a disappointing lack of stars present for the promotion in 2017, they could attempt to book fights for the onetime-indestructible titleholder.
No one could blame them, of course, because Cormier vs. Jones II could easily be the highest-selling PPV event in the barren desert that the year has presented the promotion in terms of overall estimated buyrates. In a sport as volatile as MMA, that's just the fight game.
The UFC could use Jones' trouble-free return to face Cormier and then perhaps Gustafsson in what could legitimately turn out to be two of the bigger rematches in UFC history. Just don't count on it.