No. 1-ranked UFC light heavyweight contender Alexander Gustafsson made a huge statement today (May 28, 2017), putting on a brilliant performance and stopping No. 2-ranked Glover Teixiera in the main event of UFC Fight Night 109 from his home of Stockholm, Sweden.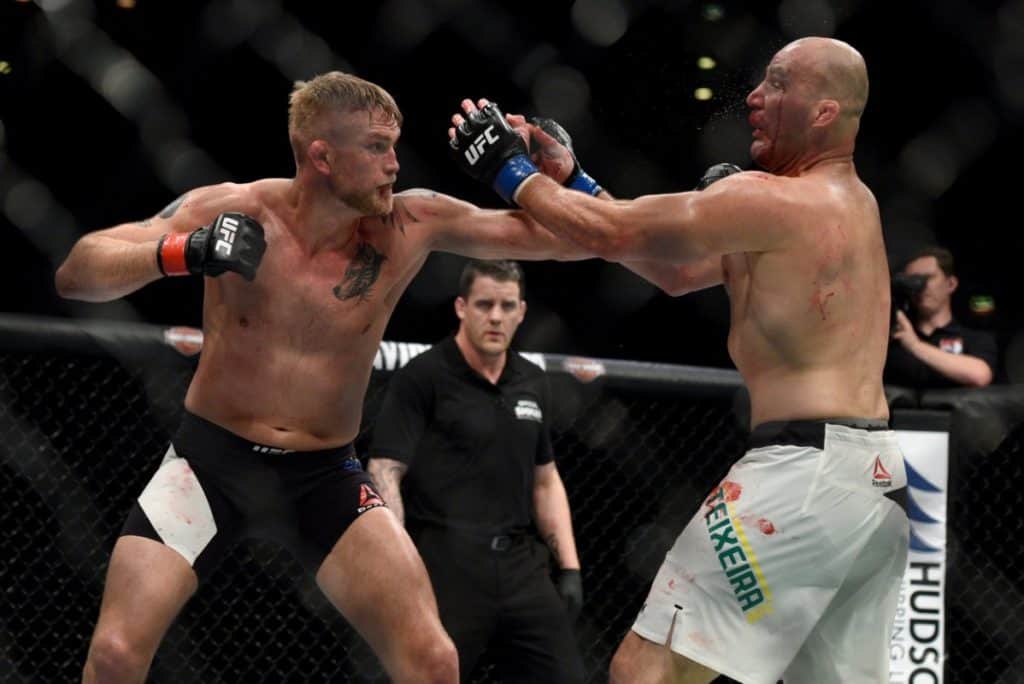 With the win, Gustafsson, a two time title challenger, firmly established himself as the next title challenger at 205 pounds. The title will next be defended at UFC 214 on July 29 when champion Daniel Cormier takes on ex-champion and former pound-for-pound king Jon Jones in a highly anticipated rematch. Gustafsson has done battle with both men, coming up just short against Jones at UFC 165 and Cormier at UFC 192.
A rematch between Gustafsson and either man would be a blockbuster showdown, but "The Mauler" considers Jones to be his 'biggest enemy':
"I don't like him," Gustafsson told reporters at the UFC Fight Night 109 post-fight press conference. "I give him that he's the best fighter of all-time, the best pound-for-pound fighter of all divisions — of course, everybody knows that. He hasn't even lost a fight yet, he demolishes everyone he fights. But as a person, he's not a champion in my eyes. He's not a good person in my eyes.

"That's why I always tell the guys, 'I hope that DC [Daniel Cormier] wins (at UFC 214) because I like the guy, he's a worthy champion. So that's what I mean when I say that he's the biggest enemy of all-time."
A rematch between Jones and Gustafsson has been long requested, although it has yet to come to fruition due to Jones' issues outside of the cage and a few setbacks for "The Mauler" inside the cage.
No matter the outcome of UFC 214, however, Gustafsson says that he'll be ready for either challenge:
"It's all about the lost rounds," Gustafsson said. "I've just been so close to winning the fights, I lose a little bit in the end, but we've changed our camp and our conditioning is on another level. Today, I'm not going to lose on the finish line again. It's not going to happen. Today, I could go 10 rounds. I could go 10 rounds next time I fight DC or Jones." 
Who would you rather see "The Mauler" meet next?