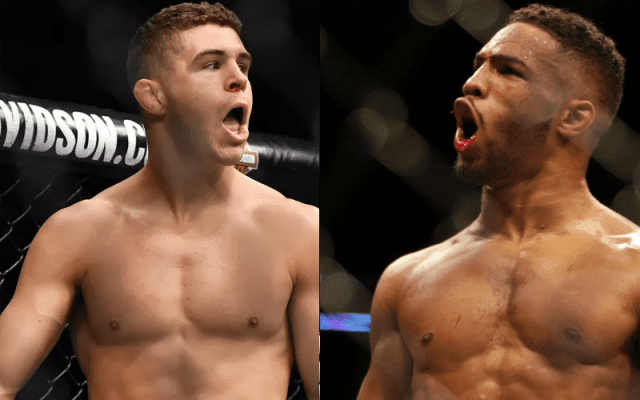 Al Iaquinta says that his next opponent, Kevin Lee, might be just as tough as current UFC lightweight champion Khabib Nurmagomedov. This is an interesting take by the former title contender.
Iaquinta is coming off the biggest fight thus far in his pro-MMA career as he agreed to step in on 24 hours notice. He fought Khabib in the main event of the UFC 223 pay-per-view event. Khabib ended up winning the fight by decision along with the undisputed UFC lightweight title.
Iaquinta vs. Lee II is set to headline the final UFC on FOX event next month. If you recall, their first fight went down in 2014 that saw Iaquinta emerge victorious via unanimous decision.
Al Iaquinta Makes Bold Statement
In a recent interview with MMA Fighting, Iaquinta stated that he believes Lee will be a tough fight for him and might be as tough as his latest fight.
"Everything was correct about this and nothing was correct about the last one. It was like injuries, coming off that Khabib fight I was still banged up. It was quick. I wasn't happy with a few other things. It just wasn't right. This is definitely a better fight. I think it's an intriguing matchup. Just everything."
UFC on FOX 31 is set to take place on Saturday, December 15, 2018 at Fiserv Forum in Milwaukee, Wisconsin.
Iaquinta Impressed
Al Iaquinta continued by stating that he was sitting in the front row to watch Lee's latest fight. He thought that he was a tough and brutal fight.
"Everything about it, I like. He's just as tough, if not tougher [than Gaethje]. He might even be just as tough, if not tougher than Khabib. I was sitting front row at his last fight with (Edson) Barboza. And I was like, 'F*ck, I don't want to be Barboza right now.' It was brutal, it was not fun to watch. So, I'm training my ass off. I want to be the one doing that to him, for sure."
If you enjoyed this story, please share it on social media!