After Being TKO'd by Fallon Fox, Tamikka Brents Says Transgender Fighters in MMA 'Just Isn't Fair'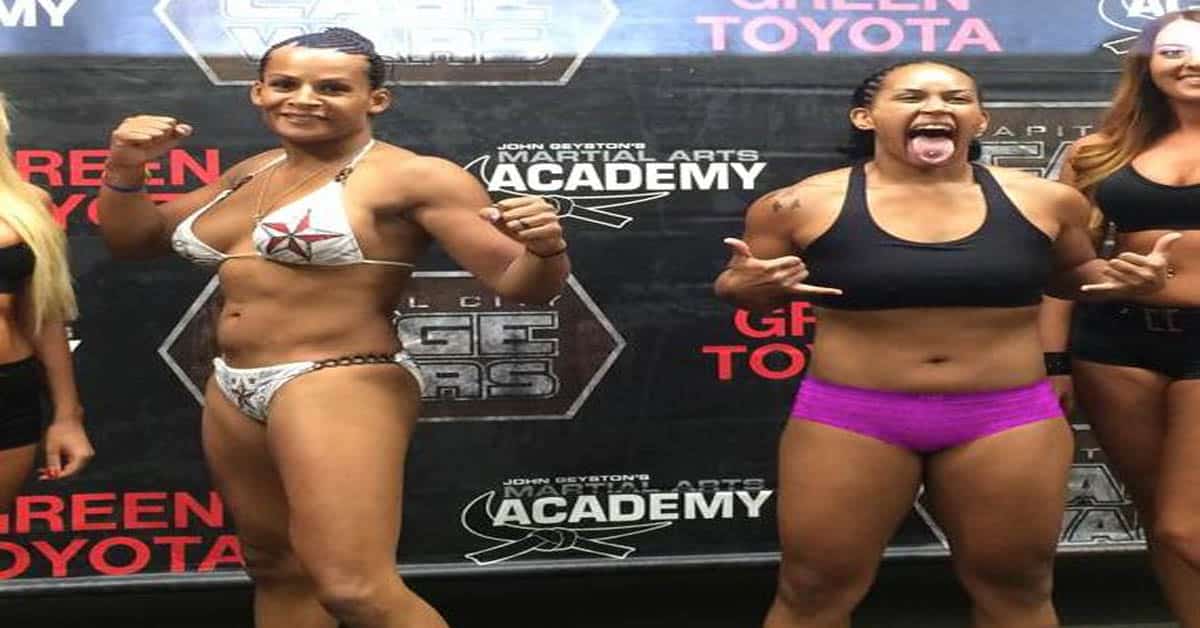 Transgender MMA fighter Fallon Fox earned her second straight win on Saturday, when she TKO'd Tamikka Brents in the first round at a Capital City Cage Wars event in Springfield, Illinois. Brents reportedly suffered a concussion and a broken orbital bone during the two-minute beatdown, and required seven staples in her head.
As you probably recall, Fox became a lightning rod for controversy after publicly coming out as transsexual last year, with everyone from Joe Rogan to Cain Velasquez to Peggy Morgan voicing their opinions about why she shouldn't be allowed to compete against natural-born women. UFC heavyweight Matt Mitrione caught a brief suspension when he blasted Fox during an MMA Hour appearance, calling her "a lying, sick, sociopathic, disgusting freak."
Now, Tamikka Brents is re-starting the debate/witch-hunt in the wake of her loss to Fox, by declaring it unfair for transgender fighters to compete in women's MMA. Here's what she said to WhoaTV in an interview published today:
"I've fought a lot of women and have never felt the strength that I felt in a fight as I did that night. I can't answer whether it's because she was born a man or not because I'm not a doctor. I can only say, I've never felt so overpowered ever in my life and I am an abnormally strong female in my own right," she stated. "Her grip was different, I could usually move around in the clinch against other females but couldn't move at all in Fox's clinch…
"I still disagree with Fox fighting," Brents stated. "Any other job or career I say have a go at it, but when it comes to a combat sport I think it just isn't fair. At least not until we have more scientific proof that it is or isn't fair. More research is needed for sure. Like I said, I am not a doctor, I can only say my opinion and I don't believe that she should be allowed to fight other women. If it were strictly BJJ or wrestling or something like that sure, but MMA is a completely different sport."
With so much questionable "science" on both sides of this debate, it remains the duty of state athletic commissions to decide whether or not transgender fighters should be allowed to compete in MMA. In February, the California State Athletic Commission proposed a new policy that better defined how trans athletes could be licensed to fight, but no other states followed suit to our knowledge.
Tamikka Brents may have some first-hand evidence to suggest that she's at a disadvantage competing against transgender women, but since Fallon Fox is the only prominent trans female fighter in MMA, the sample size is still too small to draw any real conclusions.