While it's going to take a ton of time and effort, there are some signs that Bellator MMA can even the playing field with the UFC in the sport of MMA.
With signings such as Chael Sonnen, Ralek Gracie, Phil Davis and Rory MacDonald over the past 18-months, Bellator are growing in stature.
Many don't see a way for the UFC to drop off the #1 promotion spot, especially with the recent $4 billion purchase, but nothing lasts forever. And with fighters speaking out against the world's biggest MMA promotion left and right, now is the time for Bellator to truly make a move.
Here are five reasons they just may be able to surpass the UFC one day:

5. Viacom's financial & media power:
As mentioned, the UFC was recently sold for $4.2 billion. It may come as a surprise to some, but Bellator's owners, Viacom, have a massive finance advantage over the UFC's new owners, WME/IMG.
Viacom's profit alone in 2013 was close to $2.5 billion, yes, profit. Bellator has the financial backing that no other MMA company in history has had to go against the UFC. There has been rumors of a Viacom/CBS merger, which could see Bellator's exposure increase even more with more TV networks and media outlets available to them.
With the right backing from it's owners, Bellator has the financial and media power to dwarf the UFC. If the mentioned merger happened, we could see shows on Showtime, the former Strikeforce broadcaster.

4. UFC fans getting complacent:
I read a large amount of UFC news and a fair amount of comments recently have been fans complaining. Whether it's about Conor McGregor having his own way, the UFC not bringing back GSP or just general heat towards the promotion, it seems UFC fans are becoming more and more annoyed by the company.
Once fans get pissed off, they look elsewhere. With the recent signing of former UFC fan favorite Chael Sonnen, many fans could switch over to watch Bellator. It is a prime opportunity for Bellator to use their ex-UFC talent such as Sonnen, Davis, MacDonald and former champion Benson Henderson to gain the casual 'UFC' fan.
Without a doubt the UFC are putting on some of the biggest and best fight cards towards year end, with UFC 205 in New York, UFC 206 in Toronto and the ever present year end show, UFC 207.
The question really lies with what happens after that? Rumors are swirling that Conor McGregor will be taking 1-2 years away from the sport after UFC 205, George St-Pierre seemingly can't strike a deal to return and if Ronda Rousey loses on here return, the UFC's star power could be in big, big trouble.

3. Ex-Bellator fighters in the UFC:
This is by no means a slight to the average fan, but I don't think many casual's knew who Eddie Alvarez was when he joined the UFC and later won the lightweight championship.
With Alvarez now in the main event of the biggest UFC card in history, going against quite possibly the most popular fighter in UFC history, Conor McGregor, it's about time fans knew that Alvarez came from Bellator.
When fans research Alvarez they will see he came from Bellator, where he was the former lightweight champion and was a part of the 2011 fight of the year with Michael Chandler.
It's quite possible that fans don't ever check out the Bellator product because of this, but as mentioned, with it being the biggest event in UFC history, it should again send more eyes Bellator's way.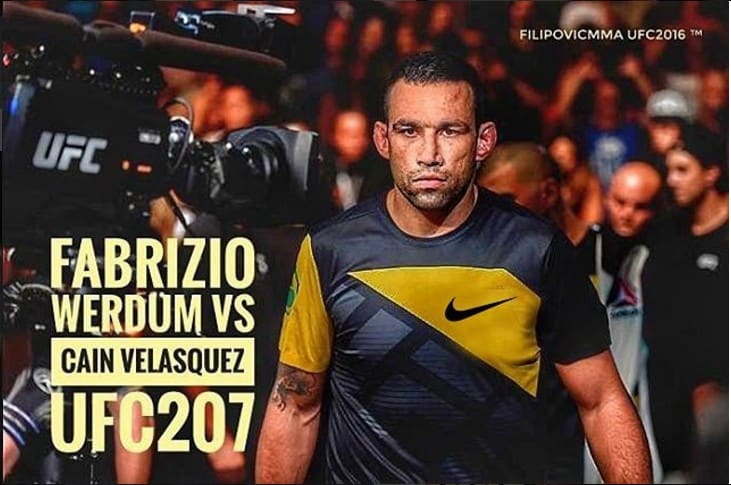 2. UFC's fighter mistreatment:
When the general public sees Conor McGregor walking around in three thousand dollar suits, driving Ferraris and earning $3 million base salaries, they must think UFC fighters are making bank.
That is the case for, but only for an extremely small portion of the roster. When the UFC partnered up with Reebok it shattered the earnings of many of its fighters. The deal saw a pay structure which left many baffled.
If your not a UFC champion or challenger, you will have had to competed 21 times or more to earn $20,000 per fight from Reebok. This is staggeringly lower than what fighters used to be able to earn from outside sponsorship.
Former heavyweight champion Fabricio Werdum recently spoke out about the payscale, stating he used to earn between $100,000 and $200,000 per fight before the deal came into place, but now earns $5,000 per fight.
Whilst Bellator may not offer the initial show/win money that the UFC does, they can certainly make up for this by offering fighters to bring in their own outside sponsorship.
Putting money aside, more and more fighters are getting increasingly frustrated at the UFC's matchmaking lately. With champions either failing to defend their title, or doing so against low-ranked fighters, rather than the #1 ranked fighter in their division.
With money and opportunity potentially aplenty at Bellator, it could be the start of an influx of UFC talent making the move.

1. Scott Coker:
The man behind Strikeforce who was appointed president of Bellator MMA in 2014 is perhaps one of the biggest reasons for the promotions rise over the past two years.
When the UFC bought Strikeforce in 2011, Coker remained on with Zuffa for a further three years. He should have excellent knowledge of how the UFC works from the inside and that gives him a huge advantage over UFC President Dana White.
When fighters have talked publicly about signing with Bellator, many have cited dealings with Coker as being extremely easy and laid back. Meaning no long, drawn out contractual duels such as the one we see now between the UFC and George St-Pierre.
Chael Sonnen recently said his Bellator deal was wrapped up within just three texts between himself and Coker, basically letting fighters know just how easy it is to sign with the promotion.
---
To summarize, it would be a combination of things that need to happen in order for Bellator to get to the UFC's level of popularity. That's not to say they won't happen, but in my opinion it would most likely take between two to five years for it to happen.
As mentioned, key to the rise would be keeping a hold of President Scott Coker. He clearly has a vision for where he wants the company to go, and with him at the helm I think the company is good hands.
Do you think Bellator has a chance of matching, or even superseeding the UFC? Let us know your thoughts.