Former UFC women's bantamweight champion Ronda Rousey has faced the hardest few months of her life this year, following her devastating loss to Holly Holm. Before facing 'The Preacher's Daughter' at UFC 193, 'Rowdy' was one of the most dominant athletes on the planet. Her every word was headline making news, and she became a sensation with her dominant performances and raw attitude outside the octagon. Then came that fateful night against the massive underdog Holm in Melbourne. Some 56,000 fans packed out the Etihad Stadium to watch the November 13 pay-per-view, which did not fail to deliver.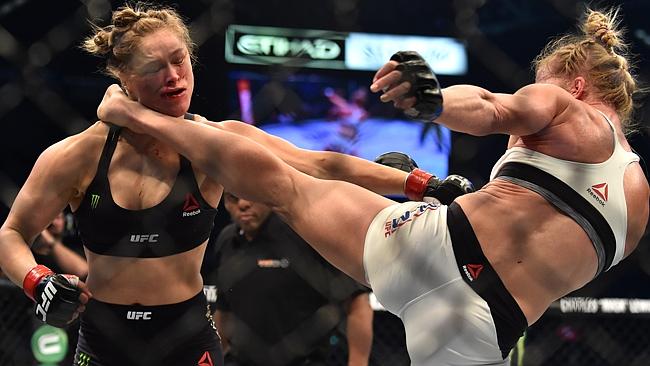 Holm ended the one sided and shocking beating on Rousey with this well timed head kick in round two, and from that moment on it's been chaos in the life of the former champion. In the midst of rampant criticism and, for lack of a better word, hatred from fans the world over, 'Rowdy' went in to hiding following her first loss. Now six months removed from Rousey's brutal KO, her comeback is imminent. UFC president Dana White recently confirmed she'll be facing whomever is champion when she climbs back in to the octagon, just showing how much clout she carries still.
Another example of her sway is Ronda Rousey's placement in Time Magazine's Top 100 Most Influential People. She was included in the sports section with names like Dwayne 'The Rock' Johnson and Usain Bolt, quite the honor for a mixed martial artist to make that list of just ten sports personalities.
During her interview with Time Magazine, Rousey gave off a very different aura than we've ever seen. Check out the transcript and the video is on the next page.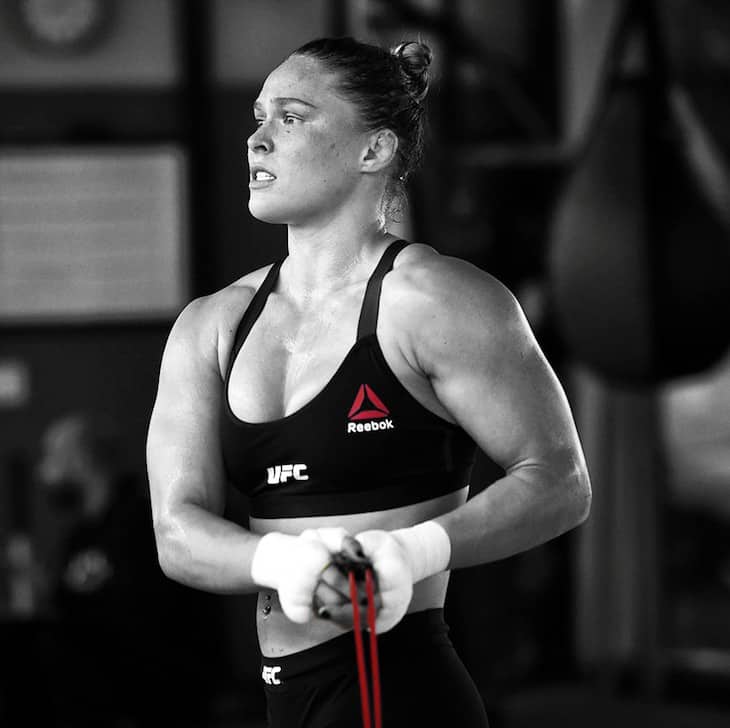 "I used to get out of bed with the conviction that I'd be better tan I was yesterday, now these days I guess it's hope that gets me out bed. I have this wall in my house, with all the good things on there, like these letters from little girls. All the positive stuff from people who say I'm helping them, and that helps me. I have thousands of people trying to tell me the worst things they can think to say.
"Everyday, all these people constantly trying to reach me and tell me these negative things. People like to see people rise, and they like to see them fall too because it makes them feel we are human like they are. Those aren't my friends cheering for me out there, I'm their entertainment….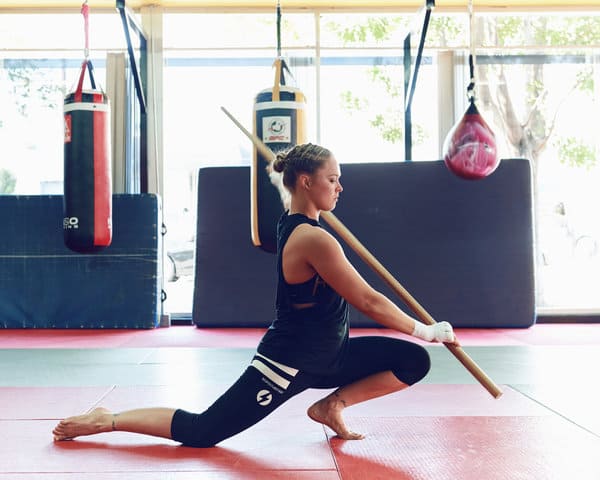 "I'm like a cartoon in front of them, and I can't get all upset because they don't like my cartoon one day. I'm coming back to win that title for all the people hat believed in me. What would I tell a 14-year old girl? I'd tell her she was gorgeous, no matter what you think. I'd tell her 'You have a right to be anywhere, and no matter what you think right now, in five years you won't give a sh*t about it. And wear a condom.'"
"I think when I'm fighting it's the only time I'm entirely in the present moment, there's no five minutes ago or five minutes from now. I'm still grieving the person that could have won it all. I have to live up to the fact that I'm not her. That's just who I'd like to be and instead I'm who I need to be."
"You have to go through those stages of acceptance and you need optimism. I hope people remember me as one of the greatest fighters of all time. I remember these open workouts, there was this lady and she was dying of cancer, and she came out just to meet me. She asked me 'Please, please win,' and I promised her I would but then I didn't. I need to come back and I need to fulfil that promise."