Gegard Mousasi Hints At Possible Fight With Thales Leites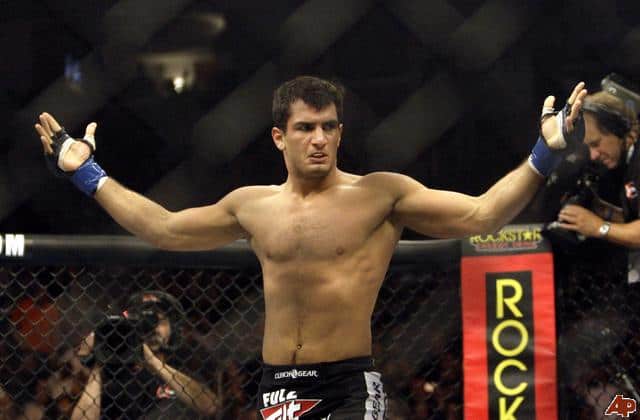 Former DREAM and Strikeforce champion Gegard "The Dreamcatcher" Mousasi was originally scheduled to take on longtime UFC veteran Michael "The Count" Bisping in the main event of UFC Fight Night 83 which is set for February 27, 2016 from the O2 Arena in London.
However, things were shaken up when the UFC pulled Bisping from the scrap with Mousasi, instead pairing "The Count" up against legendary former middleweight champion Anderson "The Spider" Silva.
Soon after the news broke, however, "The Dreamcatcher" made it clear that he planned on staying on the card, although an opponent was not yet known.
While nothing has been confirmed by the UFC just yet, a possible fight may be in the works, as Mousasi took to his official Facebook page to hint at who he would be taking on in London:
Thales Leites currently sits at No. 10 in the divisional rankings, and has won four out his last five with the only loss in that stretch ironically coming against Bisping last July.
The Brazilian has shown strong submission skills, as well as brutal power on the feet, making him a tough out for any 185-pounder.
Mousasi is currently ranked No. 9 and is also coming off of an upset loss at the hands of Uriah Hall. Prior to that he had won two straight against Dan Henderson and Costas Philippou.
This matchup definitely makes since for both men, as it would give each a chance to bounce back.
Any thoughts?