The UFC's three day extravaganza is now underway as UFC Fight Night 80 went down last night (December 10, 2015) live on UFC Fight Pass from Las Vegas, Nevada.
Although the card may have been a bit overlooked, it undoubtedly delivered in quite a large way. The card featured an impressive 10 finishes and provided fans with some solid action from start to finish.
We also saw multiple prospects step up as well as some fighters solidify themselves as legitimate contenders. With that being said, let's take a look at five takeaways from UFC Fight Night 80: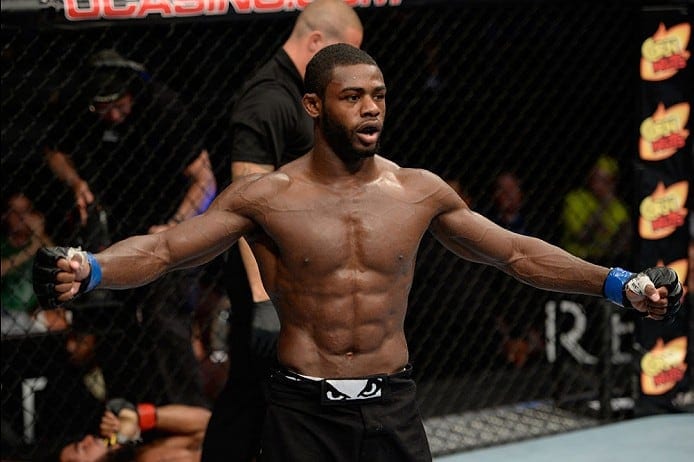 5. The UFC Needs To Pay Aljamain Sterling
No. 5-ranked bantamweight Aljamain "The Funk Master" Sterling has proven himself to not only be one of the best prospects in the 135-pound division, but also one of the best prospects in the sport. At 26 years of age, the New York native boasts a super impressive undefeated record and has appeared to improve each time out.
Heading into his bout last night with Johnny Eduardo, however, it seemed as if Sterling wasn't too happy with how his career was going. First off, it took months and months of campaigning for him to get a fight, and on top of that, "The Funk Master" also brought up the possibility of retirement at one point if he wasn't able to fight as often as needed to earn a living.
To make matters more interesting, last night marked the last fight on Sterling's current contract, leading many to believe that he would test free agency soon after.
After his bout with Eduardo, however, it's vividly clear that the UFC must pay this man. "The Funk Master" came out strong once again and dominated, ultimately scoring a second round submission victory. He then put on quite a show in his post-interview as well.
Not only does Sterling have all of the tools to be a potential star, but he is simply an elite level bantamweight and deserves to be paid like one.
4. The Hype Train Continues
The UFC's newest golden boy, 19-year-old phenom "Super" Sage Northcutt, made his second Octagon performance last night with tons of hype and attention behind him.
Taking on Cody Pfister, Northcutt actually found himself in some trouble after he was taken down very early on in the fight. However, the rising Texas prospect would end the round in control and come out in the second looking for a finish.
Early on in the second frame, Northcutt was able to lock in a nasty fight ending choke which was followed by yet another acrobatic flip. While it's clear that he may have to work on some parts of his game, "Super" Sage proved that he could fight through adversity and come out on top.
Let the hype train keep on rolling.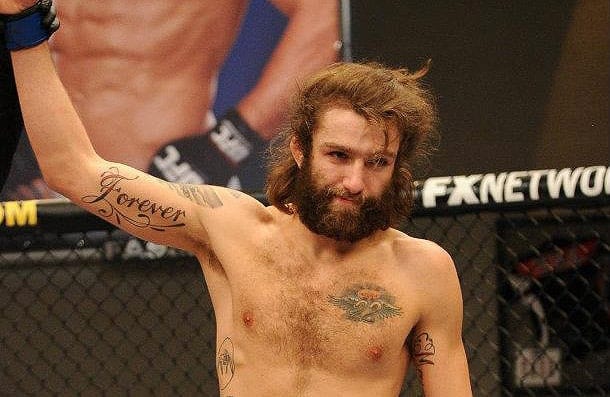 3. A Future Lightweight Contender Emerges?
The co-main event of last night's event featured a 155-pound matchup between skillful grapplers Jim Miller and Michael Chiesa.
Miller has remained relevant in the division for years now, and is undoubtedly one of the best submission artists in the sport. Chiesa on the other hand, is a former The Ultimate Fighter (TUF) winner and a younger fighter who was looking to make a statement.
A statement is exactly what he made, as "Maverick" was able to escape from some tough positions, and essentially submit Miller in the second round which of course is no easy task. Beating a divisional mainstay is one thing, but to do it in the fashion that Chiesa did was quite impressive.
In his post-fight interview, the former TUF winner even called out press row claiming that he was a top-15 fighter now, and that he plans to be a top-5 fighter by the end of 2016.
Could we have possibly seen the emergence of a future contender at 155-pounds?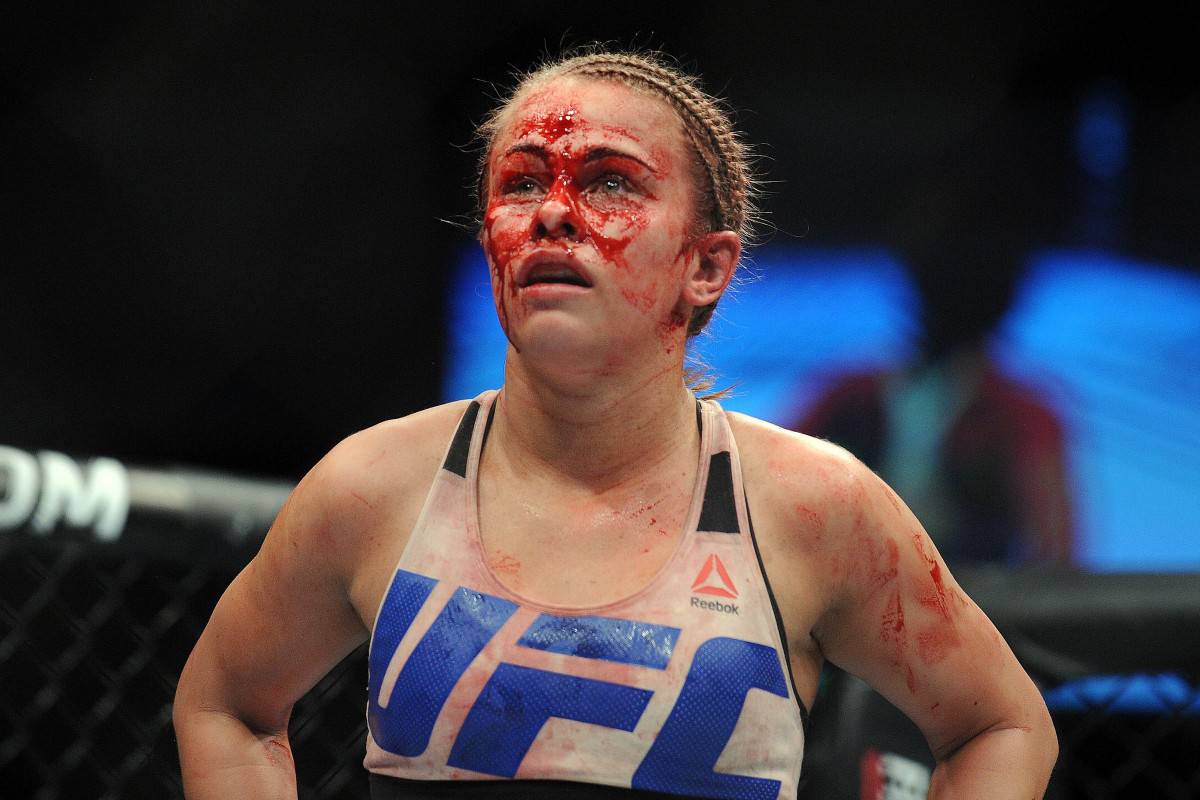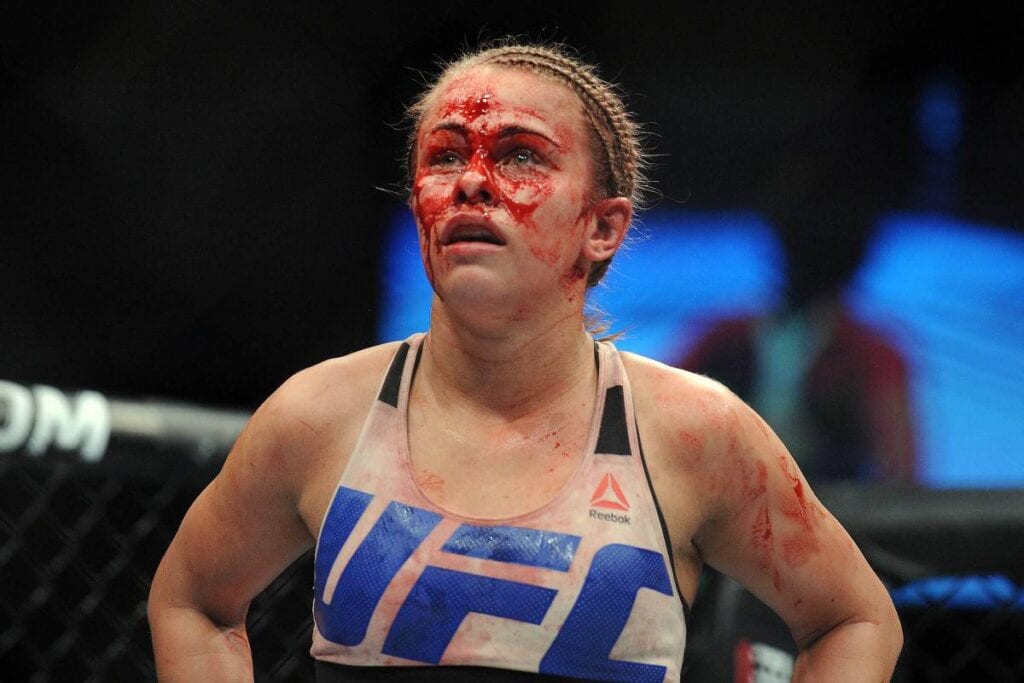 2. Paige VanZant Is Tough As Nails, But Needs Some Work
Like Northcutt, women's strawweight Paige "12 Guage" VanZant was another young up and coming fighter who was receiving a boatload of hype, and promotion. At only 21 years of age, VanZant was riding a three-fight UFC winning streak heading into last night's bout, and it appeared as if she was on her way to superstardom.
While the future still remains glaringly bright for "12 Gauge", things got rocky when she met a true contender in the main event in the form of former title challenger "Thug" Rose Namajunas.
From start to finish, PVZ was simply dominated. Her takedowns weren't there, she wasn't able to pressure her opponent as she usually is, and her striking looked outclassed.
However, we must give credit where credit is due and the Team Alpha Male product did prove one thing, and that's that she's tough as nails with a huge heart. Bloodied and battered, VanZant repeatedly fought out of what looked to be fight ending chokes, and arm bars.
She was ultimately finished in the final stanza, but "12 Gauge" proved that she was a true fighter. A true fighter that needs some fine tuning, but a warrior nonetheless.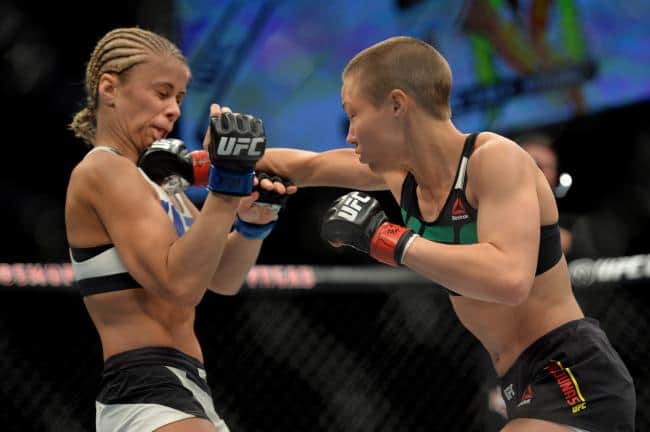 1. "Thug" Rose Is The Real Deal
Coming off of The Ultimate Fighter (TUF) 20, Rose Namajunas was being billed as the next big thing in Women's MMA. She was even being compared to now former bantamweight champion and global superstar Ronda Rousey.
However, she was submitted in the finale which just so happened to be for the inaugural title.
After that bout, "Thug" took nearly a year off, and it seemed as if she, like many other fighters, may have fallen victim to the hype. Now, it doesn't look as if that is true, however, as she returned to action in October to score a submission win over Angela Hill.
Piggy backing off of that win, Namajunas came out last night and put on a clinic, dominating VanZant in every aspect of fighting. Her striking looked crisp, her takedowns were relentless, and her submission attempts were effortless.
Although it has been deemed that "12 Gauge" needs some improvements, Namajunas looked super impressive regardless, and in the process proved herself to be an elite contender at 115-pounds.