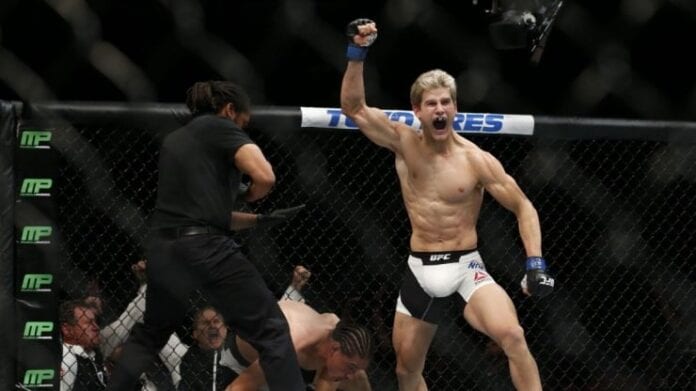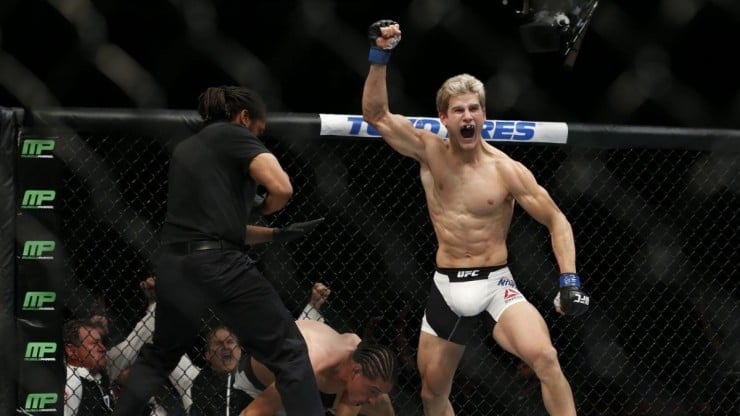 Potential superstar in the making "Super" Sage Northcutt is only 19 years old, but he made a triumphant UFC debut at October 3's UFC 192, knocking out Francisco Trevino in just 57 seconds.
Northcutt, who's also modeled, has all of the tools to become the next big thing in the UFC, especially his decorated striking skills honed from years and years of karate training. Another intriguing aspect to "Super" Sage is that he doesn't necessarily have fight camps in which he trains for a specific opponent, but rather he focuses on making himself a better fighter.
That being said, Northcutt revealed on yesterday's (October 12, 2015) edition of the MMA Hour that he would be heading to Canada to spend some time at the famed Tristar Gym, home to retired former longtime welterweight champion Georges St. Pierre.
Northcutt said that he can't make the move full-time due to his schooling, but he's going to see how he fits in:
"I leave tomorrow morning actually to go to Canada. I'm going up there to check it out and see how it goes to see if it's fit for me. But, my jiu-jitsu coaches right now are Chris Mango and Ted with Gracie Baja, they are awesome. I also have school, too, so I can't actually go up there and live there, but, I get to go up there for a week or so and check it out and see how it goes."
"Super" Sage voiced his excitement for the opportunity, also expressing his interest in meeting his idol St. Pierre:
"They (coaches at Tri-Star) mentioned something that they heard about my fights and obviously, I always talk about how Georges St-Pierre is my favorite fighter and I look up to him. So, I think it's perfect timing, that I get to go down there and train with them and meet them. It's going to be incredible. I'm looking forward to it. I'm not nervous, I'm pumped and excited. I heard (Georges) will be there a few days during the week, so, it might be three or four days, I'm just excited to see him even if it's just one day."
Would training with a highly touted team be the key for the 19 year old phenom, or is Northcutt bound for greatness either way?