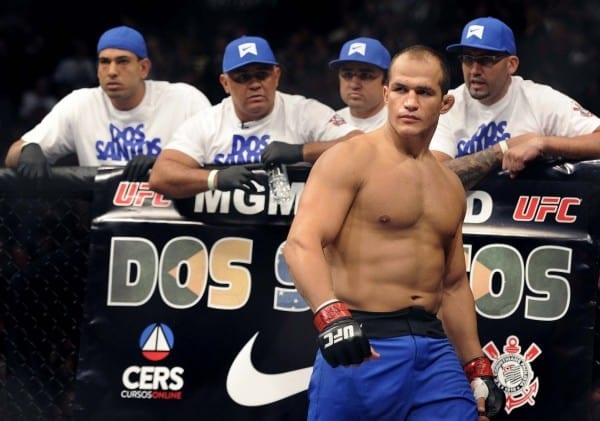 Former UFC heavyweight champion Junior "Cigano" Dos Santos made headlines last week when he announced that would be in attendance at UFC 188 (June 6, 2015) in Mexico City, and that he expected to face the winner of the main event, a heavyweight title bout between Cain Velasquez and Fabricio Werdum.
Dos Santos has already faced off with Velasquez three times, scoring a knockout in the first bout back in 2011, but getting absolutely obliterated in the rematch and the rubber match at UFC 155 and UFC 166 respectively. A fourth bout with Velasquez was highly unlikely at this time, and despite the American Kicboxing Academy (AKA) product returning from over 20-months of injuries to defend his title against Werdum, many expected Velasquez to get the victory, which caused fans to not pay much attention to "Cigano's" statements.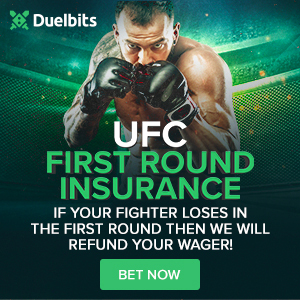 But then, "Vai Cavalo" shocked the world, submitting Velasquez in the third-round to steal the heavyweight title. Now, people are paying much more attention to JDS, as a bout with Werdum is definitely a possibility. Speaking with Bloody Elbow, Dos Santos said that now with Velasquez out of the way, when you look at the rankings, he must fight the champion:
"I'm working towards that, no doubt about it. I think this result benefits me a little. I can't say I was cheering for Werdum or Velasquez, it didn't matter to me. But people were saying it wasn't the time for a fourth fight with Cain, so I was against the politics. Now, if I'm next on the rankings, I must fight the champion. I think this Werdum win clears up the division and I can get this title shot I want so bad."
Continuing on, Dos Santos gave Werdum credit for his phenomenal win, saying that "Vai Cavalo" paced himself and sunk in a perfect choke:
"Kudos to Werdum because he would attack, stop, breathe and attack again. He got a guillotine that was pretty much perfect. It was a mistake Velasquez knew he couldn't make and Werdum was waiting for him to make. It all fell into place."
All of a sudden, "Cigano" could find himself in another title bout, and one with a backstory, as Dos Santos has actually met Werdum before back at UFC 90 in 2008. It was JDS' first fight in the Octagon and he sent Werdum packing into Strikeforce with a picture perfect bomb of an uppercut.
"Vai Cavalo" has obviously returned to the UFC since, going on a spectacular run that has led him to the title, while Dos Santos has remained atop the heavyweight division since. Would you like to see these two go at it in a rematch seven years in the making?