You have to have a thick skin to choose to pursue a career in mixed martial arts, an unforgiving sport where the difference between success and failure can narrow down to split-second decisions made in the heat of combat.
Never is that more apparent than in a fighters professional debut, where deciding to bob when they should have weaved, or to attack when they should have defended, can result in a knockout or submission that leaves them questioning whether they have chosen the right path in life.
There's a seemingly endless list of up and coming fighters who have called it quits at this formative stage of their career, hanging up their gloves for good with an 0-1 record, and in many cases they may have made the right call and spared themselves from further punishment.
However, there's also been examples over the years of fighters who have had the courage to continue their mixed martial arts journey, either due to their unflappable self-belief, their passion for the sport, their desire to prove the doubters wrong, or simply because they had nothing else to fall back on.
In this article we'll look at 12 inspirational examples of fighters who came up short in their MMA debuts, but overcame that early adversity and eventually fought their way onto the sport's biggest stage to become UFC stars, and in some cases even world champions.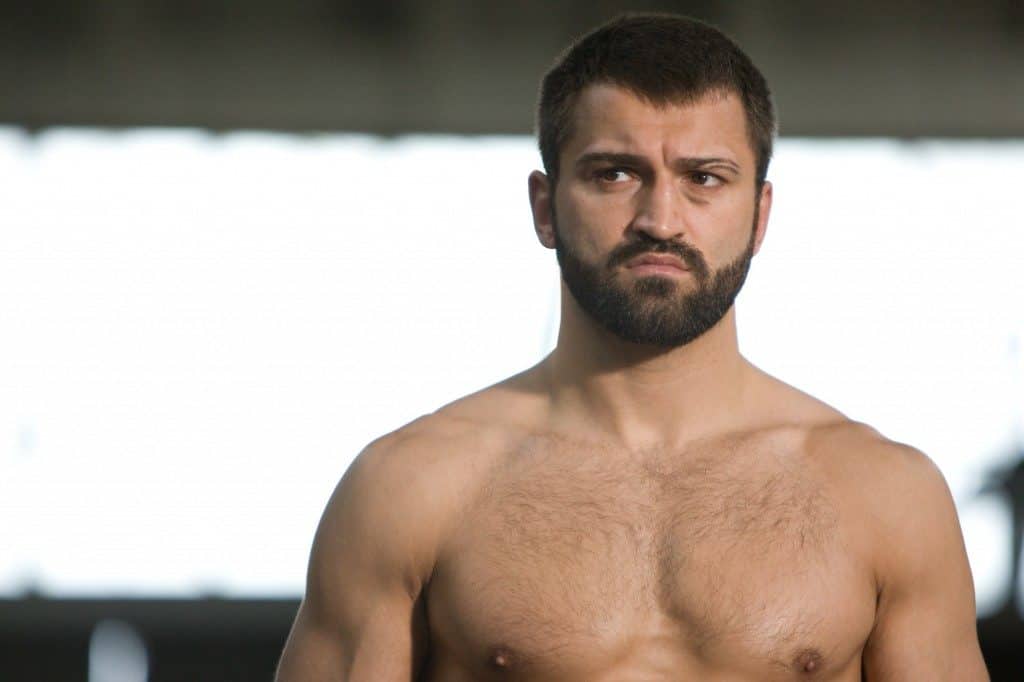 Andrei Arlovski
At M-1 MFC: World Championship in 1999, a 22 year-old fresh-faced, clean-shaven Andrei Arlovski made his MMA debut against one of the sport's most infamous villains, Viacheslav Datsik, who was also competing for the first time.
The fight turned out to be an exceptionally sloppy affair, with commentators Bas Rutten and Stephen Quadros giggling in bemusement at what they jokingly dubbed as 'The Lunch Money School Brawl' that was playing out in front of them.
Datsik's wacky, unpredictable striking paid off midway through the first round though, as he launched his body weight behind a right hand that flattened Arlovski.
"If Arlovski gets up from this it'll be shades of Dracula rising from the coffin," Quadros declared as the fight was waved off, handing Datsik an unexpected highlight-reel KO finish.
Despite the brutal loss, if there's one thing we've learned about 'The Pitbull' over the years it's that there's no quit in him, and he'd go on to become a UFC heavyweight champion, and is still ranked in the top 10 today, some 17 years after his debut.
As for Datsik, he'd go on to produce a losing record in the sport, but became notorious for his crazy antics, which would eventually lead to him being put in prison as well as spending time in a mental institution.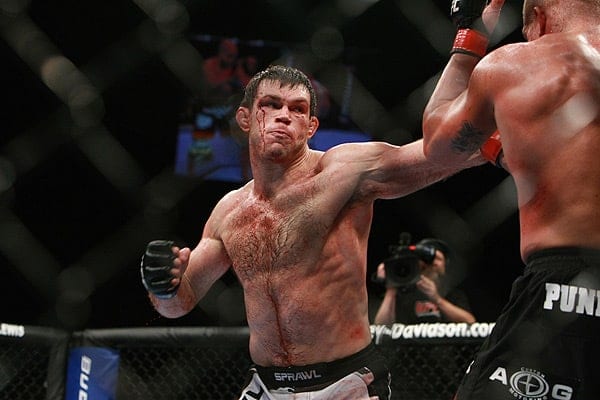 Forrest Griffin
Future UFC Hall-Of-Famer Forrest Griffin made his MMA debut against a man who'd already cemented his place as a legend in the sport by that stage, Dan Severn.
The fight took place at RSF 5 in Griffin's hometown of Augusta, Georgia in 2001, and despite the enormous gulf in experience compared to his opponent (Severn's record was 47-6-4 at the time), he didn't take much convincing.
"The promoter said he'd give me $250 and I said. 'What the hell… I'd do it for free," Griffin recalled in his book, 'Got Fight?' "It was a win-win situation. No matter what happened, it was Dan Severn."
The fight was largely forgettable, with Griffin finding himself stuck underneath the wrestler for most of the fight, losing by unanimous decision.
Despite the loss, the fight gave Griffin a taste for competition and a month later he picked up his first victory.
That paved the way for a memorable rags to riches career that years later would lead to him winning The Ultimate Fighter Season 1 in an instant classic fight with Stephen Bonnar, and later become the UFC's light-heavyweight champion.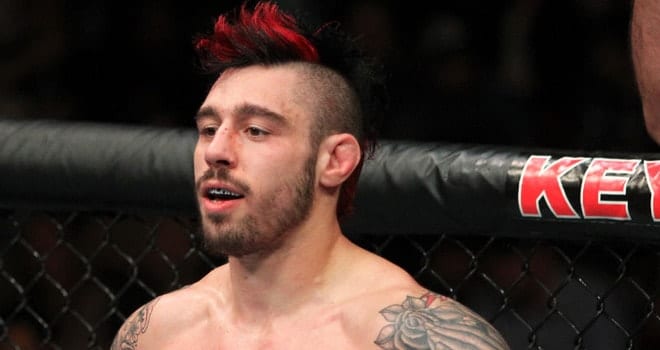 Dan Hardy
By the time UK star Dan Hardy entered the UFC for the first time in 2008 he was brimming with self-confidence and had the cocky swagger and outspoken antics to prove it, but four years earlier his MMA career had got off to a decidedly indifferent start.
At 22 years of age, 'The Outlaw' made his debut against fellow Englishman Lee Doski at Extreme Brawl 7 in June of 2004.
His opponent had an underwhelming 3-3 record at the time, but he still got the better of Hardy on the night, tapping him out with a rear-naked choke submission in the dying seconds of the second round.
Hardy shrugged off the loss, and would go on to avenge his loss to Doski in a rematch early in the following year.
Going from strength to strength, Hardy eventually made his way to the UFC's Octagon, where his charismatic persona helped fast-track him to a welterweight title shot against GSP, and would later lead to him being offered a role as a color commentator for the promotion.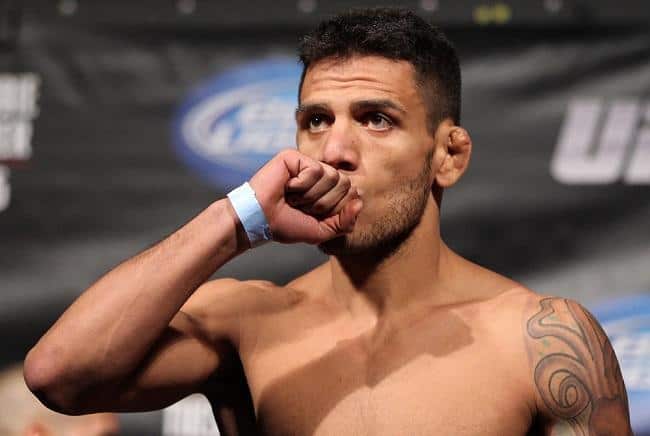 Rafael dos Anjos
Brazil is such a hotbed for mixed martial arts talent that there's no such thing as an easy first fight there, as future UFC champion Rafael dos Anjos found out back in 2004.
RDA was paired up with another man making his professional debut that night, Adriano Abu, at Juiz de Fora 1, and the three round battle between them would prove to be very closely contested.
So much so that the judges disagreed on the winner, leading to a split decision verdict, with Abu emerging with his hand raised.
In hindsight it's interesting to observe the two debuting fighters contrasting fortunes since that night.
Abu only fought once more time, picking up another victory, before deciding to keep his job as a prison guard rather than pursue a full-time career in the sport.
As for RDA, two weeks after his loss he notched up his first win, and would eventually fight his way to the UFC and go on to win the UFC Lightweight title.
Thiago Alves
Thiago Alves MMA career began with an immediate trial by fire at Mossoro Open de Vale Tudo 3 in 2001 when he was paired up with another future UFC veteran, Gleison Tibau.
Tibau was only 2-0 as a professional himself at that stage, but he was clearly a rising star, so 'Pitbull', who was still a teenager at the time, had his work cut out for him.
Tibau would tap out him with an armbar submission in the second round, and to add to his woes, Alves would go on to suffer a decision loss in his next fight a few months later.
Alves showed impressive mental fortitude to continue fighting despite those early setbacks, and he'd be rewarded for his perseverance as he began to rack up wins, leading to him signing for the UFC a few years later, where he remains to this day – as does Tibau.

Cub Swanson
Total Combat 4 in Tijuana, Mexico marked the humble beginnings for two future UFC fighters, Cub Swanson and Shannon Gugerty.
Swanson would go on to become the bigger star of the two in the sport, but you wouldn't have guessed it that night as Gugerty tapped out Swanson with a rear-naked choke just 15 seconds into the fight.
That loss may have broken the spirit of many 21 year-old's, but not Swanson, who'd go on to win his next 10 fights in a row, including TKO'ing Gugerty in a rematch a couple of years after their first encounter.
Both fighters would eventually find their way to the UFC, with Swanson making the bigger impact, with an 8-3 record to date, while Gugerty would go 2-3 before being released in 2010, hanging his gloves up a couple of years later.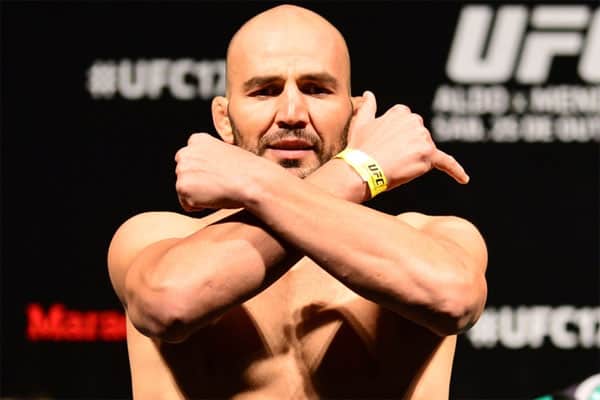 Glover Teixeira
Brazilian light heavyweight contender Glover Teixeira began his long career in the sport at 22 years of age back at WEC 3 in 2002 against Eric Schwartz.
"I was taking him down so hard, so fast, and he was a tough guy, man," Texiera recalled of his fight with Schwartz in an UFC Interview many years later. "He'd just get up and keep pounding me."
Teixeira was TKO'd by punches and elbows in the second round, but the loss turned out to have a silver lining, as Chuck Liddell's coach John Hackleman was in the corner of his opponent that night and was impressed with what he saw from Teixeira.
"We went into the dressing room after just to tell him what a great guy we thought he was, what a great fighter he's going to be someday," Hackleman told MMAfighting.com. "We all just started chatting and the next thing you know, he asked if he could join the team."
Teixeira would go on to build an impressive winning record, at one stage compiling a 20-fight unbeaten streak, including four wins in the Octagon, leading to a light-heavyweight title shot, and today he remains a top 3 contender at 205lbs.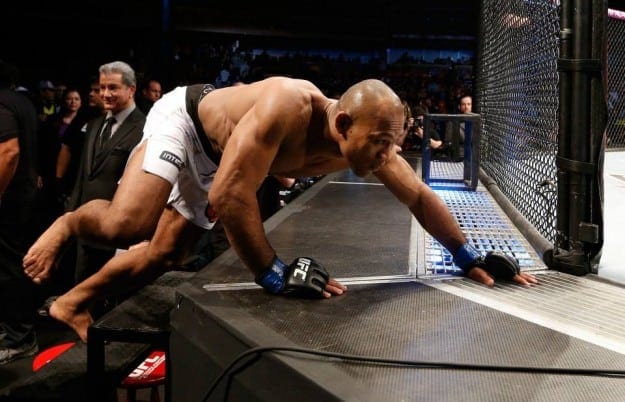 Ronaldo 'Jacare Souza
Widely considered to be one of the best Brazilian Jiu-Jitsu practitioners on the planet, Ronaldo 'Jacare' Souza's reputation proceeded him when he started to fight professionally in MMA back in 2003.
As such, 'Jacare' found himself headlining the first ever 'Jungle Fights' event in his debut against a well-traveled veteran in Jorge Patino, who had fought for the UFC's welterweight title a few years previously.
It would prove to be too much too soon for Souza as he was rocked by a right hook behind the ear mid-way through the opening round, with another right sending him to the mat for the KO finish.
Thankfully, 'Jacare' didn't just retreat from the sport with his tail between his legs, and instead evolved into one of the best middleweights in the world, winning the Strikeforce middleweight title along the way, before joining the UFC, where he's currently ranked No.3 in the world at 185lbs.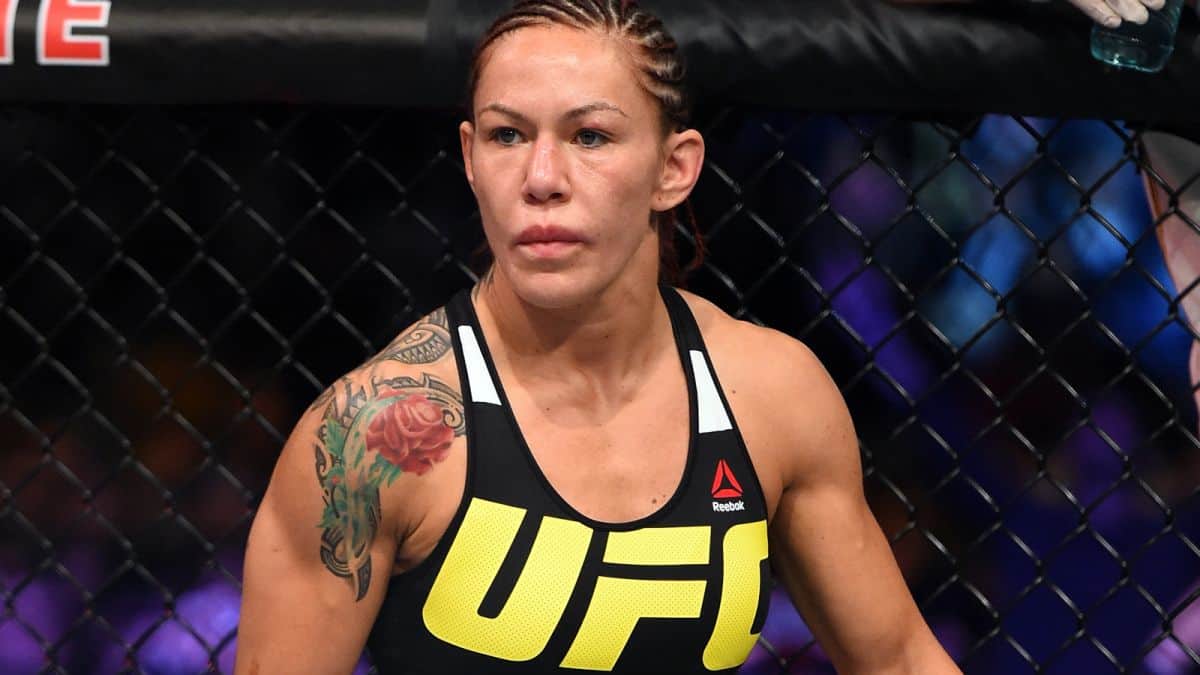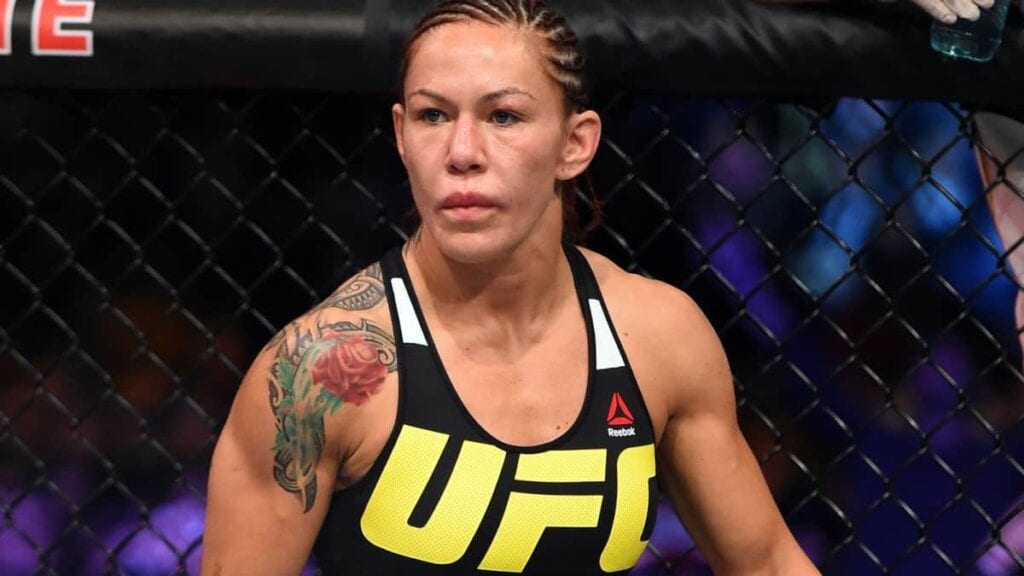 Cris 'Cyborg' Justino
While Cris 'Cyborg' Justino has gone on to become arguably the most feared woman in all of mixed martial arts, her debut in her native Brazil in 2005 didn't go according to plan.
Competing at 'Show Fight 2' in Curitiba, 'Cyborg' fought another newcomer Erica Paes, and despite showing her characteristic aggressive style, Justino dislocated her elbow during a takedown in the opening couple of minutes of the fight and was tapped out soon afterwards by a knee-bar submission.
To this day, that remains the only loss of 'Cyborg's' 18 fight career, which has seen her go on to win titles in both the Strikeforce and Invicta FC organizations, as well as recently achieving her dream to fight in the UFC.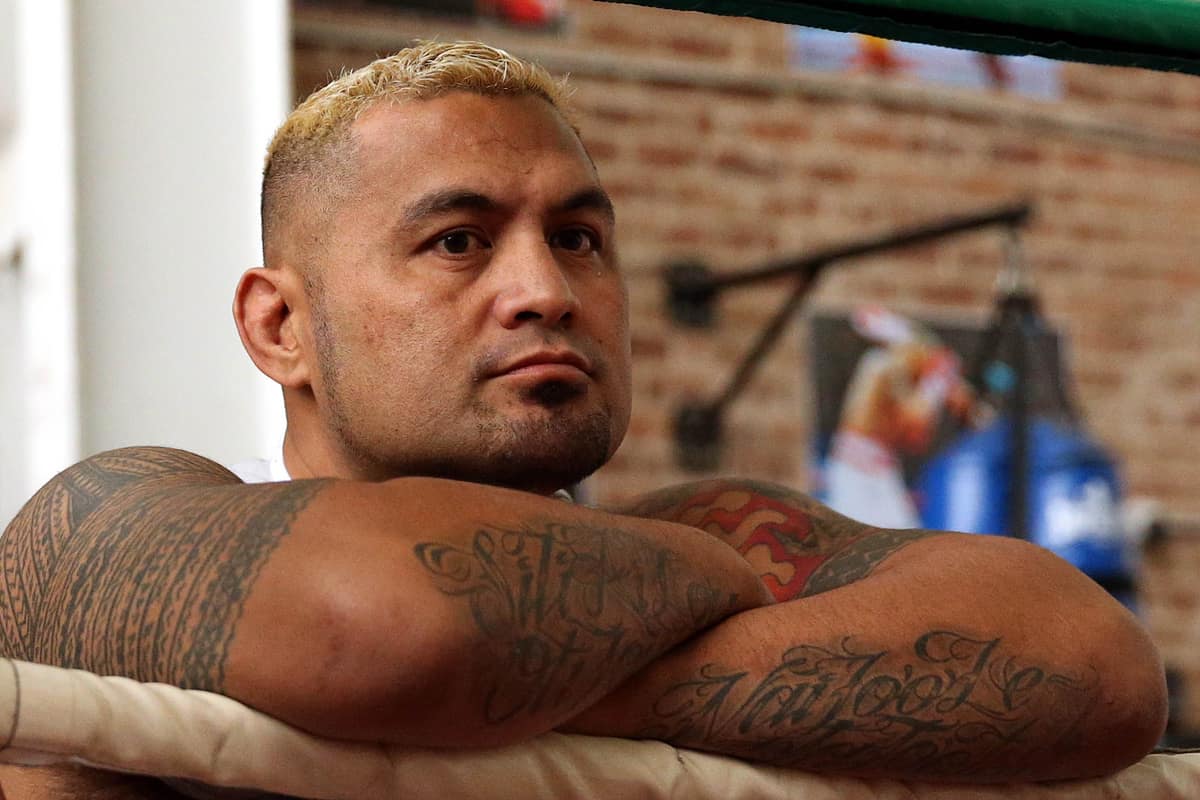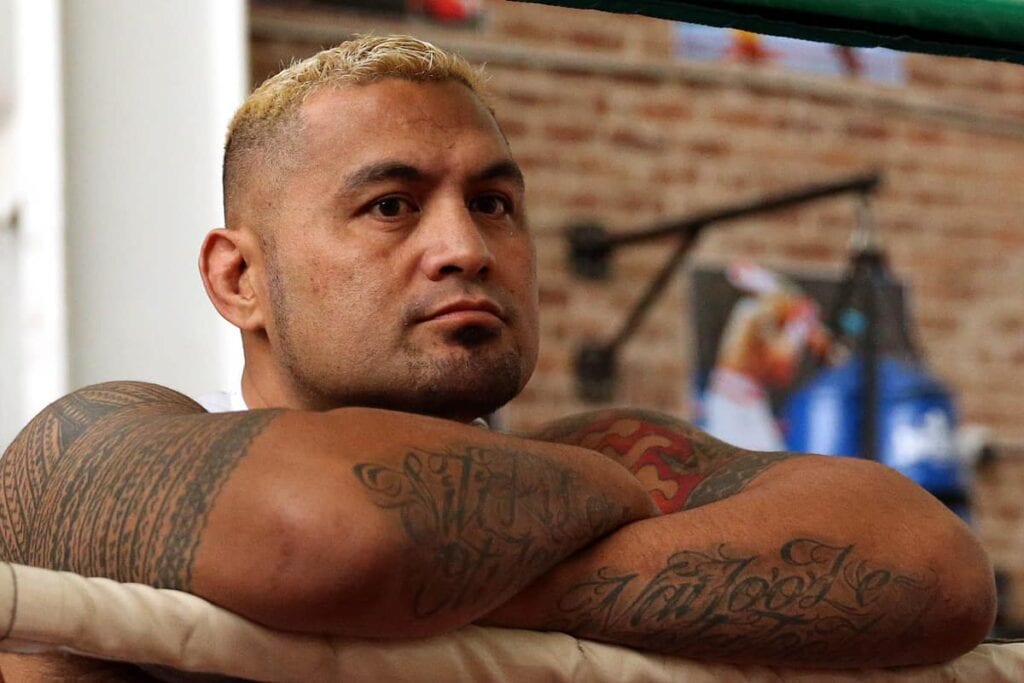 Mark Hunt
The 'Super Samoan' Mark Hunt already had an extensive 30-12 K-1 kickboxing career when he decided to transition to MMA in 2004.
Hunt made his debut at PRIDE Critical Countdown 2004 against former Olympic Judo gold medallist Hidehiko Yoshida, who had fought the likes of Royce Gracie, Wanderlei Silva and Don Frye prior to this fight.
Yoshida would expose Hunt's lack of experience on the mat in the fight, managing to tap out the heavyweight striker with an armbar five minutes into the first round.
Despite the loss, Hunt continued to fight for PRIDE, winning his next five fights in a row, though he'd then suffer a long losing streak.
However, he eventually found himself in the UFC, where he'd exceed expectations, establishing himself as a top 10 heavyweight contender and even fighting for the interim title, while racking up numerous highlight-reel finishes.
Jon Fitch / Mike Pyle
At his peak, Jon Fitch was one of the most dominant fighters in the sport, racking up 13 wins in 14 fights in the UFC at one stage, yet several years beforehand, he had come up empty-handed in his MMA debut.
In fairness, Fitch had a baptism by fire as he was matched up with another future UFC veteran, Mike Pyle at the first ever RFA event in July of 2002.
Spare a though for Pyle though, as it was still early days in his own career and he'd also suffered a loss in his MMA debut against none other than Quinton 'Rampage' Jackson at ISCF: Memphis back in November of 1999.
Pyle had come into that fight weighing just 175lbs, while fellow newcomer 'Rampage' had tipped the scales at 205lbs.
That sounded like a recipe for disaster, but to his credit 'Quicksand' survived to the final bell before losing out by unanimous decision.
Pyle didn't compete again until the fight with Fitch a few years later, and this time he would emerge victorious by way of a rear-naked choke submission in the first round.
Despite his loss, Fitch would actually be the first to make it to the UFC in 2005 and fought for the welterweight title during his long run in the promotion, while Pyle also eventually made the walk to the Octagon in 2010, where he remains to this day.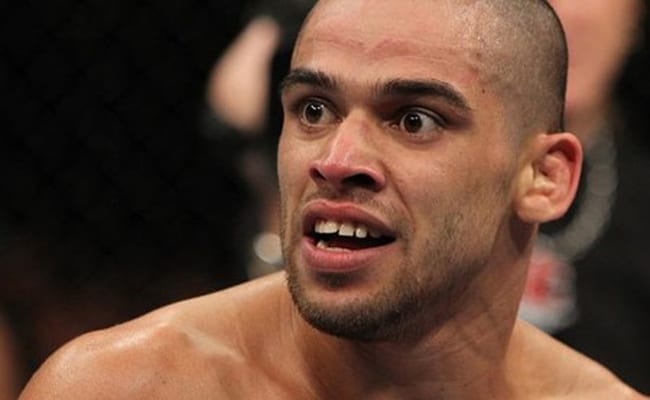 Renan Barao
We've already mentioned several former UFC champions whose career got off to a bad start in this article, and to round things off we'll add another: Renan Barao.
The former bantamweight champion's first taste of MMA action came at Heat 3 in his native Brazil in 2005, where he'd lock horns with João Paulo Rodrigues, who was also debuting that night, but has since gone on to amass over 50 fights in the sport.
Barao was well thought of even at those formative stages of his career, but Rodrigues unexpectedly got the better of him in the striking department and emerged with a unanimous decision victory.
Remarkably, despite that early setback, 'The Baron' would go undefeated for the next nine years, amassing no less than 33 wins.
During that period he'd arrive in the UFC and became their dominant bantamweight champion, during a nine-fight winning streak inside the Octagon.