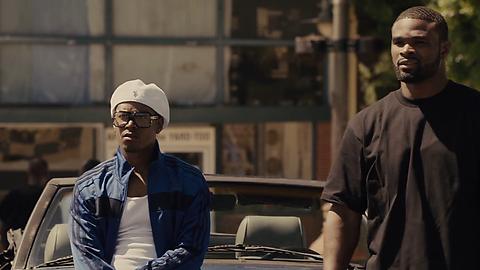 3. Tyron Woodley
Another UFC champ who is no stranger to being involved in Hollywood films, is UFC welterweight champ Tyron 'The Chosen One' Woodley.
Woodley is coming off of a vicious first round knockout over former champ Robbie Lawler in their main event clash at UFC 201, in which Woodley secured his first career UFC championship.
Prior to getting his first taste of UFC gold, however, Woodley got his start in front of a camera in a 2010 episode of Bully Beatdown.
He then again made an appearance as himself in the film Fight Life in 2013, before landing the biggest role of his acting career with a part in the major film Straight Outta Compton in 2015 as the character T-Bone.
Woodley was also offered a villain role in the new upcoming Spiderman film, however, he decided to turn the opportunity down.
Unfortunately we can't show you a clip from Woodley's appearance in Straight Out Of Compton, but you can check out the trailer for the film here: