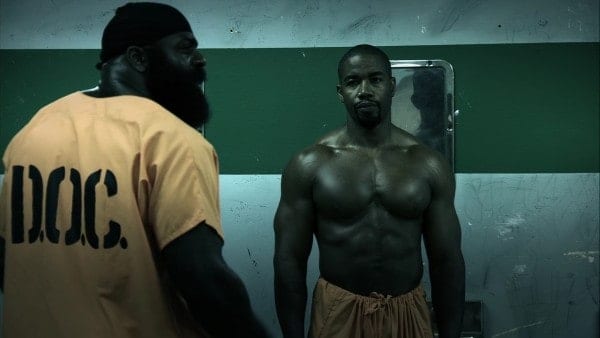 7. Kimbo Slice
The late, great Kimbo Slice will always be remembered as one of the pioneers of MMA, coming from nothing and fighting on the streets for people's entertainment on YouTube, to fighting under the biggest promotional banner the sport has ever known, to making a name for himself on the big screen.
After a brief run with the UFC, including a role on The Ultimate Fighter: Heavyweights Season where he was coached up by Quinton 'Rampage' Jackson, Slice departed to have a successful career under the Bellator MMA banner.
Slice's name only got bigger after competing in the world of MMA, and the former YouTube star used his newfound name to land some roles on TV Shows and movies as well.
Slice made his Television debut by appearing on the Nickelodeon show Drake & Josh special Merry Christmas, Drake & Josh. 
He would then land his first major movie roll in the film Blood and Bone, in which he played the role of J.C. a prison gang leader who made the unfortunate mistake of attacking the main character Isaiah Bone; and it doesn't end well for Kimbo and company:
After the movies credits, Kimbo and his gang return once more, but this time it's to insert his prison shank into a fellow inmates not-so-friendly place:
If you enjoyed this story, please share it on social media!