It can be hard to find a way back out when a person heads down the wrong path in life, especially if they fall into the trap of becoming entrenched in gang culture, where the threat of death or prison always looms large over their heads.
Some fighters know this only too well and can ruefully speak from first-hand experience, but for them, there was an escape route from the chaotic life they were leading, with mixed martial arts proving to be their salvation.
In this article we'll look at 10 gang members who became ufc fighters such cases, exploring the often bleak and tragic circumstances that led to their decision to join a gang in the first place, the trouble it caused them, and how pursuing a career in MMA helped turn their lives around and lead them all the way to the UFC.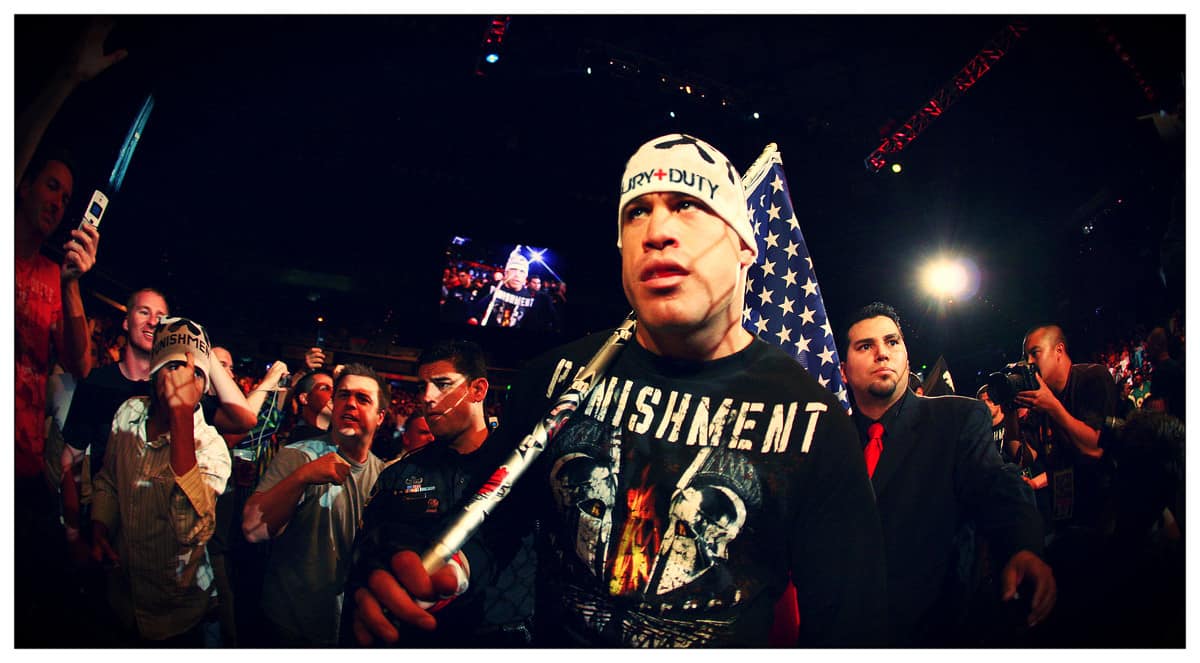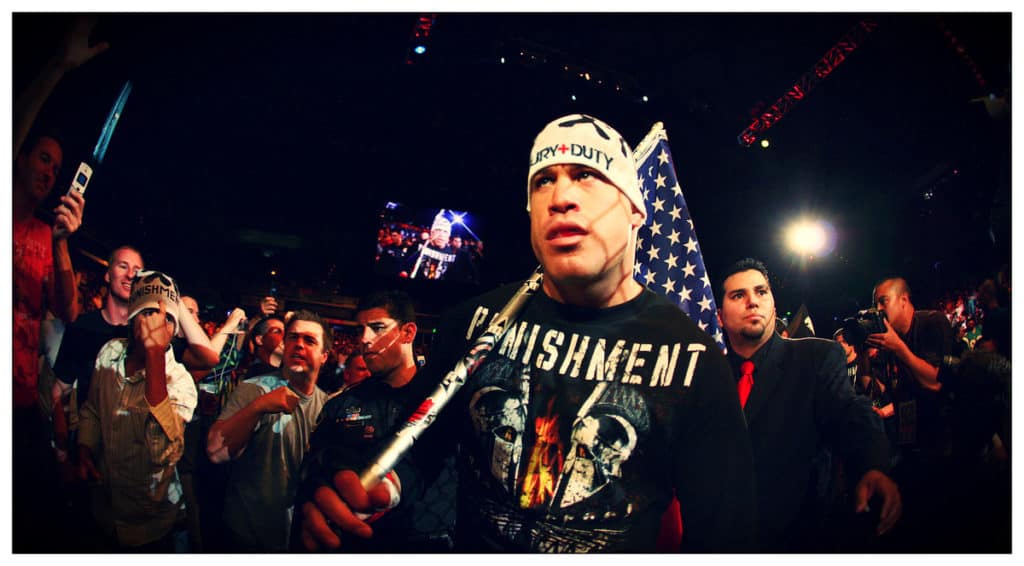 Tito Ortiz
UFC Hall of Famer Tito Ortiz rose to become one of the most famous fighters ever to compete in the sport, which is quite an achievement when you consider his childhood.
Both of his parents were heroin addicts, so Ortiz was fending for himself on the streets of Santa Ana, California, from an early age.
As young as five years old, Ortiz had already drunk beer and smoked cigarettes, and by nine he'd joined one of the region's most notorious gangs, 'F-Troop,' after going through their initiation beating which saw him repeatedly sucker-punched by other members to prove his toughness.
According to Ortiz in his biography, 'This Is Going To Hurt,' he was soon getting into trouble doing "hoodlum stuff," and in the years that followed he robbed houses and cars, fought rival gangs, tried "just about every drug there was to do except heroin," and was "in and out of juvenile hall."
After one of Ortiz's friends was shot and killed next to him in a drive-by shooting, his mother moved with him to Huntington Beach, and with the police cracking down on gang culture in that area, Ortiz would turn his attention to wrestling and slowly but surely, he moved away from his troubled past and set out on a new path in mixed martial arts that would lead to him becoming a UFC champion.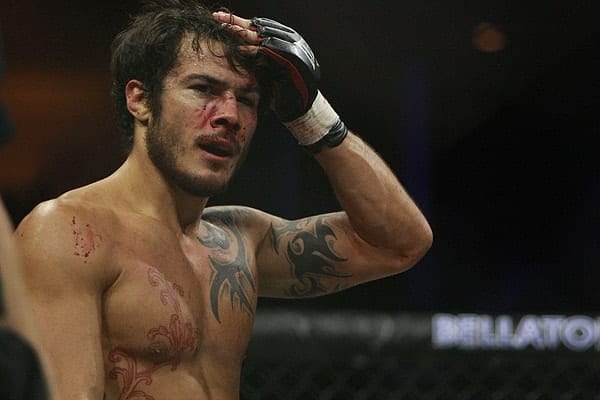 Roger Huerta
In his heyday, Roger Huerta briefly became the face of the UFC and was featured on the cover of a prominent national sports magazine, but while he came across as one of the sport's good guys, in the past his tragic upbringing led to him associating with some very bad people.
Huerta's early life was a nightmare, with his parents separating when he was just five years old, leading to him spending time in foster care and then being passed between his unhinged mother, a drug-addicted father, abusive stepmother, and impoverished grandparents.
In the end, both his parents abandoned him and the 11-year-old Huerta had to fend for himself on the streets of San Antonio, Texas, sometimes sleeping rough in bins and rooftops.
That led to him joining an infamous street gang, the Tri-City Bombers, where the leader would take pity on the homeless youth and bring him under his wing until being arrested in a drug bust.
Huerta was then taken into protective custody, until eventually at the age of 15, his English teacher adopted him and helped finally provide the stability he needed to get his life on track, enabling him to eventually secure a collegiate wrestling scholarship and emerge with a Business Management degree.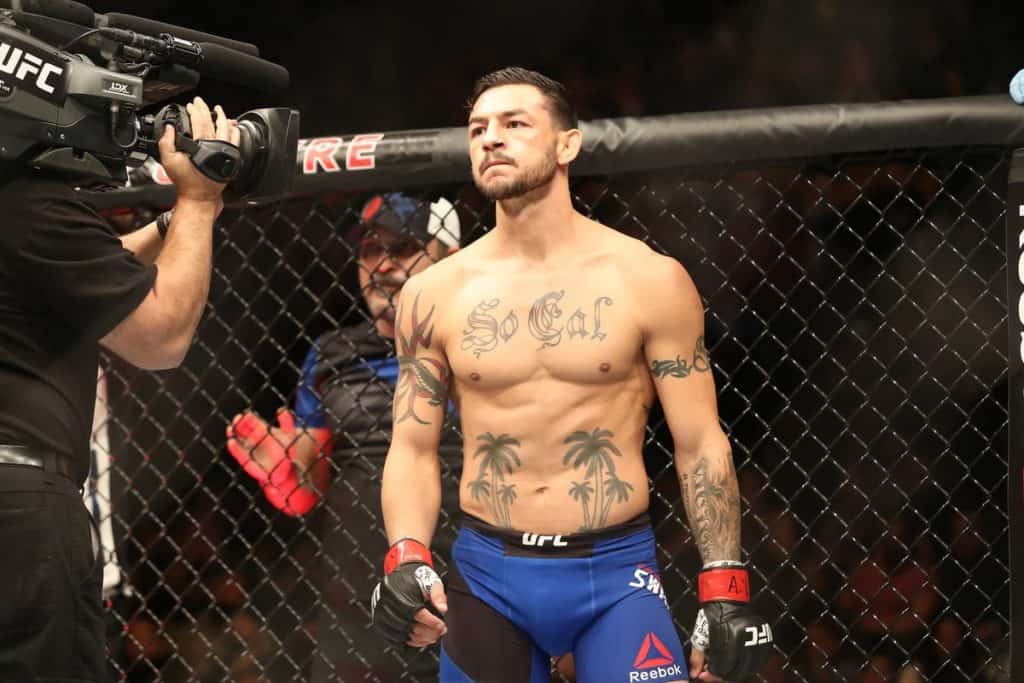 Cub Swanson
Current UFC featherweight star Cub Swanson's father died when he was just 3 months old and with his mother unable to cope he was sent to live with relatives who were deeply religious and also opted to home-school him.
When they divorced, the now teenage Swanson returned to his mother in Palm Springs, California, where he would soon begin to rebel against his upbringing by joining a local gang.
Street fights became a regular occurrence for Swanson and he found himself in serious trouble when he was sentenced to two years in a juvenile detention center for burglary at 17years old.
However, Swanson emerged a better person, deciding to avoid his past mistakes and turn his life around for the better by doing volunteer work in the local community and focusing his attention on mixed martial arts, paving the way for an extremely successful career in the sport.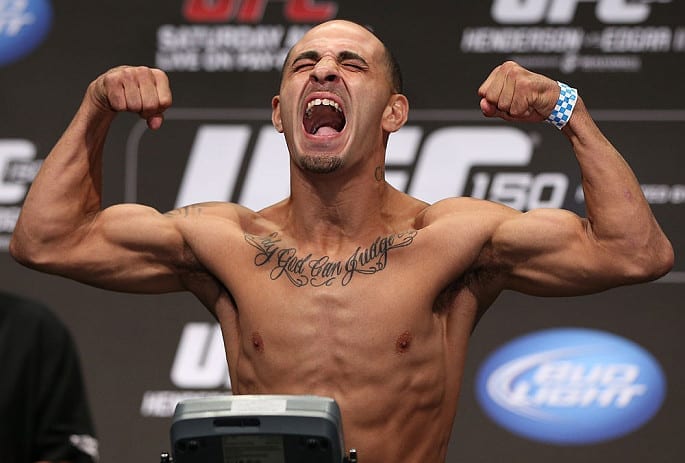 Chico Camus
Eight-fight UFC veteran Chico Camus counts himself lucky just to be alive after spending six of his formative years as a member of the notorious 'Latin Kings' gang in Milwaukee.
"I came from the streets," Camus told the LasVegasSun in 2014. "We were reckless, man. We were out there, crazy. I could have easily been dead or put away 30 to 40 times with a snap of my fingers."
In the end, it was his own mother whose life was almost taken after she was shot during a drive-by shooting that had been targeted at Camus himself due to a feud with a gangland rival.
Thankfully, Camus' mother lived to tell the tale, and he eventually managed to step away from gang-life, thanks in part to becoming acquainted with future star Anthony Pettis, who was an up-and-coming fighter at the time.
One day Camus asked if he could come and train with Pettis at Roufusport Academy and immediately found mixed martial arts to be a way to channel his energy in a more positive, crime-free direction.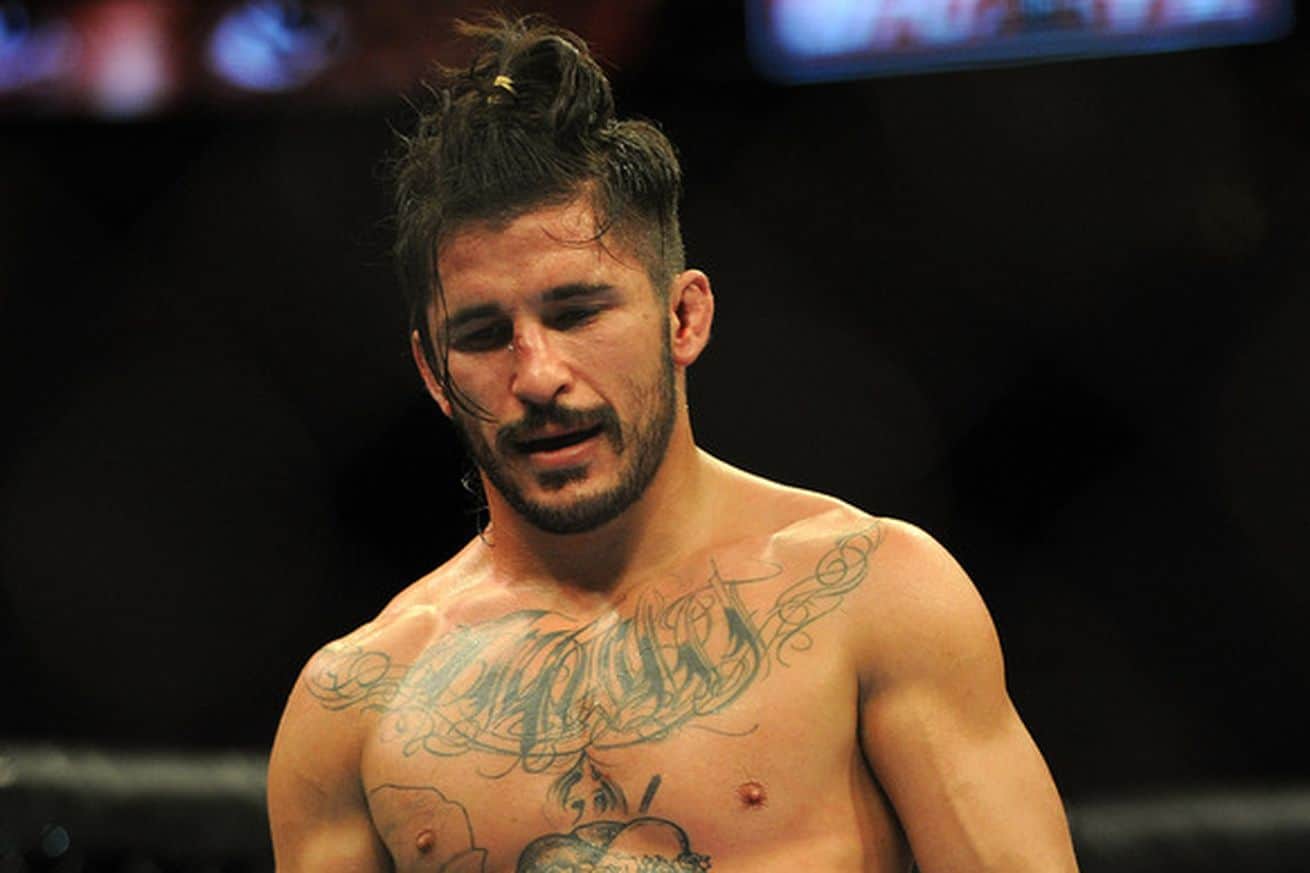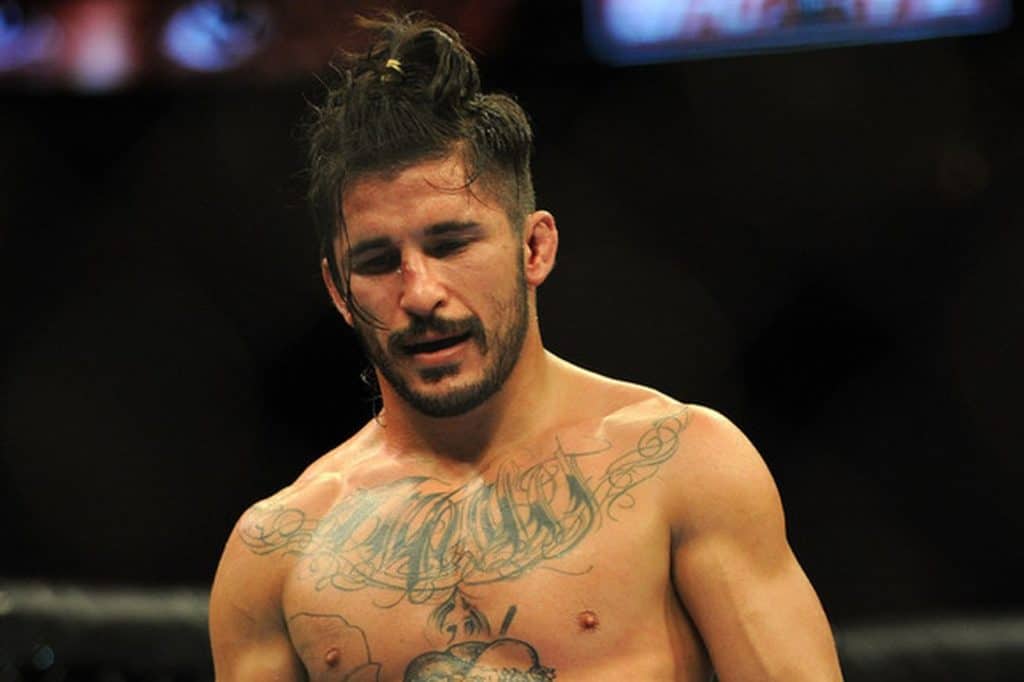 Ian McCall
Ian McCall has been remarkably open about his seedy past as a member of the violent 'Lords Of South County' gang.
According to McCall, at least half of the gang from Orange County were trained fighters, who, in a change from the usual gangland stereotypes, were mostly spoiled kids from a privileged background who became involved with drugs and revelled in harassing and attacking unsuspecting people for no reason, often recording the resulting fights to watch again later.
"We became the bullies because we beat up everyone else and then we just wanted to fuck everyone's girlfriend and beat people up and do stupid shit – then we all got arrested," McCall recounted on the 'Jasta Show' podcast.
Branded a "bully intimidation gang," their growing reputation eventually led to the police hunting them down and several members would be thrown in jail as a result, though McCall managed to escape punishment and has since expressed remorse for his part in the since disbanded crew's crime spree.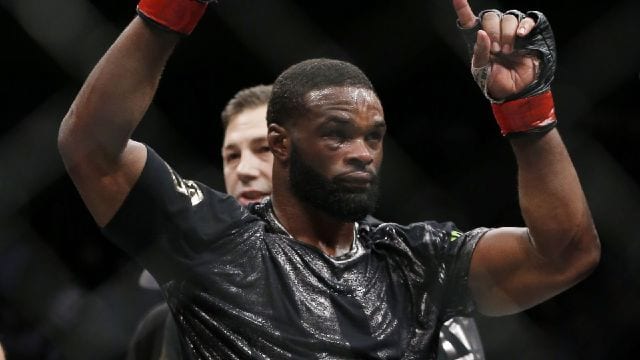 Tyron Woodley
UFC welterweight champion hasn't tried to hide his troubled past, and if anything has appeared frustrated that more people don't know his backstory since it shows just how far he's come in life.
Woodley admits that he grew up in a "dysfunctional," household, being just one member of a family of 15 crammed into a four-bedroom home in a rundown area in Ferguson, Missouri.
"We really had a choice," Woodley recalled in a special UFC feature. "We could either get picked on every day or you would join the gang and do the picking on."
Worried about being bullied, Woodley chose the latter option and said, "we used to roam these streets like we had everything going on."
Tyron Woodley believes that his experiences on the streets as a gang member left him mentally prepared for his future competing in the cage.
"I've fought in the streets, I've been jumped, I've been shot at, I've ran through alleys trying to avoid people, so fighting someone in the Octagon with rules and a referee to stop it doesn't really scare me."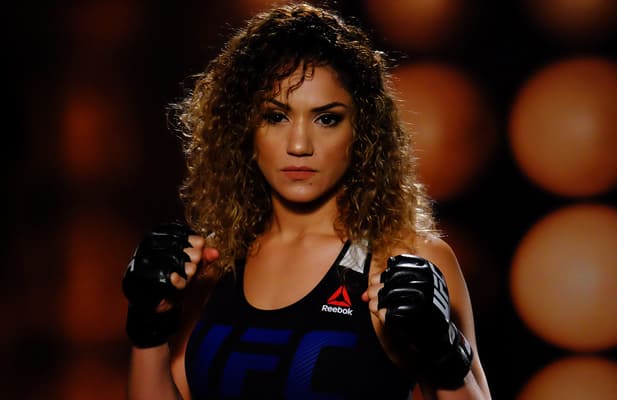 Pearl Gonzalez
Pearl Gonzalez is currently battling to make a name for herself in the UFC after having shown the strength of character to free herself from the gang life she had experienced in her youth.
As is so often the case, a gang in Chicago became like Gonzalez's second family due to a dysfunctional upbringing with her parents being drug addicts who, at an early stage in her life, were homeless.
"I was [running with gangs], unfortunately, at 12 years old," Gonzalez admitted on The MMA Hour. "That was the only lifestyle I had knew."
By her late teens, Gonzalez was married to a criminal who was hooked on heroin, and at one stage spent nine days in jail as police tried to get her to snitch on her husband in relation to a robbery he had committed while she was present.
Gonzalez stayed tight-lipped, but after her release she vowed to turn her life around and took on multiple jobs while also pursuing a career in MMA, not to mention also taking in her younger sister after she too began getting drawn into gang life.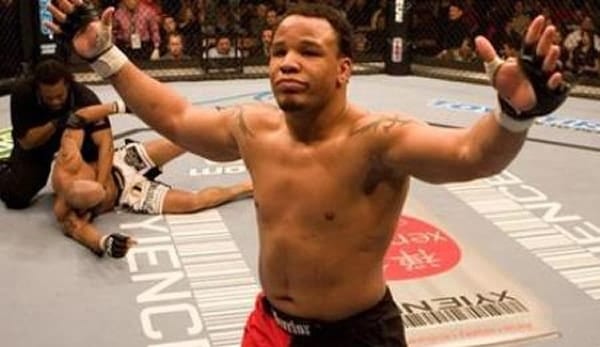 Terry Martin
Growing up on the west side of Chicago, ex-UFC fighter Terry Martin became caught up in the city's notorious gang culture from the age of 10.
That would eventually lead to Martin staring death square in the face at 15 years old when he was the victim of a drive-by shooting and took five bullets to his back, legs, and chest.
"When I was in the hospital recovering, I was around people who were shot in the same places as me, but who couldn't walk or who lost their limbs as a result of what happened," Martin told MMAWeekly in 2008. "Some of them even passed away. That really made me think twice and start hanging out in a different environment."
Martin managed to turn his life around dramatically after that, getting an education and emerging with a bachelors degree in Psychology and masters in Clinical Psychology, while he also pursued a doctorate at the Alder School of Psychology at the same time as competing in the UFC.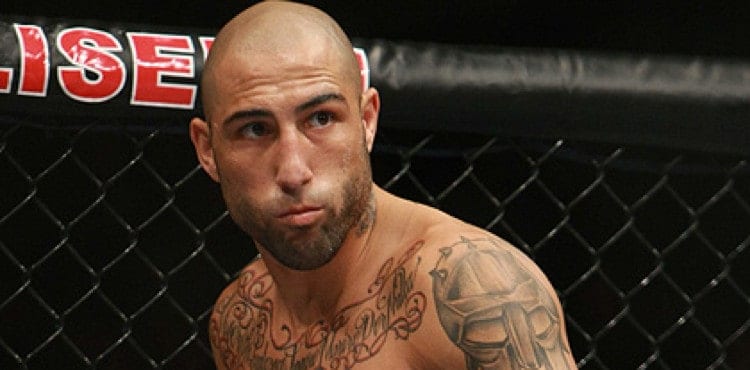 Rob Emerson
Like Ian McCall, another ex-UFC fighter Rob Emerson was also a member of the 'Lords Of South County' gang, who used their fighting prowess to intimidate and beat up their victims in the Orange County area.
The difference between the two is that when police eventually caught up with the gang McCall got off without punishment, while Emerson was sentenced to 9 months in jail for his part in their criminal activities.
In the years since Emerson has claimed that he was "guilty by association" and had only accepted a plea deal to avoid a longer 3-4 year prison sentence.
Emerson was one of 12 members of the gang that were caught on CCTV during an unprovoked attack on two youths at a gas station, although it should be stressed he isn't seen participating in the attack and instead appears to be trying to stop others from continuing the violent assault.
However, several years later Emerson would find himself spending another two months in jail after getting involved in a mass brawl, though again he would protest his innocence, claiming that 12 Persian men had jumped him and his friends and that he'd been punished because he was a professional fighter.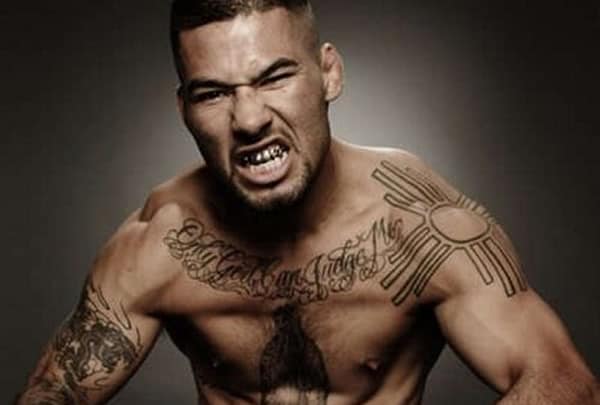 Damacio Page
Former UFC, WEC, and TUF veteran Damacio Page came from a broken, poverty-stricken home in a rough neighborhood in Albuquerque, New Mexico, and a lack of supervision together with behavioral problems led to him taking the wrong path early in his life.
"Basically I was getting into a lot of trouble, making the wrong decisions, doing a lot of dumb stuff," Page said on Chingo Bling's podcast. "Me and my cousin, [were] into gangs."
Fighting became a regular occurrence for Page and one day he was on the verge of being expelled from school when his physical education teacher intervened and ensured he would be given another chance to prove himself, but only if he joined the wrestling team.
"I was already getting into fights all the time, doing dumb gang shit, so I was like, 'Alright.'" Page recalls.
Page immediately took to wrestling and it helped him make the decision to distance himself from gang life.
However, his past would come back to haunt him after landing a wrestling scholarship at Fresno State, as he would get jumped by eight gang members just three months into his first semester, leaving him seriously injured, and together with his past troubles that would lead to him being kicked out of the wrestling program and losing his scholarship.
It was at that stage that Page began pursuing MMA more seriously at Jackson's MMA, while also managing to continue wrestling at Cerritos College, laying the foundations for his future career in combat sports.