When you reach MMA's biggest stage, the last thing you want to do is burn your bridges by doing something stupid, but as this article will show, whether they are UFC newcomers or all-time legends, some fighters just can't seem to resist the urge to hit the self destruct button.
From moments of madness inside the Octagon to outrageous behavior outside of it, let's take a closer look at 10 fighters who managed to tarnish their reputations and damage their UFC careers beyond repair, starting with two sworn enemies who were kicked out of the sport within weeks of each other before they had a chance to settle their differences in the cage.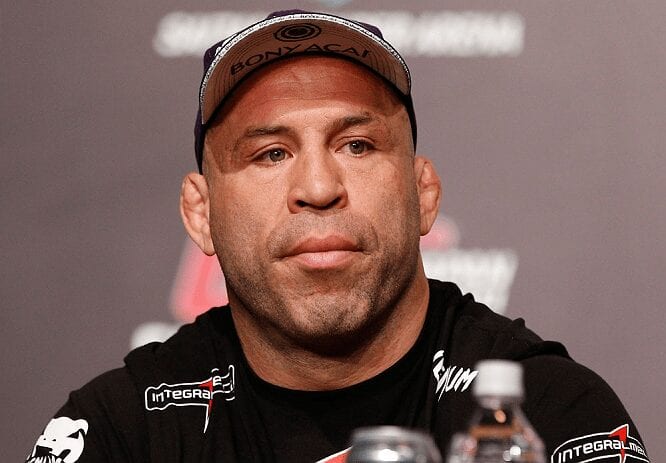 Wanderlei Silva
Wanderlei Silva is a legendary figure in the sport of mixed martial arts, but his reputation suffered a major blow when he became involved in a drug test controversy prior to a fight with bitter rival Chael Sonnen at UFC 175 in 2014.
The fight had already been delayed several times due to Silva being injured, but looked set for UFC 175 until it emerged that not only had the Brazilian not bothered applying for a license to fight, but worse still, had purposefully avoided a random, out-of-competition drug test.
The story goes that Silva didn't answer the door when drug testing officials turned up at his home, then proved to be evasive when approached later at his nearby gym and ultimately fled out a side door, something UFC President Dana White would later declare to be, "the worst thing you could do."
The Nevada State Athletic Commission threw the book at Silva, banning him for life, though that decision has since been overruled and he's currently awaiting another hearing to establish a suitable punishment.
It's possible Silva may yet fight again depending on the outcome, but it won't be in the Octagon as he chose the nuclear option following his ban, setting his sites on the UFC with several angry Youtube video rants in which he accused the promotion of fight-fixing and mistreating athletes. In early 2016 he issued an apology and in return, was released from his UFC contract.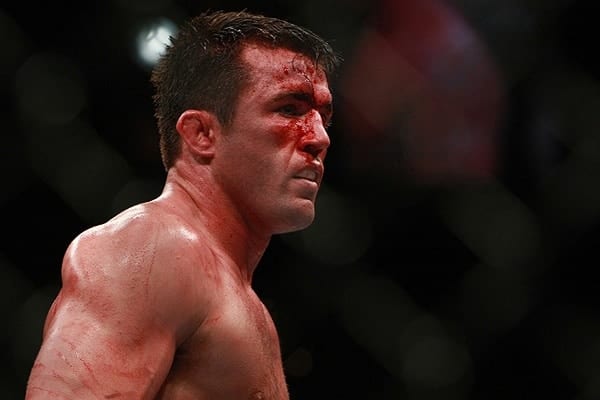 Chael Sonnen
The final years of Chael Sonnen's career were a rollercoaster ride that came to a screeching halt in the summer of 2014 when it emerged that he'd failed two random drug tests in the build-up to his UFC 175 fight with fellow TUF: Brazil 3 coach Wanderlei Silva.
This was an unprecedented situation given that just weeks earlier Sonnen had been mocking his opponent for having fled a drug test, yet the results of his own revealed that he was essentially a walking pharmacy, testing positive for HGH, EPO, hCG and Anastrozole, which would lead to him being slapped with a two year suspension.
Sonnen already had a checkered past in the sport, including a previous steroid suspension, but this proved to be the final straw and resulted in him being terminated from his broadcasting roles with both UFC and FOX.
Sonnen announced his retirement from the sport soon afterwards, and though his suspension ends in a matter of months, he's stated he has no intention of fighting again.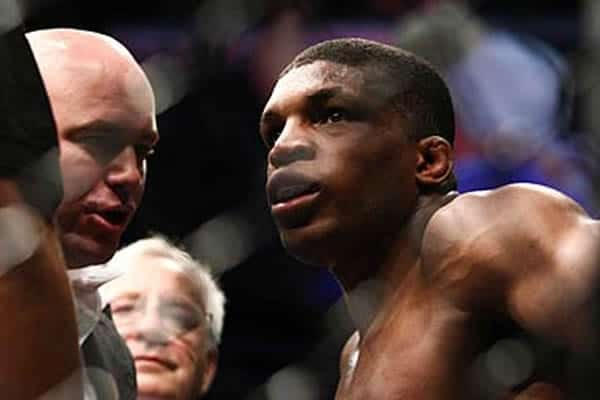 Paul Daley
Heavy-handed UK fighter Paul Daley made an immediate impact in the UFC with two stoppage wins due to strikes, but then found himself being evicted from the promotion after a moment of madness in the Octagon.
Daley fought Josh Koscheck in the co-main event of UFC 113 in 2010, and after being manhandled on the mat for three rounds, Daley's frustrations boiled over and he sucker punched his opponent after the final bell.
Daley was immediately banned for life by UFC President Dana White, who described it at the time as, "the worst conduct I have ever seen," in the UFC.
White stayed true to his word and has turned down repeated pleas from fans over the years to give the Brit a second chance.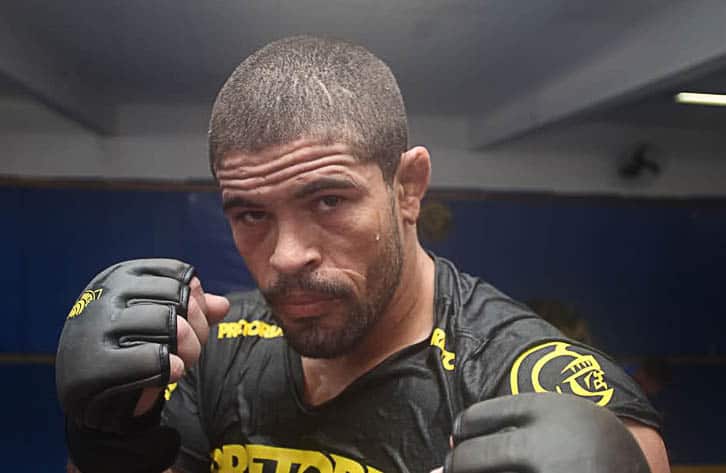 Rousimar Palhares
A highly talented submission expert with an immensely strong physique, Rousimar Palhares has an uncanny knack for catching people in leg locks. Unfortunately, he also has a nasty habit of not wanting to let go of his limb-wrecking holds.
It's a flaw in his character that had previously landed him in trouble even before his time in the UFC, and it would result in a 90 day suspension when he ignored both Tomasz Drwal's frantic tapping, and the referee telling him to let go, at UFC 111 in 2010.
Palhares would continue to push the boundaries of what was acceptable upon his return to action. In 2013, after returning from another suspension for having elevated levels of testosterone, 'Toquinho' was back to his old tricks, leaving Mike Pierce in agony after holding a heel hook submission for several seconds after he tapped while again ignoring the referee.
The UFC's patience had finally run out and they cut him from the promotion the next day. Remarkably, Palhares still hasn't learned his lesson and was suspended for two years in 2015 when he held a kimura submission for too long against Jake Shields in WSOF.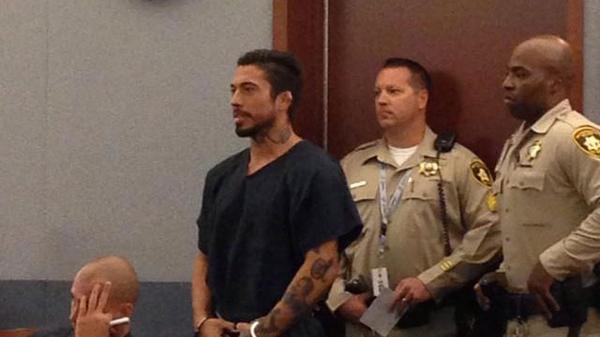 War Machine
The UFC knew what they were getting when they brought Jon Koppenhaver, AKA 'War Machine' into the promotion – after all he'd just spent an entire season of TUF being a loose cannon, and so it was no surprise when he quickly proved to be a liability.
Just two fights into his UFC deal, War Machine's increasingly outspoken antics on social media landed him in deep water with the UFC brass. The straw that broke the camel's back was a controversial rant in the immediate aftermath of former UFC champion Evan Tanner's death in which he claimed that he'd committed suicide due to depression, and suggested that if he was in his financial position late in his career he'd probably do the same thing.
Many were infuriated by his insensitive remarks, and, coupled with the fact that around the same time War Machine tried to play hardball with matchmaker Joe Silva by refusing to fight a UFC newcomer and demanding a higher profile opponent instead, that led to him given the boot from the promotion.
In retrospect, the UFC got off lightly here, as the worst was undoubtedly still to come from War Machine, who would later spend two separate one-year jail sentences relating to assault charges, and is currently behind bars awaiting trial in Nevada for multiple charges including attempted murder and assault against his former girlfriend, porn star Christy Mack.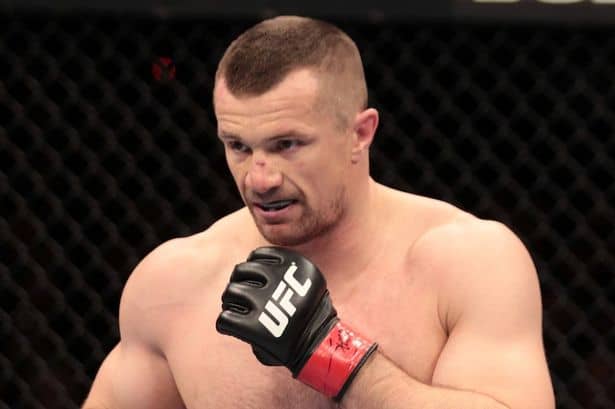 Mirko 'Cro Cop' Filipovic
After a disappointing first run in the UFC, MMA legend Mirko 'Cro Cop' Filipovic decided to come back several years later to make amends, but it proved to be an ill-fated decision.
Things started well enough when he made a triumphant return by avenging an infamous UFC loss to Gabriel Gonzaga, and if the 41 year-old had retired after that his reputation would have remained intact. Instead he accepted a headline fight with Anthony Hamilton in South Korea.
A little over two weeks before the fight 'Cro Cop' was subject to a random drug test by USADA. Later that day he contacted the UFC and confessed that he'd been taking banned drug HGH in what he claimed was an attempt to help heal a shoulder injury. A few days later he made the same confession on his own website and announced that he was retiring from the sport.
Despite hanging up his gloves 'Cro Cop' was still officially suspended for two years, marking a sad end to the career of one of the greats of the PRIDE era.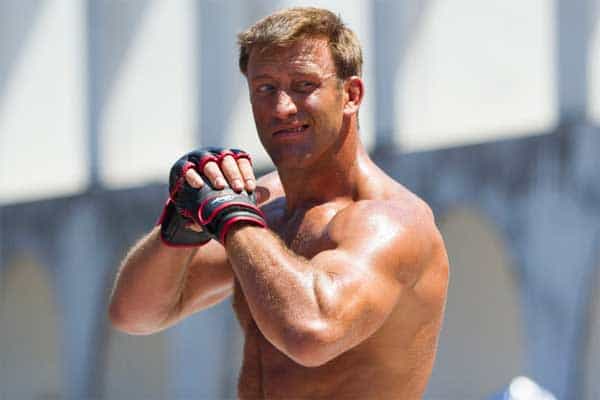 Stephan Bonnar
Stephan Bonnar soured his reputation with the UFC and a close friendship with Dana White after he tested positive for steroids following a fight with Anderson Silva at UFC 153 in October of 2013.
Bonnar had been brought in as a late replacement to fight Silva and was TKO'd in the first round, then tested positive for drostanolone – the second time in his career that he'd been caught using steroids.
White, who had a close relationship with Bonnar, was infuriated that the fighter had lied to him about his steroid use and struggled to forgive him, leading to a breakdown in communication between the two.
Bonnar retired shortly afterwards, while his recurring analyst roles with FOX abruptly ended. Though his legacy was undoubtedly tarnished, Bonnar was controversially inducted into the UFC Hall of Fame alongside fellow TUF 1 finalist Forrest Griffin in 2013.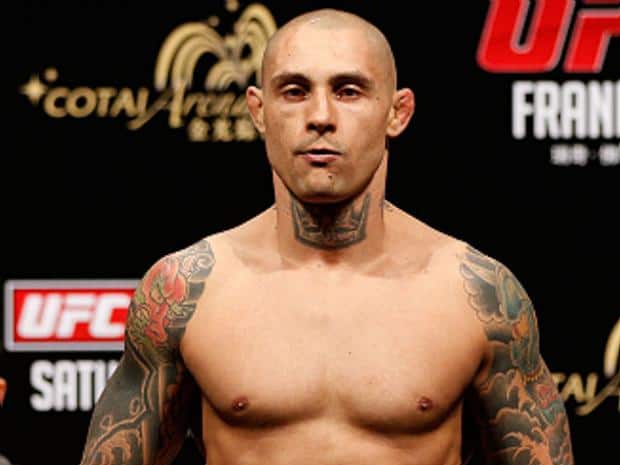 Thiago Silva
Thiago Silva's UFC career was frequently controversial, having been suspended for faking a urine test in 2011 and again for using marijuana in 2012, but it was details about his personal life two years later that would ultimately lead to his demise.
In February of 2014 Silva was arrested for threatening his estranged wife and a gym owner she was dating at the time with a gun. Silva was charged with aggravated assault and was released by the UFC, with Dana White vowing that he'd never fight for the promotion again.
However, the charges against Silva would be dropped several months later, leading to White changing his mind and reinstating the light heavyweight fighter.
That would quickly prove to be a mistake as just days later Silva's estranged wife claimed she had been the victim of domestic violence during her relationship with the fighter. She further alleged that he was a frequent cocaine user and posted a video of an apparently intoxicated Silva trying to search her home while admitting to having a gun in his pocket.
Realizing they'd made a mistake, the UFC quickly pushed Silva back out the exit door, bringing an end to his time in the Octagon once and for all.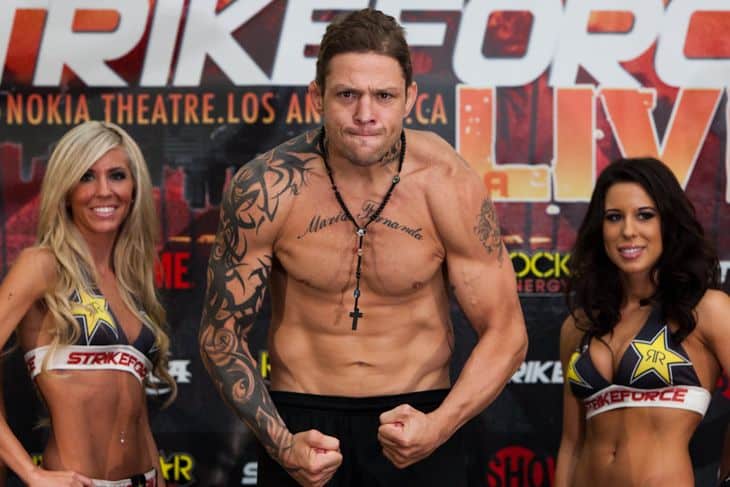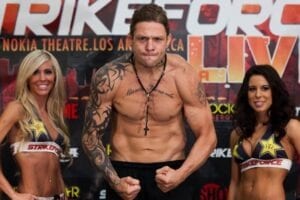 Renato Sobral
A longtime seasoned veteran of the sport, Renato 'Babalu' Sobral was in his second stint in the UFC back in 2007 when he committed an offense in the Octagon that would cost him place on the roster.
There had been bad blood between Sobral and his UFC 74 opponent David Heath at the weigh-ins a day earlier and it spilled over into the fight. When 'Babalu' caught Heath in an anaconda choke in the second round, he ignored his opponent tapping and the referee's call for him to stop until Heath lost consciousness.
Not attempting to hide what he'd done, Sobral confirmed to Joe Rogan during his post-fight interview that he'd held onto the choke to teach Heath a lesson for showing him a lack of respect.
Sobral was subsequently cut by the UFC and has never returned returned to the Octagon since.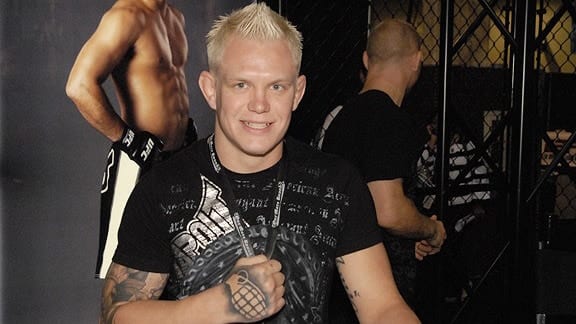 Junie Browning
Junie Browning lived up to his nickname 'The Lunatik' during a notorious stint on The Ultimate Fighter Season 8, and then, like 'War Machine' before him, went completely off the deep end when he was brought into the promotion.
Two fights into his UFC career Browning's personal life came off the rails when he was rushed to hospital after taking 16 Klonopin pills in what would prove to be a failed suicide attempt.
In true Browning fashion he somehow managed to make an already bad situation even worse by then running riot in the hospital, physically assaulting two male and one female nurse, and then shouting at them that he would "kill and rape your family."
Browning was charged with three counts of battery, and needless to say, was swiftly handed his marching orders by the UFC.