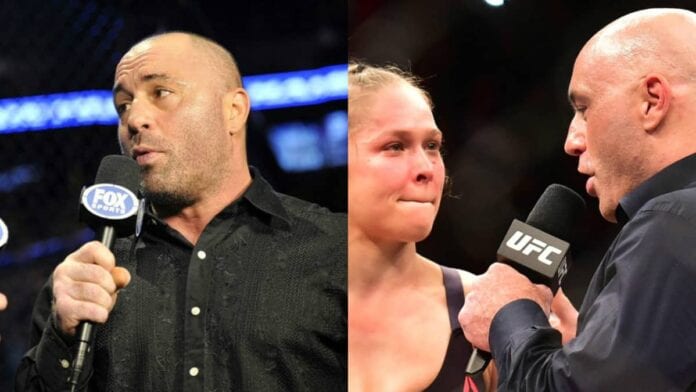 When you've been commentating for as long as Joe Rogan has in the UFC, it's inevitable that there will be a few bloopers hiding away in the archives.
Admittedly, the lion's share of UFC gaffes belong to Rogan's long-time broadcast partner Mike Goldberg, who could probably compile a feature-length film with all the time he's put his foot in his mouth live on-air.
Nevertheless, we've sifted our way through the footage to bring you 10 classic examples of things not quite going according to plan for Rogan when the cameras were rolling.