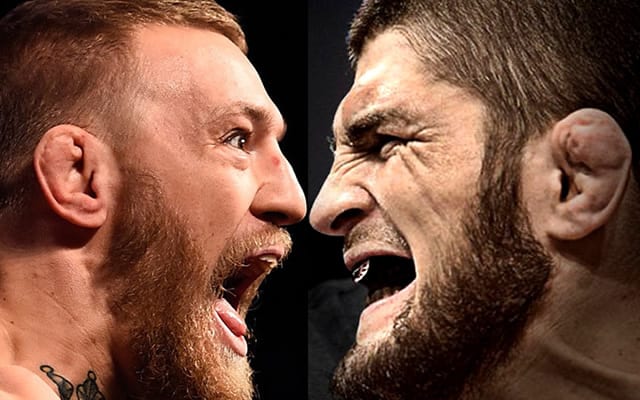 MMA fans all around the world are eagerly awaiting the fight of the year between Conor McGregor and lightweight champion Khabib Nurmagomedov at UFC 229 in Las Vegas on October 6, 2018.
Because of that, now seems like the perfect time to look back at the long-running feud between the two that's led to this showdown being declared the biggest fight in UFC history.
Enjoy.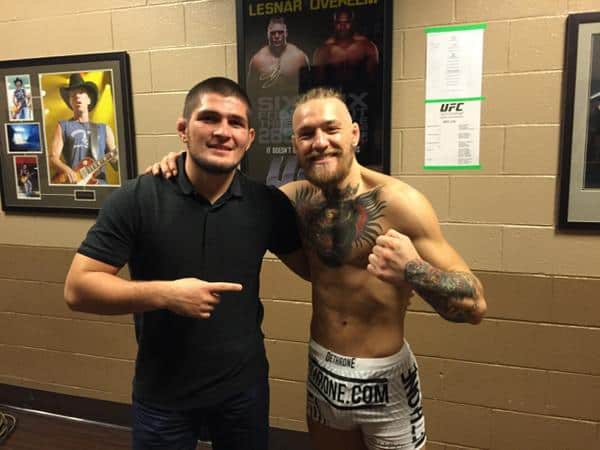 The Warning
While it's long since been forgotten about, in the early days of McGregor's rise to stardom in the UFC's featherweight division, he and Nurmagomedov appeared to have a cordial relationship. They even took a picture together backstage after one of the Irishman's victories in 2014.
In fact, at one stage McGregor even rightly suggested that Nurmagomedov would one day become the champion of the 155-pound division.
However,  McGregor defeated Jose Aldo to win the 145-pound title the following year and began to signal an interest in lightweight. Nurmagomedov was quick to warn him that would be a bad idea based on his presence.

"I think Conor is a good fighter but if he thinks he can come to the lightweight division and have a chance of beating me he is delusional," Nurmagomedov told arabsmma.com.

"I'm the worst match-up for him in the UFC. This is why he is trying to move up and fight RDA [Rafael dos Anjos] now. He wants to avoid fighting me. If he comes to lightweight and fights me I will give him a great welcome."
"Four minutes, I smash him – no problem." Nurmagomedov declared in a seperate interview.