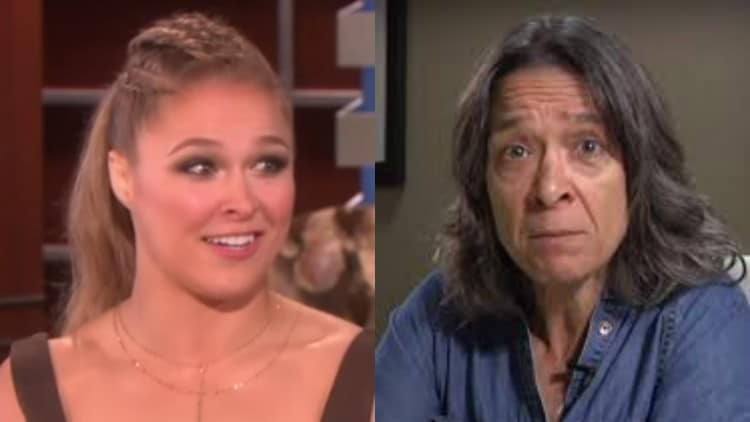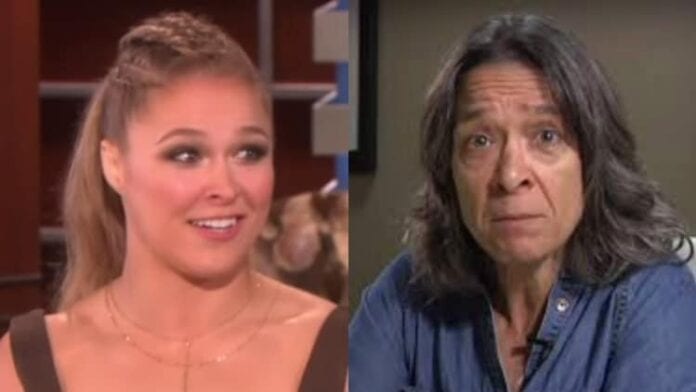 With the thunderous shock of Holly Holm's emphatic knockout win over Ronda Rousey at November 14's UFC 193 from Melbourne, Australia, having settled in, it's no surprise that the promotion is most likely planning to book a rematch for July 2016's historic UFC 200 pay-per-view event.
While it's kind of a no-brainer considering that former champ Rousey had absolutely steamrolled all of her prior competition on her way to becoming the UFCs biggest-ever star (at least in terms of media exposure), there are a number of factors contributing to the belief that might not be the best course of action for Rousey.
The once-dominant titleholder didn't quite look herself at UFC 193, and a variety of factors could have contributed to her rather uninspired and lost showing. Those problems didn't necessarily go away after she lost, either; in fact, they may have simply become more amplified and dissected under a media microscope.
It's obvious that Rousey has a ton of important issues to fix before she returns to the octagon, as a second loss to Holm would be absolutely devastating and would absolutely kill her hype train while seeing her labeled as one of the most shocking riches-to-rags tales in combat sports history.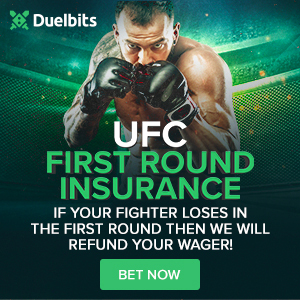 While that's probably not fair to a woman who just a few weeks ago was labeled the most dominant fighter in UFC history, there are some big things Rousey has to shore up if she wants to have any chance at wresting the belt from Holm. Let's examine the top five of those factors.

5.) Your Mom DID know best:
Following a loss, it's easy to point fingers and use the always-present hindsight bias to say, "I told you so," but in this particular instance, Rousey's mom, Dr. AnnMaria De Mars, did see this coming and even predicted it to the media.
She even called out Rousey's highly criticized coach Edmond Tarverdyan in a tell-all interview, stating that her daughter was surrounded by a bunch of yes men who would ultimately affect her continued chance at success.
Just that proved true when Tarverdyan, despite Rousey being repeatedly tagged with crisp counters as she carelessly rushed Holm, told his fighter that she was "doing great" following a first round where she was obviously battered.
Many are crying for Rousey to leave Tarverdyan's allegedly floundering Glendale Fight Club. She hasn't decided if she will or not. But on the surface, it appears Rousey should have listened to her mother on this one.

4.) Ego:
It's debatable that "Rowdy" brought the hubris of believing she simply couldn't be beat into her fight with Holm, highlighted by her insistence that "no one has the right to beat her."
Obviously that wasn't the case, and Rousey's sizeable ego has definitely taken a massive hit, evident by her hiding her bruised and beaten up face with a flight pillow as she arrived home in Los Angeles last week. That was a sobering and somber reminder that absolutely no one is invincible in the fight game; not even a groundbreaking female champion who, prior to her showdown with "The Preacher's Daughter," had looked so unstoppable that it was becoming unfathomable for a fighter to make it out of the first round with Rousey, let alone beat her outright.
That all changed in just over one round, and now Rousey's ego certainly has some serious repairing to do. Rushing into a rematch with Holm could cause irreparable damage to the psyche that lead her to believe she was unstoppable, and that's why she should wait before jumping headfirst into a rematch with Holm.

3.) Overexposure:
Another big reason Rousey needs a break from the spotlight of fighting is that she was simply overexposed, and in no small manner. After her popularity skyrocketed following her impressive knockout of Bethe Correia at August's UFC 190, Rousey appeared on literally every prominent television talk show and undoubtedly became the UFC's media darling like no other UFC athlete had before.
But that exposure was a double-edged sword, as it became clear that "Rowdy" was spread too thin. As her schedule became jam-packed with a never-ending series of media obligations, it's hard to imagine that her training didn't suffer in a big way as a result.
Even Dana White, who was no doubt enjoying the benefits of Rousey's newfound celebrity, admitted that even though she was the mentally strongest person he'd ever met, there was just no way that the all-out coverage could not have affected her fight camp.
We don't know for sure, but it's more than tough to disagree with the president on that one. Now, the media outlets have stopped calling as they often do when a once-undefeated fighter loses, and she'll have time to focus on both her training and herself.
She should use it, and use it efficiently, in order to reinvent herself as the force that brought her to prominence in the first place.

2.) She came in out of shape:
Although Holm's accurate counter shots certainly had a lot to do with it, Rousey just didn't seem like she was in the best shape before UFC 193. That may have been in large part to her aforementioned whirlwind media tour; once again, it's hard to imagine it was not.
If she wants to rise up to the position of the best female fighter in the world once again, it's clear that Rousey has to start taking her training and conditioning a lot more seriously. It's true that we never really saw Rousey taken to the limit in a tough fight; her rematch with Miesha Tate at UFC 168 did go to the third round but she was hardly involved with the type of exposure she had been before fighting Holm.
So maybe her cardio was a big question mark, and maybe it was Holm's perfect gameplan that left Rousey's jaw surprisingly agape early on in the fight, but for whatever reason, she looked painfully out of shape nonetheless.
It'll take time to get back into the top shape needed to beat a fighter with as much momentum as Holm has right now, and with Rousey proclaiming that she'll now take a break to film another movie, rebooking the rematch for UFC 200 might not give her enough time.
And besides, there's another glaring issue that she'll probably have to shore up in conjunction to her perceived conditioning issues…

1.) It's time to switch camps:
Perhaps the most obvious and necessary reason that Rousey should wait to face Holm again is the fact that changing camps may work wonders for her.
Tarverdyan and the Glendale Fighting Club have been highly criticized in the wake of Rousey's loss, and while it's easy to kick a man while he's down, the criticism most likely holds some merit. He has been fighting his own bankruptcy issues and claims to have absolutely no income while not filing tax returns for years despite coaching arguably the most prominent fighter on the face of the Earth, and that could undoubtedly be detracting from his ability to give her the attention she needs to get the belt.
Another issue with Tarverdyan and his gym is the fact that several fighters have flocked there in the wake of Rousey's success and have absolutely sputtered because of that decision. Once-prominent fighters like Rousey's boyfriend Travis Browne and Jake Ellenberger have all gone there and began losing in spectacular fashion. While that may not be all due to Tarverdyan's tutelage, one has to wonder if where's the smoke, there's probably a fire.
Rousey's mom called it, and she did so in no quiet manner. We can't fully indict Tarverdyan on a situation we don't have all the details of, but the results are seemingly beginning to speak for themselves.
Rousey needs to find a new camp more accustomed to actual MMA training rather than just boxing, and she needs to find it now. And even though that is the case, getting settled in at an all-new camp and fixing the holes that lead to her loss will take some time. A lot of time.
That most likely means rushing into a rematch while filming a movie in between isn't the best course of action for Rousey, but she's understandably eager to get back into the cage and prove she's still the best. That could play out in her favor, but at this point there isn't much to suggest she has all that much for Holm.
Looking back, Rousey should have trusted her mother, and she should certainly trust her now. It's clear she'll have to reinvent herself to beat the new queen, and doing so will take more time than the eight or so months left until UFC 200.