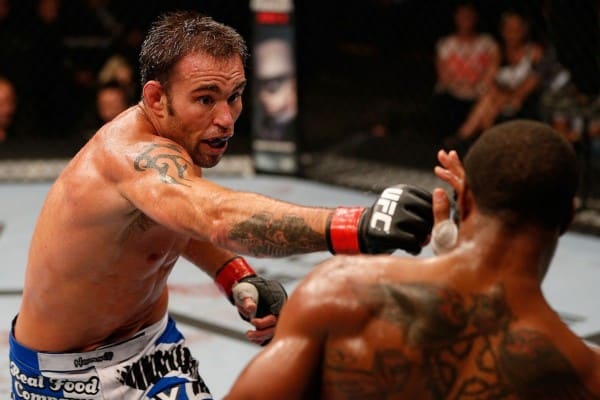 World Series of Fighting (WSOF) 22 went down this past weekend (August 1, 2015), and although it was a solid night of fights, the event ended with immense controversy surrounding the main event.
Former UFC veteran and current WSOF welterweight champion Rousimar Palhares put his title on the line against fellow UFC vet Jake Shields. Despite having some of the best submission skills in the sport, Palhares has been criticized before for being a dirty fighter and holding on to locks too long, which is actually the reasoning for his release from the UFC.
The champion took it too far this time, clearly eye gouging Shields multiple times throughout the bout, and once again holding on to his fight ending kimura too long. Due to the dirty tactics of Palhares, Shields not only lost the bout, but he is now facing a six-month medical suspension as well.
The challenger will need medical clearance on his right shoulder, and right knee, as well as his eyes or he will be forced to sit out the full duration of the suspension.
Co-main eventer and bantamweight champion Marlon Moraes is also facing a six-month stint on the shelf. He successfully defended his title, but will now need an x-ray on his nose to be cleared.
Check out the full list of medical suspensions below, courtesy of MMAFighting.com:
Jake Shields: Requires orthopedic clearance on right shoulder and right knee, as well as ophthalmological clearance or no contest until 02/01/16; no contact regardless until 09/01/15 due to left eyebrow laceration
Marlon Moraes: Requires x-ray of nose, if positive then must be cleared by doctor or no contest until 02/01/16
Abubakar Nurmagomedov: Requires x-ray of right foot, if positive then must be cleared by doctor or no contest until 02/01/16
Gil Guardado: Requires fractured nose to be cleared by doctor or no contest until 02/01/16; minimum suspension no contest until 09/16/15, no contact until 09/01/15
Jorge Moreno: Suspended until 09/16/15, no contact until 09/01/15 due to right eyelid laceration
Jimmy Spicuzza: Suspended until 09/01/15, no contact until 08/23/15
David Clark: Requires follow-up with primary doctor regarding possible anemia after this fight and must submit new blood test results before next fight