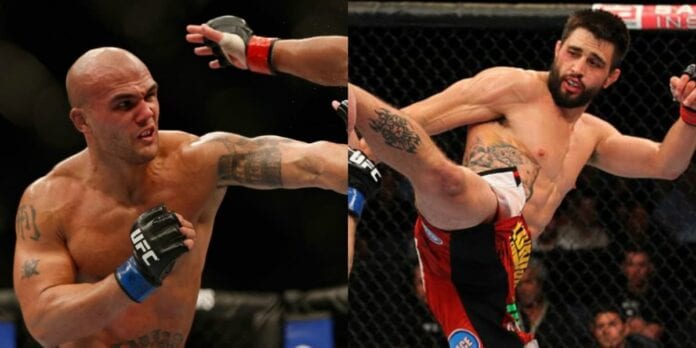 Welterweights Robbie Lawler and Carlos Condit are synonymous with carnage.
Throughout their respective careers, both men have demonstrated an uncanny ability to transform fights into bloody warfare. Whether it be a slugfest, short finish, or perfected dissection of top foe, these 170-pound dynamos ignore the natural laws of physics.
Because of their similar tendencies to welcome awe-inspiring action, fight fans round the world are highly anticipating their inevitable championship collision at UFC 195 this upcoming Saturday.
But as good as this matchup looks on paper, are we overlooking the glaring cancellation of styles? Will one fighter supremely envelope the other?
It's quite possibly. Here are three reasons why Lawler vs. Condit may not live up to our wildest dreams, and ultimately fail to enter the realm of "Ruthless" vs. Rory MacDonald.