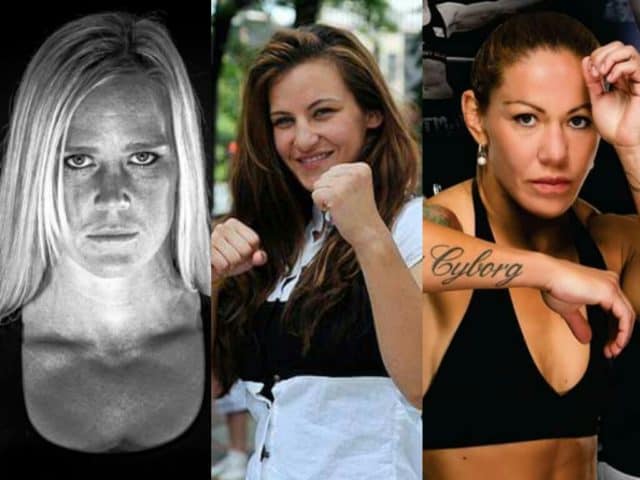 Will you be watching 'Fight Valley?' It now stars the UFC bantamweight queen Holly Holm since her epic win in Australia…..
The new movie Fight Valley (2015) written and directed by Rob Hawk in his first full length feature effort is getting a lot of attention from the MMA media. Starring well known faces Miesha Tate, Cris Cyborg and Holly Holm, the flick will likely get even more airtime due to the fact 'The Preacher's Daughter' captured the UFC bantamweight title at UFC 193 this past weekend.
We recently saw a very short scene featuring Holly Holm and Miesha Tate squaring off in a bar, and maybe even imitating a likely future fight, giving the movie even more of an interesting theme. For Hawk, Holm's monumental win couldn't have come at a better time, and the official trailer for the movie is succinct in it's Monday release. In terms of MMA movies, it'll be interesting to see where this piece of cinema ranks.
The undisputed king of MMA movies is 'Warrior' but there's also been a ton of duff efforts through the years. Let's hope this one can at least shine a good light on the sport, and maybe even have some good success. I guess we'll see. Fight Valley will be released in December, and Fight Valley 2 is already confirmed for 2016.
Here is the video from the Youtube of Official BGP:
If you enjoyed this story, please share it on social media!