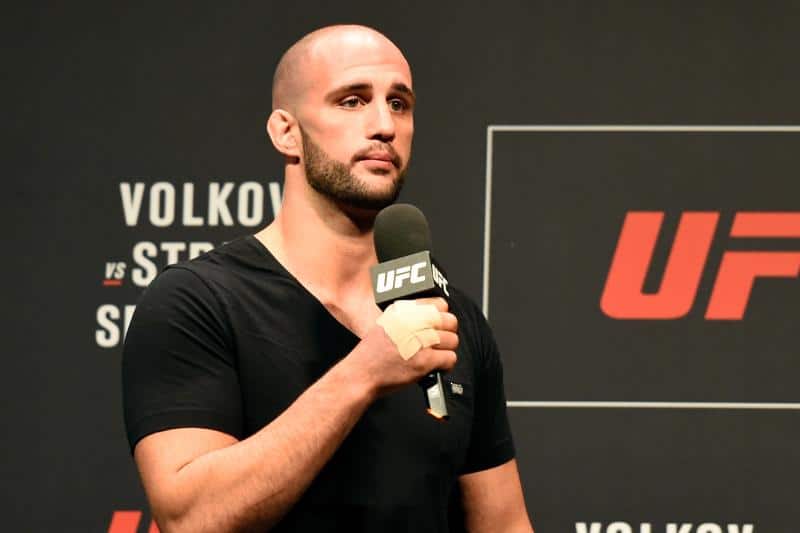 Volkan Oezdemir destroyed Anthony Smith's offer to fill in for Glover Teixeira.
Teixeira was ruled out of his UFC Sao Paulo headliner with Jimi Nanuwa last night. He could require surgery due to a shoulder injury. The former title contender is out for an indefinite amount of time as a result.
Streaking contender Anthony Smith soon offered to fill in for Teixeira and face Manuwa:
SMH. I'll do it. Send me the flight info… https://t.co/jVvYw37v7v

— Anthony Smith (@lionheartasmith) August 15, 2018
No. 2 LHW Volkan Oezdemir took offense to the suggestion because of the fact he's supposed to fight "Lionheart" in the main event of October's UFC Moncton.
"No Time" took to social media to voice his displeasure. The former title contender put it in simple terms as well:
SMH. You already have the flight info. See you in Canada #UFCMoncton #NoTime #KoTime https://t.co/O98wEnd01v

— Volkan Oezdemir (@volkan_oezdemir) August 15, 2018
UFC Sao Paulo will take place on September 22, 2018. The UFC is currently looking for a replacement opponent to fight Manuwa. The British slugger reportedly already turned down a fight with Brazilian middleweight Thiago Santos.
Oezdemir will meet Smith in the main event of UFC Moncton slightly over a month later on October 27, 2018. Oezdemir has been out of action since he lost a title bid to current champion Daniel Cormier at UFC 220 this January. A broken nose forced him out of a scheduled fight with top contender Alexander Gustafsson at August 4's UFC 227.
Meanwhile, Smith has been on a tear, knocking out former champions Rashad Evans and Shogun Rua in his last two fights.