After a full year-and-a-half of contrived back-and-forths, near misses, and false starts, Vitor Belfort finally got his long-awaited title shot against Chris Weidman in the co-main event of last Saturday's (May 23, 2015) UFC 187 from Las Vegas.
Unfortunately it didn't go quite as planned for 'The Phenom,' who was finished off via first round TKO after an early barrage that had the hard-nosed Weidman on the ropes. Blasting 'The All-American' with a body kick off a wild scramble, Belfort followed with a flurry of uppercuts that seemed to gas him out and open the door for touted wrestler Weidman to take the fight to the ground where he finished it.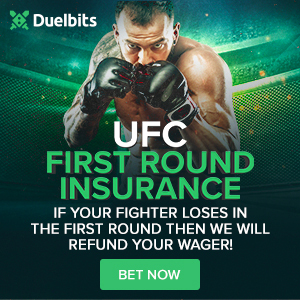 But speaking during a press conference at his gym in Brazil courtesy of AG Fight (via MMA Fighting), Belfort said part of the reason he wasn't able to finish Weidman was because he had separated his right shoulder before the fight, forcing him to only throw power shots with his left. All injuries aside, however, Belfort also said he could have fought more patiently and conserved his energy:
"I spent too much energy there. If I took one step back, waited a little bit, I would have knocked him out. I'm sure I would have knocked him out. But I started to punch with the left hand, didn't punch too much with the right hand because I dislocated my shoulder, so I wouldn't be able to throw hard punches. That was his moment. He's really tough on the ground."
After the fight, many were quick to blast Belfort, who has experienced an ongoing backlash from his much-publicized use of the controversial and now-banned testosterone-replacement therapy (TRT), for gassing following his initial burst. 'The Phenom' said he didn't tire but fought unintelligently, allowing the champion to win the bout where he held the big advantage:
"You can't throw a lot of punches and don't get a bit tired, but it wasn't my gas that stopped me from fighting. When we went to the ground, he used his weight and was able to land punches. That was his moment.
"I spent six hours watching the tape. I was almost punching myself. I looked like those guys (fighting) in a bar. How do you fight like that?"
Citing an injury post-fight may sound like a bit of an excuse, yet it also seems that Belfort is accepting much of the blame for his loss by acknowledging that he could have fought smarter by picking his shots and saving precious energy a bit more.
Some may think that he would have had more of a chance to defeat Weidman if he came into the fight fully healthy, but it still seemed like he was overmatched.
And hey, his opponent almost crapped his pants during the walkouts, so that had to even the playing field a little bit.
Photo Credit: Joe Camporeale-USA TODAY Sports