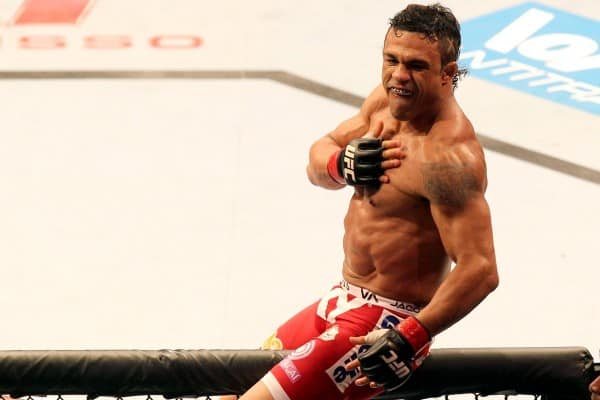 When talking about soon to be middleweight title challenger Luke Rockhold, it seems as if his 2013 knockout loss to former champion Vitor "The Phenom" Belfort comes up quite a bit. Rockhold was starched by a Belfort spinning back kick during a time when it's now clear that "The Phenom" may have been abusing the now banned testosterone-replacement-therapy (TRT).
Ever since, Rockhold has shown public disdain for Belfort, and has said many times that he would like to get revenge on the Brazilian. Recently speaking with BJPenn.com, Belfort stated that he doesn't have anything against Rockhold, but he thinks that the kick may have got to the head of the American Kickboxing Academy (AKA) standout: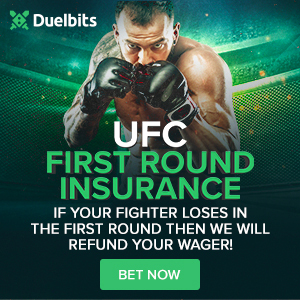 ""I don't have any animosity, he (Luke Rockhold) does," Belfort said. "I think that spinning head kick got to his head. I don't have anything against anybody. I want to fight the best guys, like I always did. I want to finish my legacy in the sport, fighting the best."
Rockhold has now gone on to win four-straight bouts in impressive fashion, while Belfort dealt with a suspension, and most recently a first-round loss to current champion Chris Weidman at May's UFC 187. Although no date has been announced, it's expected that "Rocky" will meet Weidman next.
Speaking on that potential title tilt, Belfort said it's a tough one to call. However, the Brazilian legend didn't want to focus on that, but rather stated that he would like to work and eventually meet the winner of that bout:
"I think it's going to be tough," stated Belfort when pressed to give a prediction for Rockhold vs. Weidman. "Let's see. Let me do my thing, and let me work to get the winner. Let me do my thing."
In the stacked 185-pound division, it's unlikely that Belfort will get another title shot anytime soon, unless he can knock off a top contender in impressive fashion.
Who do you think "The Phenom" should meet next? There is one outspoken Brit that would like to get revenge on Belfort, that's always a possibility..