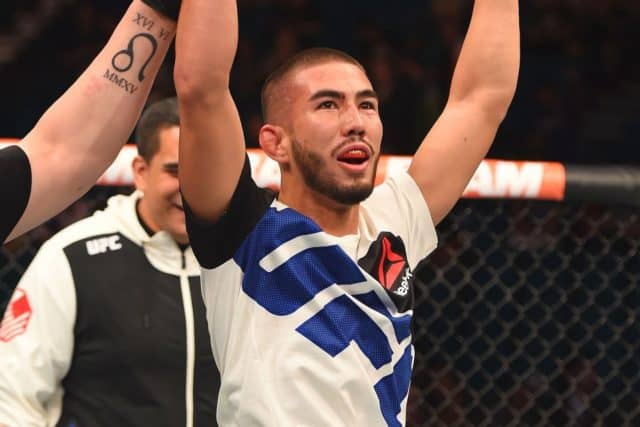 Promising Hawaiian prospect Louis Smolka said before UFC Fight Night 76 that 'If Padyy Holohan wants to copy Conor McGregor, I'll copy BJ Penn!' That's pretty much what happened on fight night, as the 24 year old 'Samurai' shared an exciting ground battle with 'Hooligan' in Dublin, before sinking in a rear naked choke to end the fight. It wasn't what the Irish fans wanted to see, but the better man won in the impromptu main event.
For all it's bad luck and injury woes, UFC Fight Night 76 still managed to throw some thrills and spills our way with the 10 fights that remained on the card. Nicholas Dalby and Darren Till put on a thrilling fight of the night winner that ended in a draw, keeping both men undefeated, and there was a breakthrough performance by Tristar prospect Tom Breese against Cathal Pendred on the prelims.
On paper it was weak, but once again UFC Dublin showed that fights don't happen on paper, and the protagonists of the Irish MMA story played their roles well for the buoyant crowd in attendance. Check out the finish from the flyweight main event, as Smolka smokes Holohan in round two for the upset win:

If you enjoyed this story, please share it on social media!