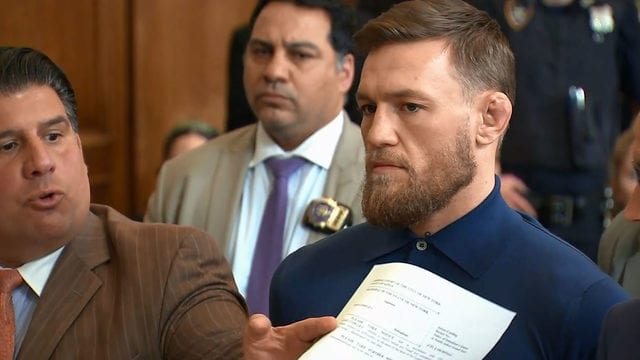 Former UFC champ Conor McGregor was arrested on robbery and criminal mischief charges in Miami Beach today. Now that he and his team have paid the bond on the two charges, it's time we see McGregor released from jail.
The Irish star allegedly took a man's cell phone and smashed it outside of a hotel in Miami Beach earlier today, smashing it afterward. The alleged altercation was reportedly caught on video. Police investigated and soon tracked McGregor down at a local residence. He was booked on the two charges, his second arrest in less than a year.
MMA social media reacted shortly after, and McGregor's team eventually issued a statement. Now, video of McGregor being released from jail surfaced from CBS 4 Miami.
Watch it right here:
If you enjoyed this story, please share it on social media!