UFC Wants Daniel Cormier To Relinquish 205-Pound Title For Jones vs. Gustafsson II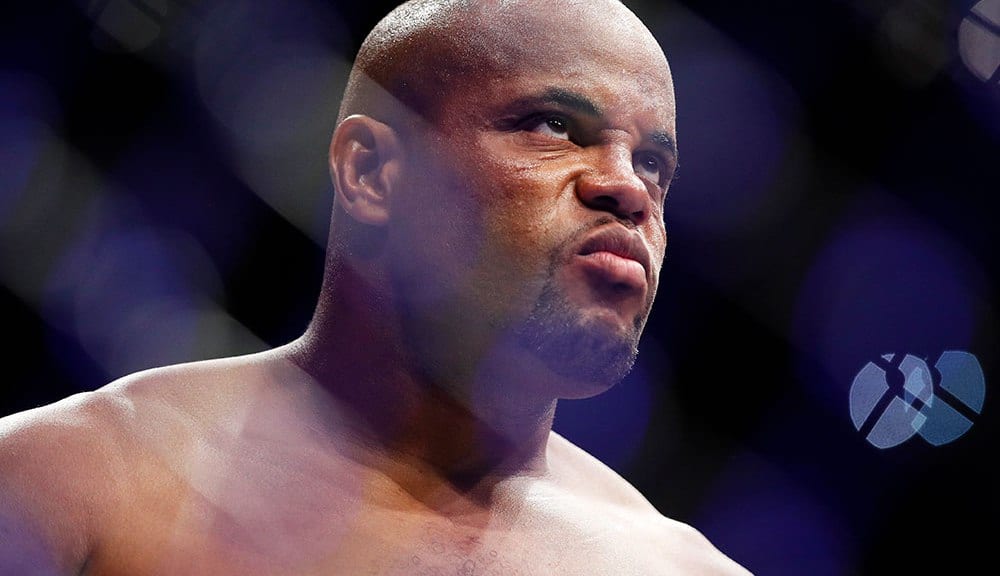 The life of a "champ champ" isn't always an easy one.
Daniel Cormier is currently reigning as the UFC's heavyweight and light heavyweight champion. Cormier won his second UFC divisional title this past summer at UFC 226. He knocked out Stipe Miocic for the historical accomplishment.
Now, Cormier will fight Brock Lesnar in his first title defense at some time early next year. However, "DC" still has obligations in his initial championship weight class of 205 pounds. Thankfully for Cormier, there's currently no clear-cut title challenger at the moment. That could all change very soon.
Recently, reports have surfaced indicating that the UFC is looking to book a rematch between Jon Jones and Alexander Gustafsson. The pair put on an absolute classic light heavyweight title fight back in 2013. Jones won the fight via controversial split decision. In years since Jones has dealt with several legal issues and has been stripped of the 205-pound title several times.
He's preparing to come off a United States Anti-Doping Agency (USADA) suspension following his second offense with the agency. It looks like the UFC wants to throw "Bones" right into the title picture upon his return.
Cormier revealed during a recent appearance on "Ariel Helwani's MMA Show", the UFC wants to strip him of his light heavyweight belt. This would be in order to allow Jones and Gustafsson to fight for the belt (via MMA Junkie):
"Everybody knows how I feel about Jon Jones," Cormier said. "It's been tense, to say the least, with my interaction with the company if indeed they offer a title fight to him. I have to maintain a sense of professionalism."
Jones and Cormier have a long history with one another. "DC's" sole two blemishes on his MMA record came at the hands of Jones. Jones defeated Cormier for the first time in his MMA career back in 2015. "Bones" bested the former Olympian via unanimous decision. They rematched two years later in the main event of UFC 214.
Initially, Jones won the fight via third-round knockout after a hellacious head-kick. Jones won the light heavyweight title back, however, his failed USADA drug test overturned the victory to a No Contest. The title was also returned to Cormier. Cormier still has a desire to attempt to be the first man to legitimately beat Jones in MMA. However, he maintains it can't happen right now:
"I said I would be willing to fight, but it just can't happen right now," said Cormier. "I can't turn this off. It's my desire to fight and compete against the best of the world.

"No matter how much I disrespect him, he's a phenomenal talent. But at the end of the day, he's a cheater. … I want to compete against him again"