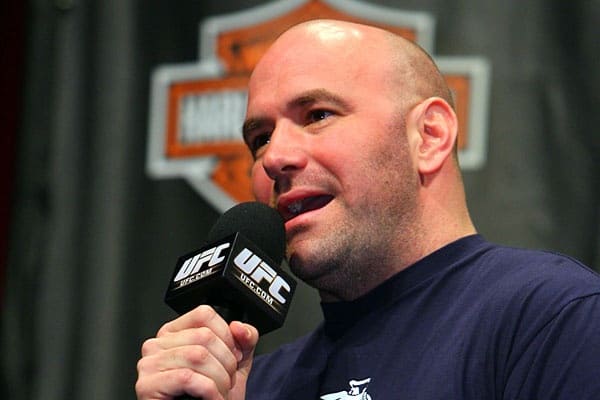 In a time when the UFC is under severe fire for allegedly not paying their fighters enough and cutting into that even further with the highly polarizing and criticized Reebok sponsorship deal, it doesn't seem like the promotion is hurting for the so-called "expenses" that have supposedly limited the company's ability to fairly compensate talent.
A report surfaced from Las Vegas Now that the UFC is in talks to buy the naming rights for the all-new arena being built in Las Vegas, which is owned by MGM International and AEG Live. The following video details the ongoing fight for the naming rights:
The arena, which is located between Los Vegas Boulevard and Tropicana Avenue, reportedly carries a price tag of $375 million, and will play host to the historic UFC 200 card next July 9.
No word has come on the amount that the UFC would have to spend in order to have their name on the arena, but it would certainly be a large sum. They currently host most of their major UFC pay-per-view (PPV) events at the MGM Grand Garden Arena.
The arena is also slated to host events, concerts, and potentially an NHL franchise if one decides to move to Vegas.
It's a fairly obvious move that would make sense for the promotion, but it also makes them look a bit foolish when they claim to not be able to pay fighters more than the scraps they already get. What are your thoughts on the proposed move?
If you enjoyed this story, please share it on social media!