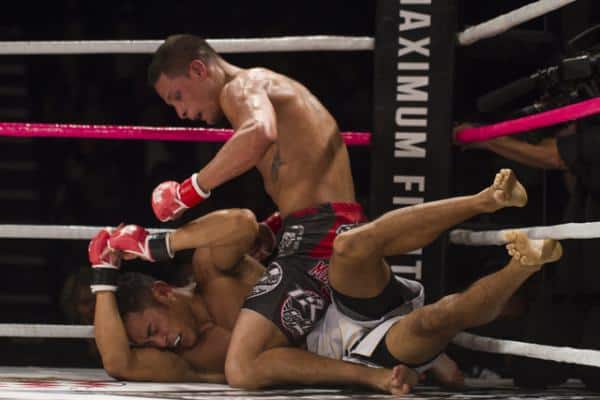 Following his bantamweight title bout with TJ Dillashaw at UFC 177, Joe Soto was looking to make a statement in his return fight tonight (Sat., June 6, 2015) against Anthony Birchak. "El Toro" looked to earn his first UFC win after falling short in his debut against Ian Entwistle.
In the first round, Birchak landed a few leg kicks and some punches. Soto landed a right hand, but it ended up being the only significant strike to his credit. Birchak missed a knee to the body, but made up for it with a solid right hand to the chin, dropped the former title challenger. Soto made it back to his feet with his back against the fence, but it didn't last long. A vicious combination sent Soto crashing back down and the fight was called off.
Final Result: Anthony Birchak def. Joe Soto via R1 KO (punches, 1:37) If you enjoyed this story, please share it on social media!