UFC Fight Night 66: Mark Munoz vs Luke Barnatt Highlights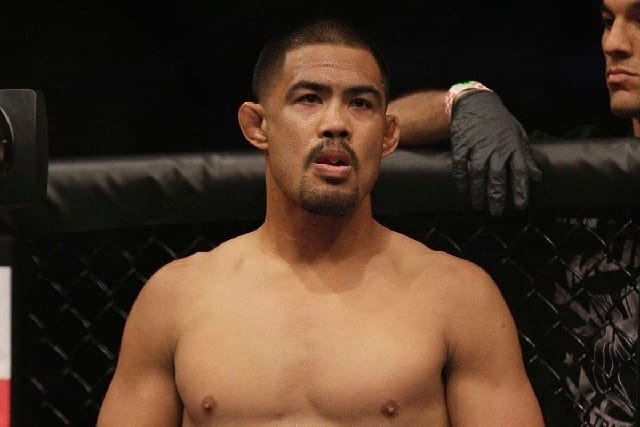 All round nice guy and MMA legend Mark Munoz returned for his swan song fight yesterday (Saturday May 16th, 2015) facing British striker Luke Barnatt on the main card. 'The Filipino Wrecking Machine' went out on an emotional high.
Capping off a storied, and at times troubled career, Munoz looked absolutely fantastic. Sharper than in recent fights, the local hero beat Barnatt convincingly in all areas, the stand up being the most surprising overall.
The right hand was there all night, as Munoz slipped the jab well and countered over the top with precise timing. The big Brit had little choice but to get lit up for three rounds, as Munoz took him down and beat his head off the canvas.
Bloodied and beaten by round three, 'Bigslo' once again proved he had a solid chin, as a victorious Munoz celebrated the last victory of his epic tenure in the UFC and MMA as a whole.
Check out the Mark Munoz vs Luke Barnatt highlights video below, as well as 'The Filipino Wrecking Machine's' fairwell speech.
We salute you Mark Munoz!